What is the difference between polarized and non-polarized sunglasses?
Posted at 11:30 am • 10 July 2020 • Chloe from Kraywoods
---
Both polarized and non-polarized sunglasses give you a dark shade on a bright sunny day, but the similarities between both ends here. Although polarized sunglasses offer many advantages, such as to help reduce glare, diminish reflections, and make daytime driving safer, there are also a few downsides. Choosing between polarized and non-polarized can sometimes be a tough decision to make. To give you more clarity and make choosing the best option easy for you, we will see the crucial differences between these two types of sunglasses. First things first: Let's dive into the details of what polarized sunglasses and lenses are!
---
Polarized Sunglasses and Lenses
Polarized sunglasses are equipped with polarized lenses. These lenses have a polarizing filter that gives them an advanced anti-glare and anti-reflection protection. Polarized lenses will keep your vision in the sun clearer than ever. Polarized lenses filter out the light in straight orientation. While the light is reflected in different directions, the horizontal reflections are mainly problematic because they create glare from the surfaces they're reflecting off. This filtered layer is where the magic happens; it helps cut all the reflective glare, enhance colour contrast, and deliver better visual clarity, making polarized sunglasses the top choice for drivers, hikers, and athletes.
Sun glare can range gradually from uncomfortable to blinding to unsafe, depending on the situation and the sensitivity of your eyes. If you often have sensitive eyes and find yourself in a difficult situation because of the sun's glare, then polarized sunglasses will be beneficial.
Additionally, polarized sunglasses are almost always made with 100% UV protection to protect your eyes from harmful UVA and UVB rays and the bright light, which is a feature you can also find in non-polarized sunglasses. The additional bonus in polarized lenses is that you won't have any of the glare that you will experience with regular sunglasses. When buying either type of sunglasses, make sure you check the percentage of UVA and UVB protection. At Kraywoods, all polarized and non-polarized are made with UV400 lenses, meaning they offer 100% protection from UVA and UVB rays.
Video: Polarization of Light
How to Identify Polarized Sunglasses?
To find out if the sunglasses are polarized or not, all you have to do is wear them and test them in the sun. When wearing polarized sunglasses and looking directly towards the sun or anything bright, you shouldn't experience blurring in your vision or see any glare or reflections. Another reliable test is to wear them and look at an LCD screen such as your laptop, smartphone, tablet or car dashboard. If you see any distortions while looking at the screen, then your sunglasses are polarized.
Polarized vs. Non-Polarized Sunglasses
Non polarized lenses lessen the glare of all kinds of light, but don't eliminate them. They make it easy for us to see in strong light conditions, but they don't affect the glare we may experience or clarity and colour contrast of the images. They mostly decrease the amount of light getting into your eyes, which is undoubtedly useful but might not be the perfect solution to your specific sun wear needs. If your preferred pair of sunglasses has reduced your need to squint in the sun, but you still are not satisfied with the vision you're getting, then you may want to consider investing in buying a pair of polarized sunglasses.
Depending on the type of job you have, your lifestyle and the activities that you do on sunny days, you may wonder whether polarized or non-polarized sunglasses are the best choice for you. Let's point out some crucial differences between these two types of sunglasses so that you can decide which one to choose based on your needs.
You will notice a massive difference between polarized and non-polarized sunglasses when you are outdoor. The particular layer of polarized lenses is anti-reflective, which completely rids you of reflections, glare, and haze when you're out and about in the sun.
Polarized sunglasses are a good option for boating and fishing activities. When you look at an ocean or lake through polarized sunglasses, you will see past most surface reflections and through the water underneath. The anti-glare properties of polarized sunglasses are also excellent for a picturesque view of the horizon while on the beach. Since the polarizing filter in the lens increases colour contrast in the daytime and makes the sky seem deeper blue and the trees deeper green, they're also great for countryside hikes.
Polarized sunglasses can be a life saviour when you drive on a sunny day, particularly when sunlight hits at just the correct angle to interfere with your vision. Polarized lenses help filter the sunlight that reflects off snow, roads, and windshields, counteracting most or even all of it. The result is a safe driving experience, free from the interruption and uneasiness of the sun's glare.
On the other hand, polarized sunglasses can be more of a risk during bright overcast weather, as glare is not a big issue. Some people may feel like non-polarized sunglasses perform better with the lesser contrast of total cloud cover. You should know that driving with polarized sunglasses in some snowy or icy conditions might be less safe than using non-polarized ones. Any coverings of iced snow or black ice, which is already hardly visible, might become even harder to see without surface reflections. The same goes for skiing and other winter sports, where it is essential to see slippery covers in time to escape them.
Digital screens, like your smartphone, TV, or laptop, may appear distorted when seen through polarized lenses. The images on the screen will appear somewhat faded or, in some cases, completely dark depending on the position or angle from where you see the screen. This generally only happens when the screens are alternated in an unusual position.
If you experience digital eye-straining symptoms, we recommend you talk to your eye care professional before using polarized lenses. Instead of sunglasses, the eye doctor may recommend that you wear computer glasses to block the blue light and feel comfortable when looking at the screen.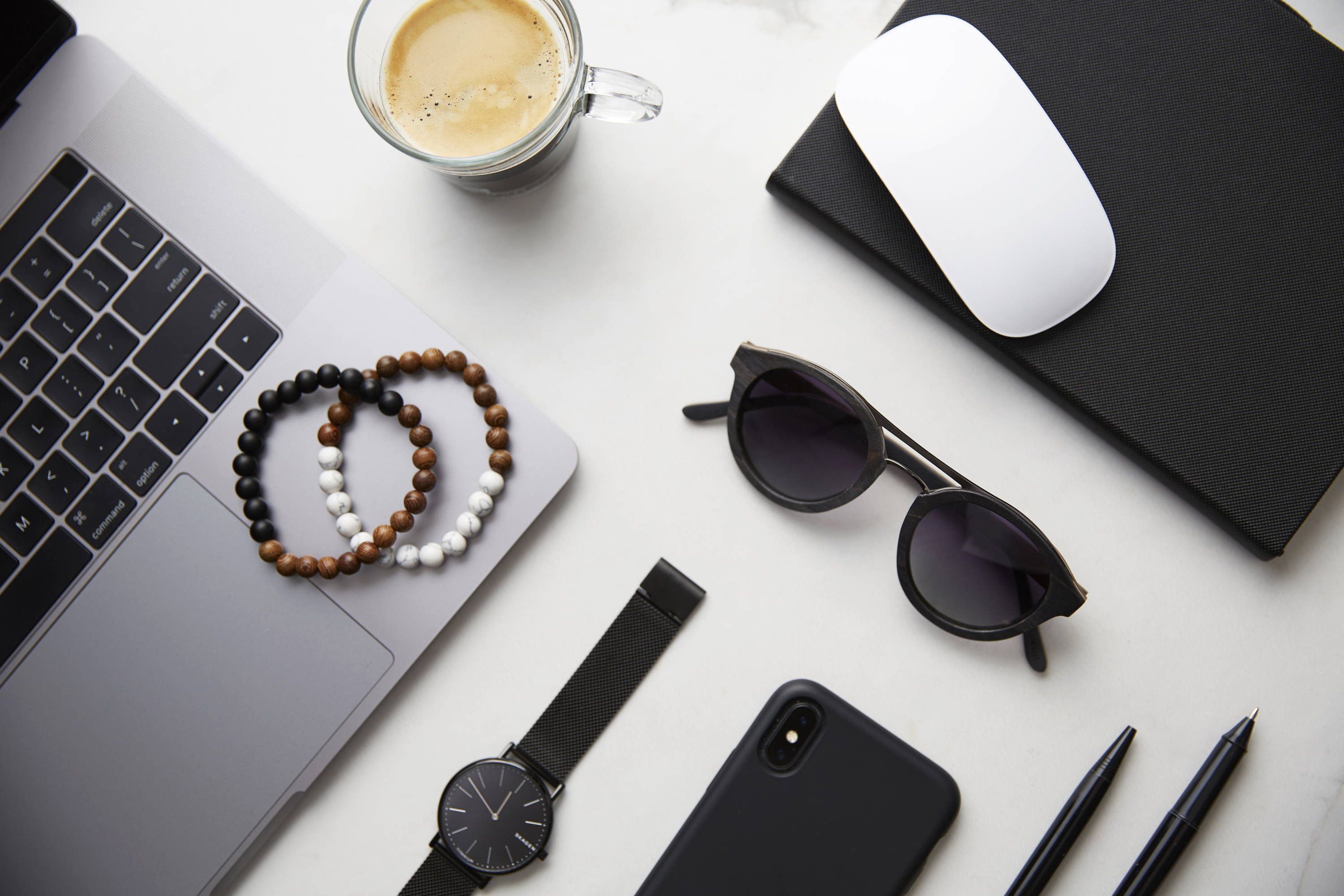 You will find both polarized and non-polarized sunglasses with prescription and non-prescription lenses. Polarized prescription lenses commonly involve an extra charge on top of the included primary lens options, but it doesn't always happen. Some eyewear brands add polarization as a standard feature or even offer it for free. Make sure you check the label to find out what options you're getting.
---
Whether you go for polarized or non-polarized lenses, it all depends on your personal preferences and the activities that will be doing while wearing your sunglasses. Most people go for polarized sunglasses as the advantages outweigh the disadvantages that you may experience. Polarized sunglasses enhance contrast, eliminate reflections and glare to deliver an overall better quality vision. These advantages help people who have light sensitivity issues or often experience visual discomfort in the sun. Take the time to evaluate your lifestyle and your needs, and see the best option for you. If you've always had a pair of non-polarized sunglasses and are looking to have something superior, make sure to give polarized sunglasses a try!