How Can Sunglasses Block Blue Light?
Posted at 5:30 pm • 10 June 2020 • Chelsea from Kraywoods
---
We might not realize the harmful effects of sunlight and visible artificial lights emanating from screens, cellphones, and all types of gadgets around us. From being outdoor in the sunlight, sitting in front of the computer, turning on your tablet or any other digital device – all of these activities expose our eyes to visible light rays that have a range of side-effects on the eyes.
The sunlight's invisible UV rays can have harmful effects on the eyes and skin, and so do visible light rays released by the sun, which include a range of different-coloured light rays such as blue light. The good news is that sunglasses can block the sun's harmful UV rays and protect your eyes from all the visible light rays and blue light. Let's see more in detail how can sunglasses block blue light emitted from the sun as well as different types of digital devices.
---
What is Blue Light Glare?
Sunlight comprises red, green, orange, yellow, and blue light rays and many shades of these colours, depending on the wavelength of the individual beams and energy. Wavelength is also called electromagnetic radiation. In combination, this range of coloured light rays generates what we call "white light" or, in other words, sunlight.
There is a reverse connection between the wavelength of light rays and the extent of energy they hold without any complicated physics. Light beams that have relatively long wavelengths have less energy; on the other hand, short wavelengths have more power. Rays on the red end of the visible light range have lengthier wavelengths and less energy. And rays on the blue end of the range have shorter wavelengths and have more energy.
What You Should Know About Blue Light
● The primary source of blue light is sunlight. And during the daytime in the outdoor is where most of us get most of the exposure. But there are also other human-made and indoor sources of blue light, like - flat-screen televisions and fluorescent and LED lighting.
● Our eyes are not good at blocking blue lights.
● The thing is that blue light enters our retina is essential because, in laboratory studies, it has found that too much contact with blue light may damage light-sensitive cells in the retina of our eyes.  
● High energy blue light sprinkles easily than any other visible light because of the short-wavelength, and it is not focused easily.
● So all the blue lights are harmful to our eyes? The answer is NO! It has found in the research, and it is also well documented that some blue light exposure is vital for our health. The study also found that high-energy visible light improves attention, helps memory and mental function, and uplifts mood. Additionally, blue light is also essential to regulate the circadian rhythm — our body's natural restiveness and sleep cycle.
Is Blue Light From Screens Harmful For The Eyes?
You probably know that sitting in front of your computer or staring at your smartphone or tablet is not suitable for your eyes or vision and might harmful for your eyes. But do you know the reasons?
As per the American Optometric Association, spending too much time in front of any screen or digital device can lead to headaches, eye problems, dry eyes, and shoulder and neck pain. Apart from irritated eyes and other side-effects, too much blue light may interrupt your sleeping habit by overpowering melatonin, which controls your body's night and day cycles and even sleep and wakefulness. So this is the best option to wear protective eye wears or spending less time on the screen.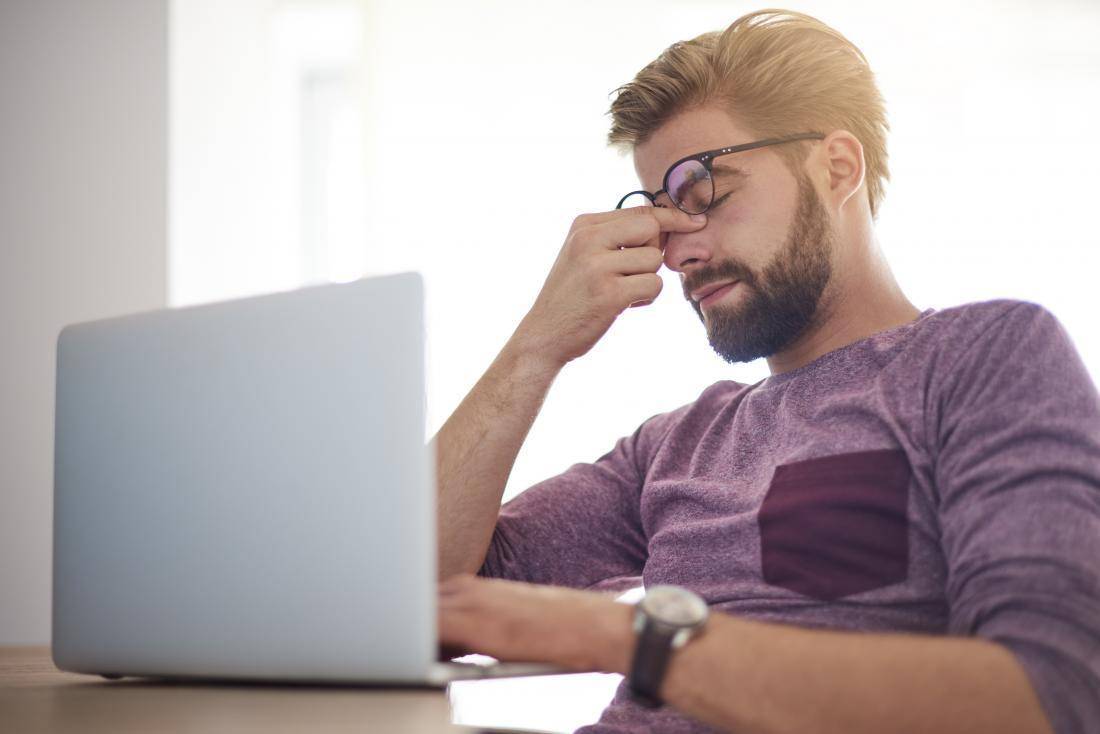 Options For Blue Light Protection
You've probably heard about both blue light blocking glasses to protect your eyes from digital strain and eye fatigue. Of course, clear blue light blocking glasses are a great option to protect your eyes when you are indoors looking at your digital devices or working on PC. On the other hand, sunglasses can also be very useful to block blue light in certain settings. Let's explore how sunglasses can help to protect your eyes from damaging blue light rays, and how you can keep your eyes protected and safe from overexposure when using your digital devices.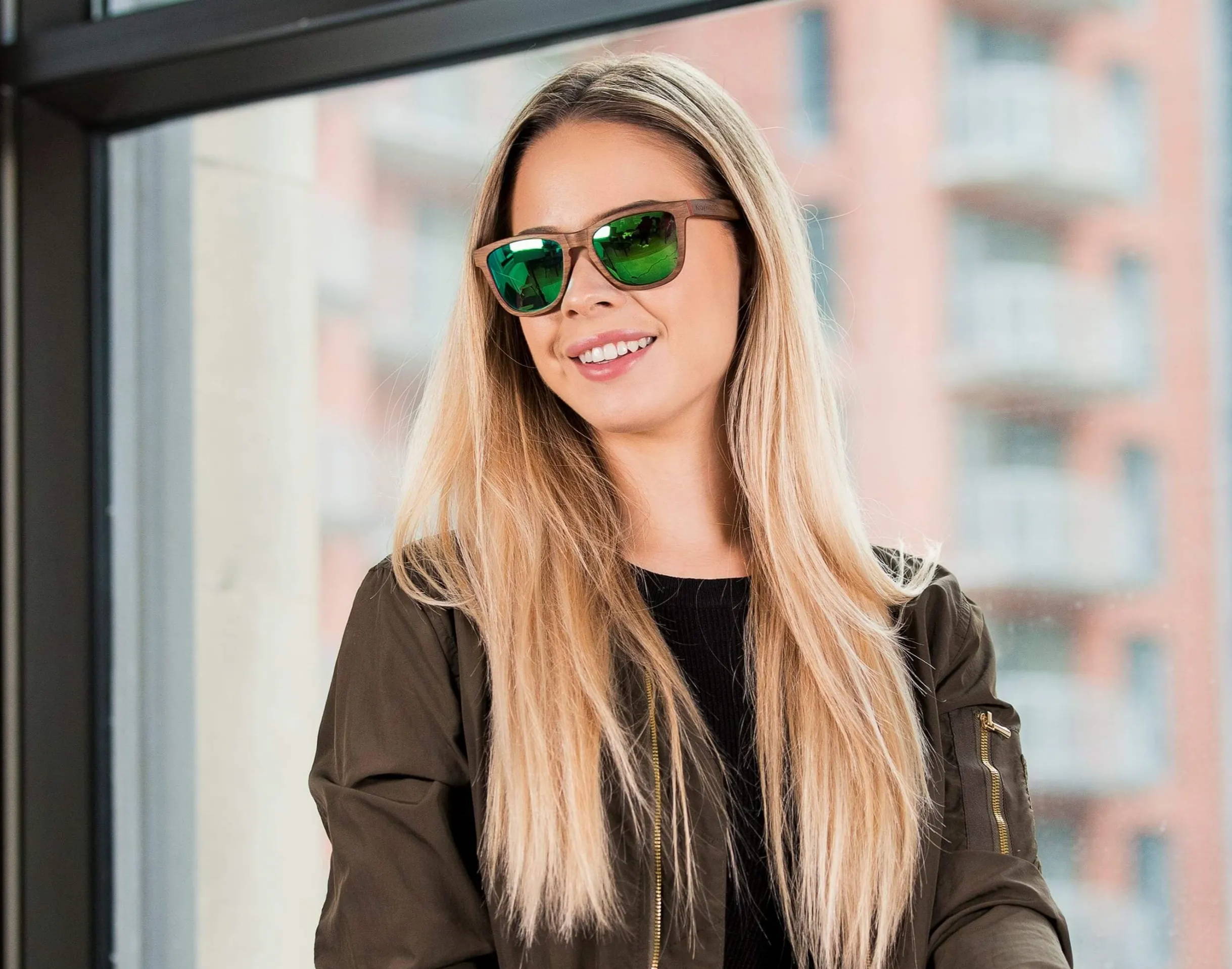 How Can Sunglasses Protect Your Eyes From Blue Light?
Most of the sunglasses are equipped with UV400 lenses that block 100% of the sun's UV rays and lessen glare. Some sunglasses can also help with blue lights when it comes to reducing them, offering superior visual clarity and comfort while working on your computer or using any digital devices.
When shopping for shades that can help to block blue light; look for dark amber, copper yellow, orange, or brown lens tints. These lens colours work perfectly to filter blue light and intensify contrast, making them great for outdoor and indoor activities. We also recommend to ask your eye care provider for recommendations and lens coating options to make sure your sunglasses block both blue light and ultraviolet rays. Keep in mind to avoid polarized sunglasses, as the polarization filter can distort your vision when staring at laptops, smartphones, or other digital and LED screens. You can check out our blog about the difference between polarized and non polarized sunglasses to find out more!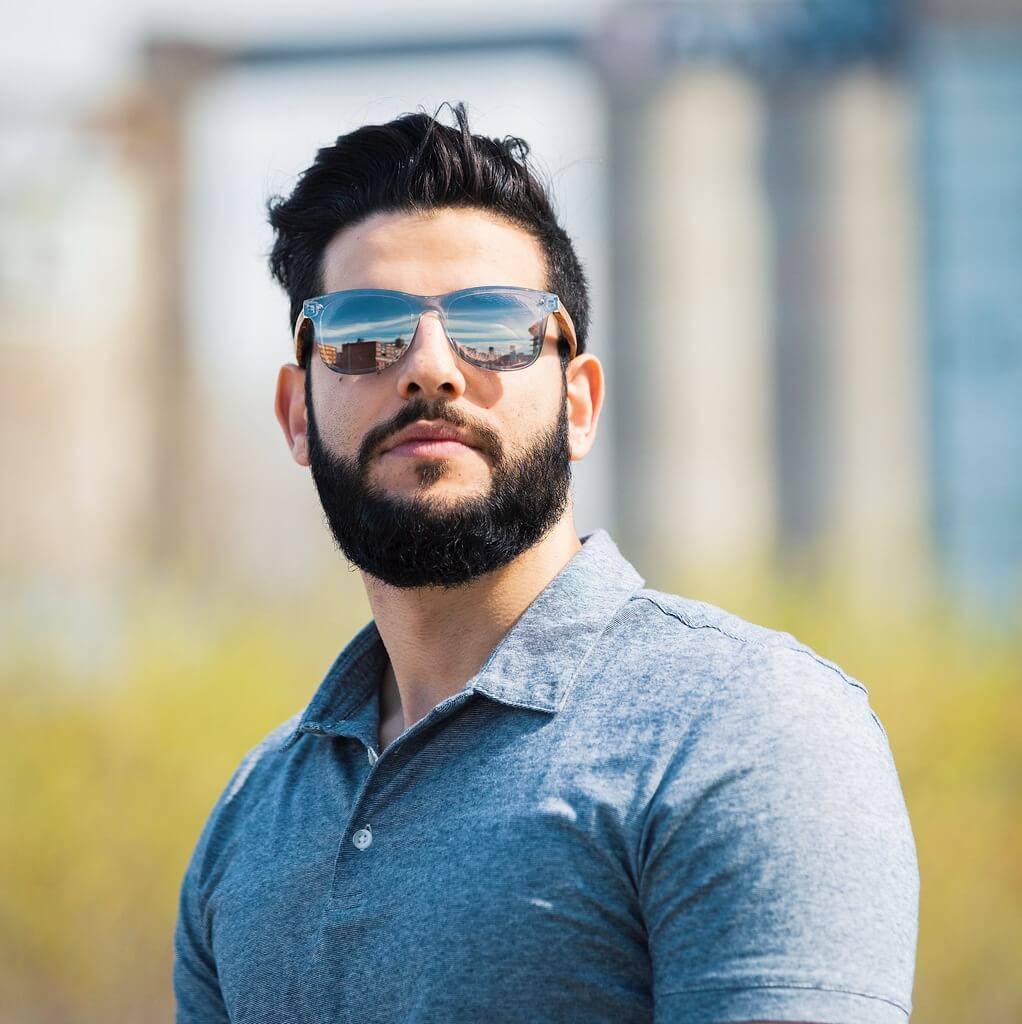 How to use sunglasses as blue light blocking glasses?
Now that you know that sunglasses can help protect your eyes from harmful blue light, you may wonder how effective these might be and how much protection they can provide compared to simple computer glasses or blue light glasses. The answer is that the sunglasses can be very effective in blocking blue light, depending on the tints of your sunglasses lenses, but may not be the most practical option, especially in an indoor setting. On the other hand, photochromic lenses will help you adjust the outdoor and indoor lights, protect you from the sun's harmful UV rays, and provide protection from blue light from all digital devices or screens.
If you are outside, sitting on your balcony or in a park, and working on your laptop or staring at your smartphone, then your sunglasses can be useful to protect your eyes from the sun's harmful rays and blue light rays emanating from your laptop screen or phone. On the other hand, if you are indoors and using digital screens, then computer glasses or blue light glasses will give you better protection from the harmful blue light rays.
And if you would like to have the best of both worlds and be able to have sunglasses outdoors and a protection from blue light indoors, then photochromic lenses are the perfect option! With photochromic glasses, you can enjoy spending time outdoors and indoors while having your eyes protected at all times without having to remove or switch your glasses!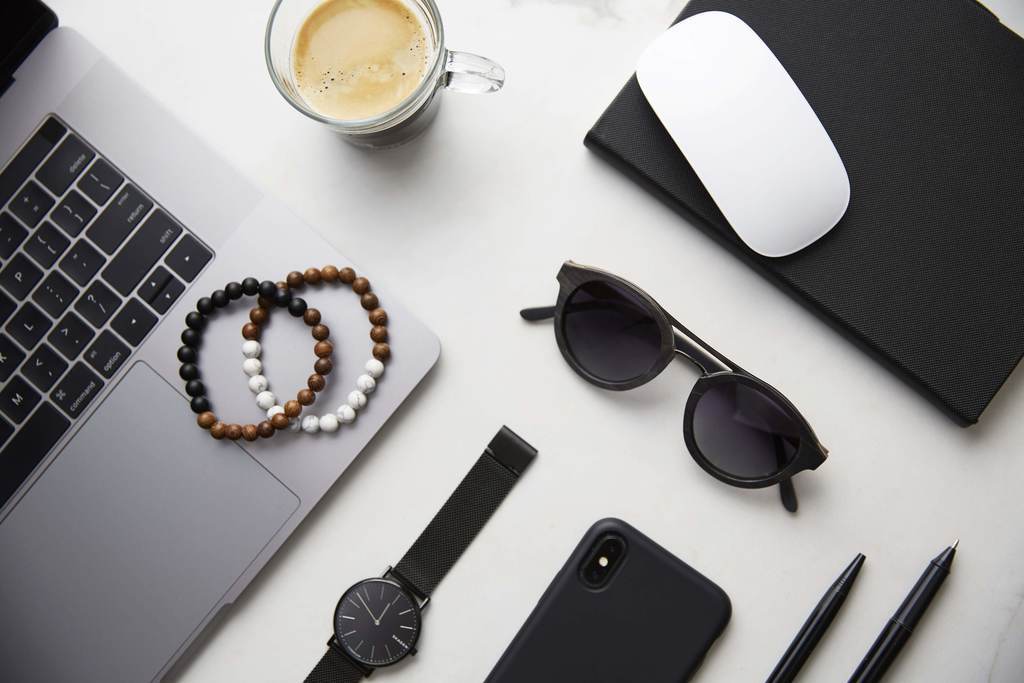 ---
Watch Below: Blue Light Explained