Why Choose Wooden Sunglasses?
Posted at 4:00pm • Updated 02 June 2020 • Ray from Kraywoods
---
At Kraywoods, we chose to have all our sunglasses are handcrafted from natural wood, and a tree is planted for every product sold.
Why wood? You may wonder... A material that is not commonly used for products in the fashion and eyewear industry.
Not only is wood an eco-friendly and sustainable material, but it also has many other benefits we're excited to share with you!
---
Wood is an environmentally friendly material
By choosing wood sunglasses, you are making a conscious choice to help save the environment. Wood is a unique material that helps tackle climate change by removing carbon dioxide from the atmosphere, as well as reducing new carbon emissions into the air.
The production and processing of wooden sunglasses require much less energy than regular sunglasses made of steel, plastic, acetate, or any other material, which as a result, leads to a lower environmental impact.
More so, sustainably sourced wood is a renewable material that comes directly from trees. Contrary to other materials, it can be continually regrown through natural processes, replanting, and proper forestry management.
Also, harvesting trees and replanting new ones promotes a forest's good health, regrowth cycle, and increase in carbon sinks, which results in many positive effects on the environment.
By replanting a tree for every pair of wooden sunglasses sold, we are ticking all these boxes and with your help, being part of contributing to the environment and global reforestation.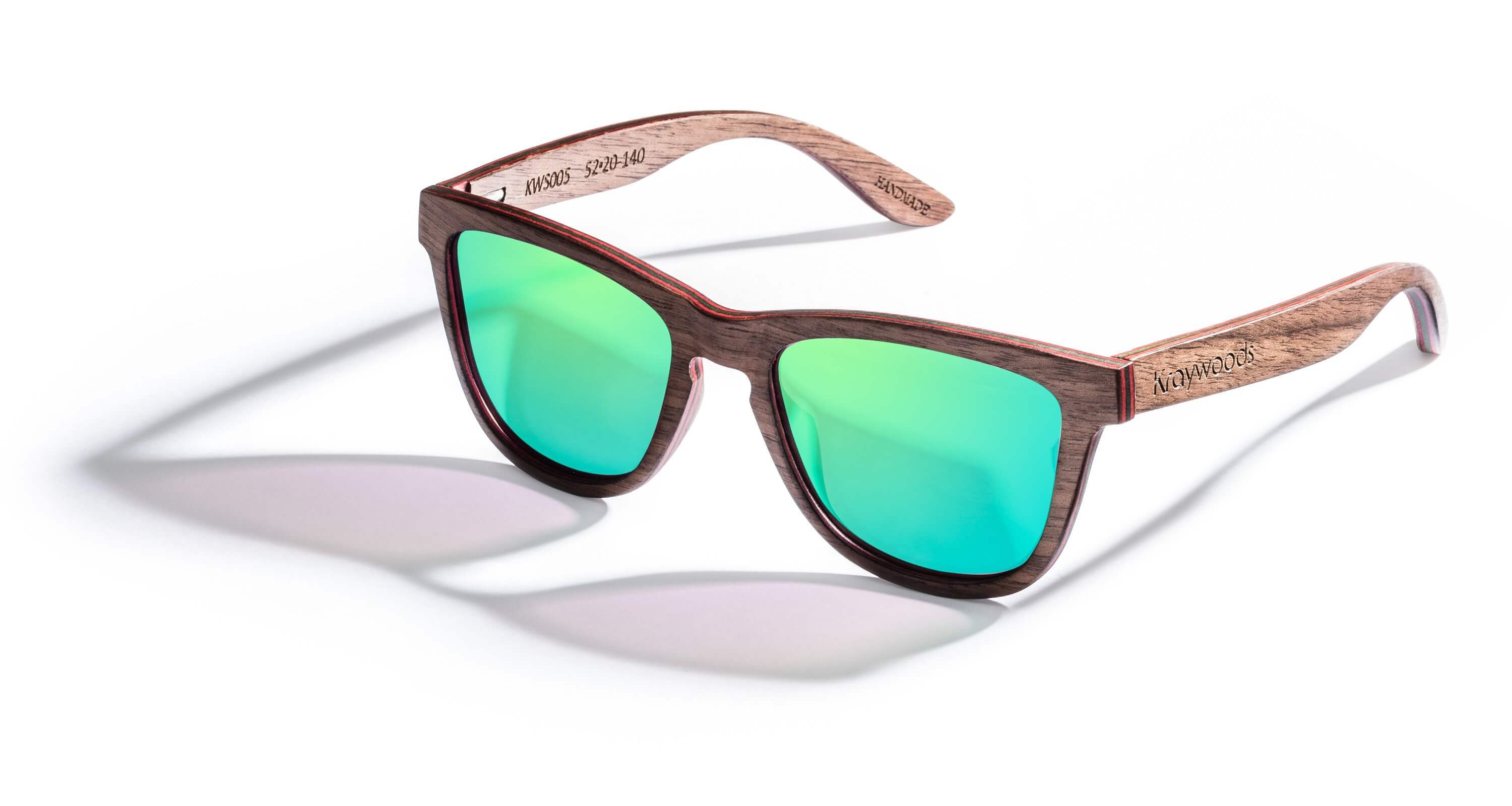 Wood promotes health and wellbeing
Exposure to wood and wooden products can have positive effects on the health and wellbeing of a person. Probably a fact that most people weren't aware of!
Many studies have proven that the use of wood has measurable physiological and psychological health benefits. In these studies, they have found that people who are more exposed to wood generally feel happier, calmer, more relaxed and overall in a healthier environment.
So why not add wood sunglasses to your collection and experience a touch of these positive effects?
More so, wood is a natural hypoallergenic material, which allows for a healthier alternative rather than the use of other materials that may cause allergic reactions or other health issues.
That aspect can be especially beneficial for sunglasses made of wood, as it would allow for a continuous long day wear without the risk causing any irritation on the skin or subjective discomfort, such as sunglasses made from another material would.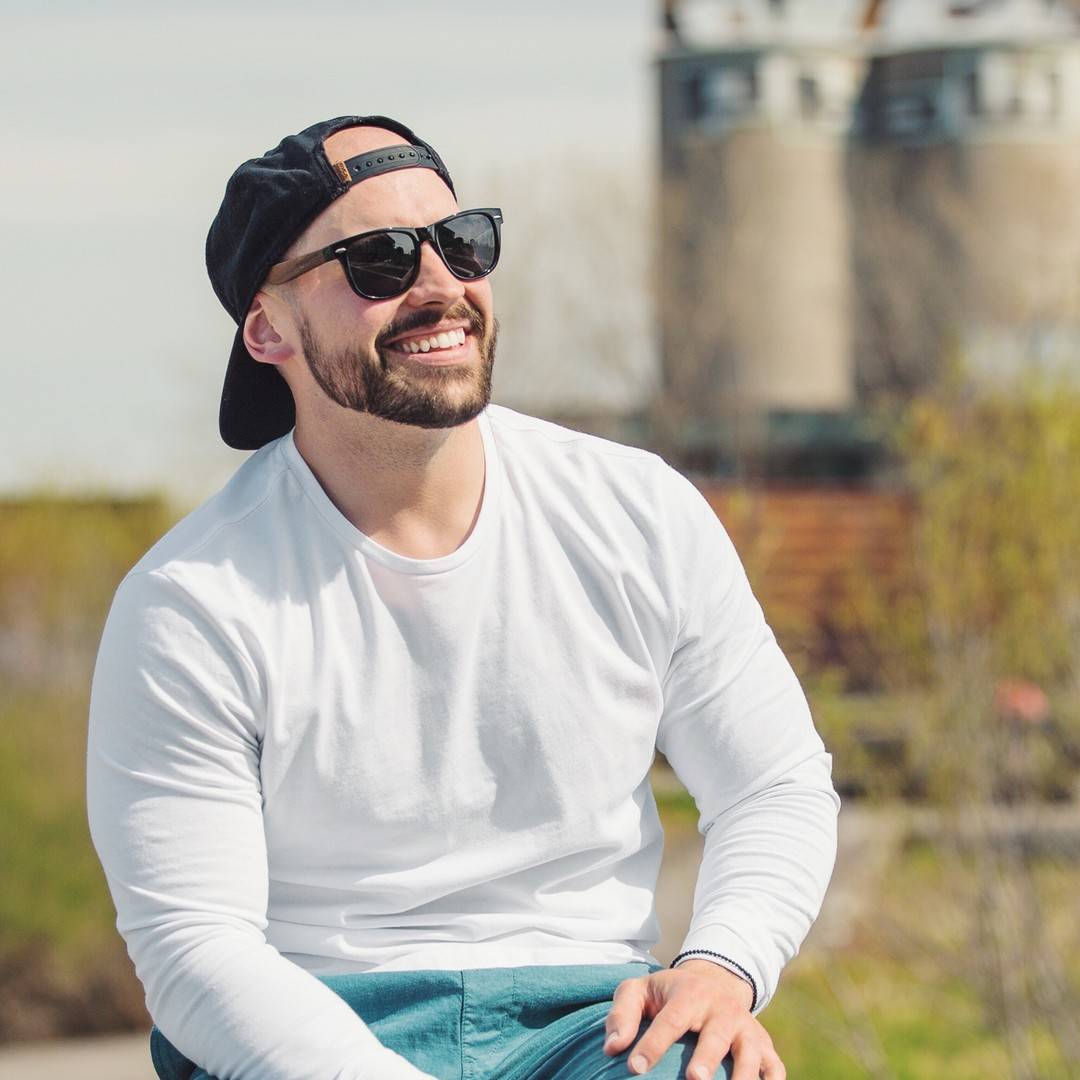 Wood has many useful physical properties
Wood is a material that has many beneficial physical properties, allowing wood sunglasses to have many advantages for everyday wear.
Wood is a durable material that can withhold long use without degrading or losing quality with time.
Its durability makes it resistant to heat, water, corrosion and pollution.
Also, sunglasses made of wood are very lightweight, providing superior comfort that can allow a long day wear without feeling any pressure or discomfort on the nose bridge or around the ears, contrary to heavier sunglasses.
More so, due to the natural durability of wood, the quality, appearance and comfort of wooden sunglasses can easily last for years if properly maintained.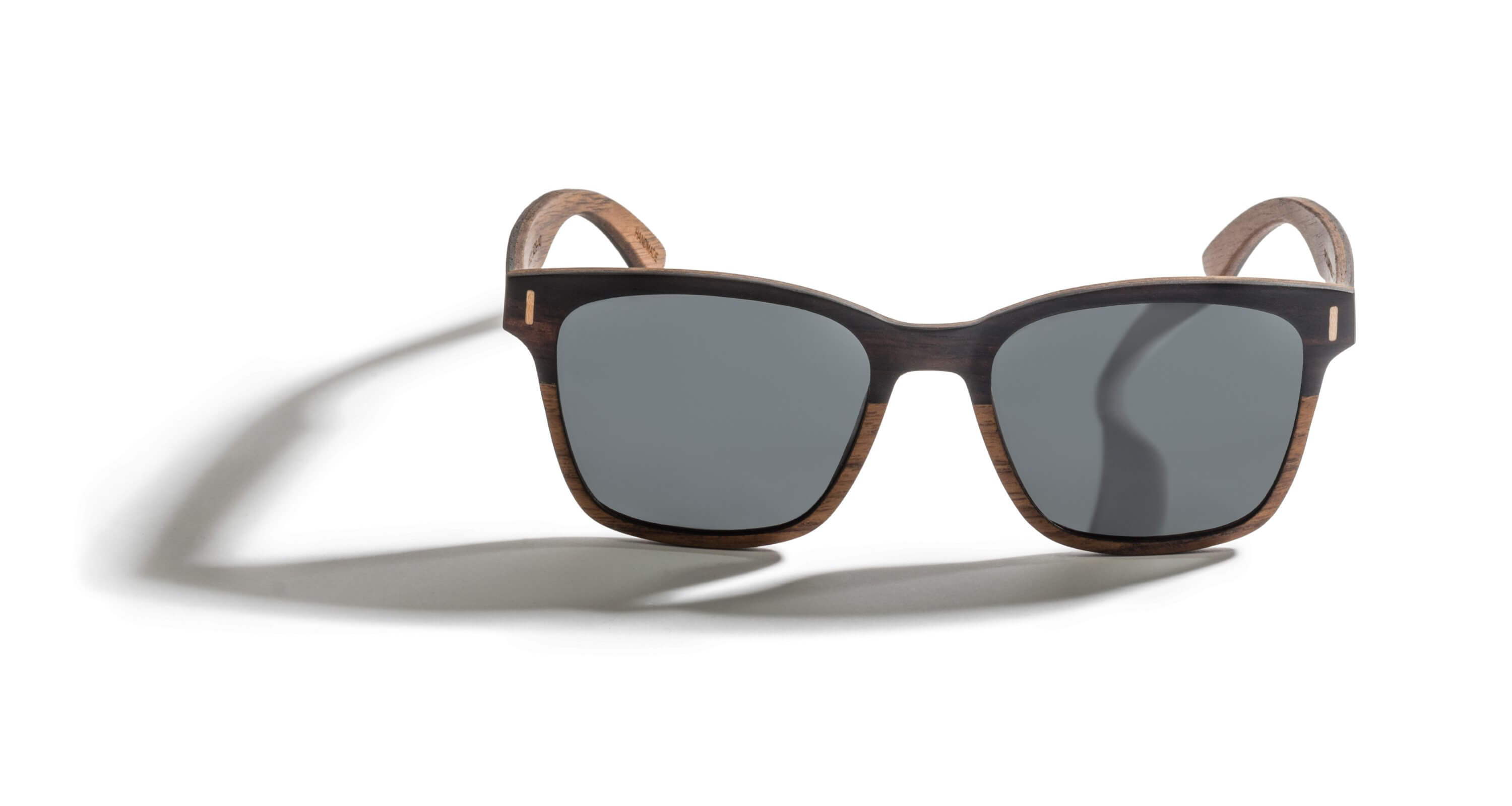 Wood has many beautiful aesthetic properties
Wood in itself is a naturally beautiful material that comes in a variety of textures, colors and patterns, which allows for many possibilities of design, and visual appeal when crafting wood sunglasses.
The same type of wood can vary aesthetically depending on its growth rings, grain structure, and grain type. For this reason, wood is a material that is more and more commonly found in the furniture, home, and product design.
Our Kraywoods wooden sunglasses are made from a range of natural exotic and domestic hardwoods, which gives each pair a unique look and feel, with no two pairs of sunglasses looking identical.
For our current styles, we have used hardwoods such as Ebony wood, Walnut wood, and Zebra wood along with Bamboo wood. Of course, there many other types of woods that can also be used to make sunglasses, such as Oak Wood, Rosewood, Cherry Wood and many more.
Along with more styles of sunglasses to come, we will be using an even bigger variety of hardwoods, making our wood selection even wider.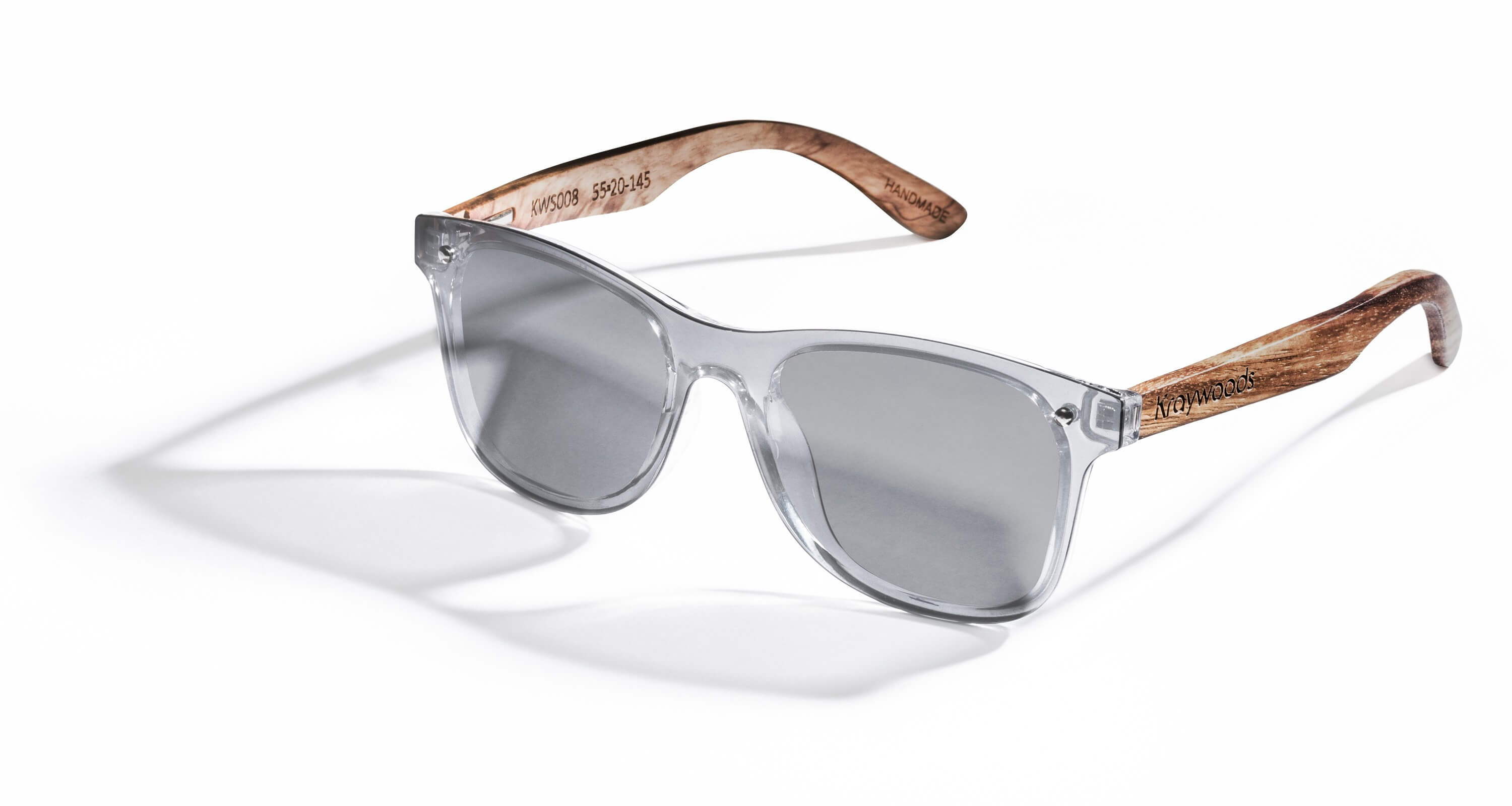 Supporting eco-friendly fashion and increasing awareness
Choosing wood sunglasses, which are made of an eco-friendly material, helps grow the eco-fashion industry. Sustainable fashion helps raise awareness in terms of social responsibility and human impact on the environment.
Nowadays, we are witnessing the environment being degraded by increased use and waste of materials that are harmful. Our current fashion industry is mainly composed of fast fashion retailers that focus on selling bigger quantities at a faster pace and for cheaper prices.
Most consumers are not aware of the high level of impact that fast fashion industry has on the environment. An increase in carbon footprint due to high energy use and processing of products, as well as pollution of rivers and oceans due to the waste of non-recyclable materials are a few of the negative impacts of fast fashion.
By choosing wooden sunglasses and supporting an eco-friendly brand, you will be part of raising awareness for change in the direction of the fashion industry towards a more sustainable future, without compromising our planet for the next generations to come.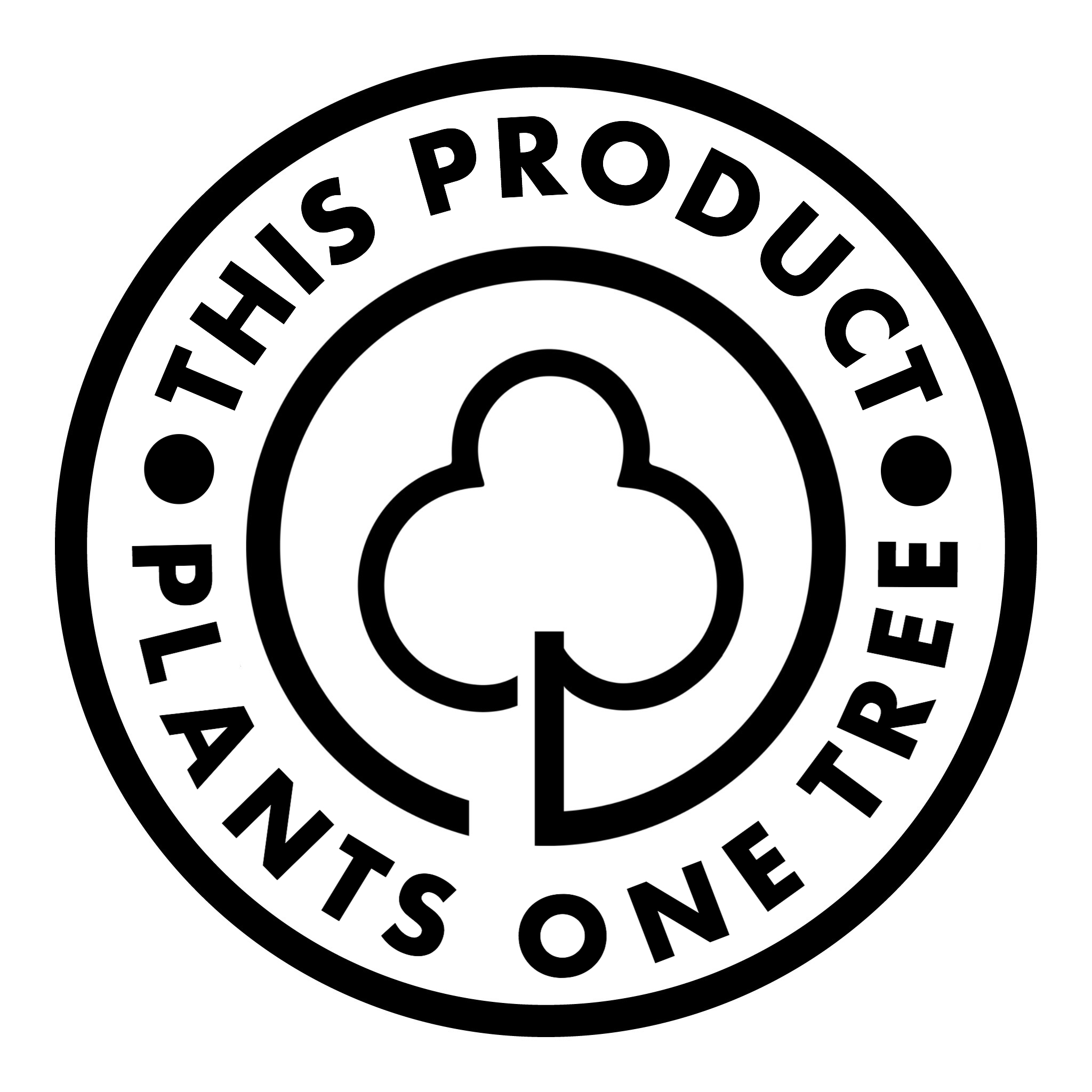 ---
The benefits of choosing sunglasses made of wood over any other material are endless!
By making conscious choices and opting for products that are made from renewable resources and recyclable materials, you are contributing to a bigger cause and raising awareness for social and environmental responsibility.
When accessorizing your look with our Kraywoods sunglasses, think of all these aspects and be aware that you took part in making a difference!
Watch Below: Kraywoods Eidos Collection