How to Choose Sunglasses for the Beach
Posted at 1:30 pm • 15 August 2020 • Chelsea from Kraywoods
---
When summertime is at its peak, going to the beach is our favourite activity. So when going to the beach, two things are equally important: beachwear and shades. A pair of sunglasses enhance not only your look but also your protection from the sun and heat. It should be a fundamental daily accessory in your everyday life. Therefore, if you pick one, make sure they've all the right ingredients to protect you. All of them must be polarized, scratch-proof, and contain lenses that protect you from ultraviolet rays. Are these the only things that you should look for? Let's examine the factors that are a necessity in obtaining glasses.
---
It's a no-brainer for anyone to buy this pair of shades to ensure complete protection from Ultra-Violet Radiation. The greatest importance of wearing UV protected sunglasses is that your skin is bound to get exposed while walking during heavy sunlight. If you are someone with visual issues, ultraviolet rays cause eye degeneration and even worse cancers. At a bare minimum, it causes glare, lack of clarity, and poor visibility. Hence UV protected sunglasses allow you to protect yourself from the issues mentioned above.
However, do all the sunglasses offer the proper protection from the sun's harmful UV rays? Most consumers don't focus on whether there is a label given on the percentage of UV protection. Therefore, when you buy a pair of sunglasses just for fashion, you are put into a massive disadvantage, as these shades will only score marks in style, not on substance. If your sunglasses have a basic protection level, you will be able to enjoy less exposure from glaring lights, but they will not protect you from potential risks such as cataracts or cancer.
When looking for good beach sunglasses, it is essential to look for a pair that will allow you to enjoy outdoor activities, irrespective of the level of sunlight. Sunglasses equipped with lenses of category two or more offer efficient protection against UV and sun glare. Therefore, when buying sunglasses for the beach, you must always find the answer to these two questions: Will these protect my eyes efficiently when spending long hours outdoors in the bright sun? And is the lens category of the sunglasses over two?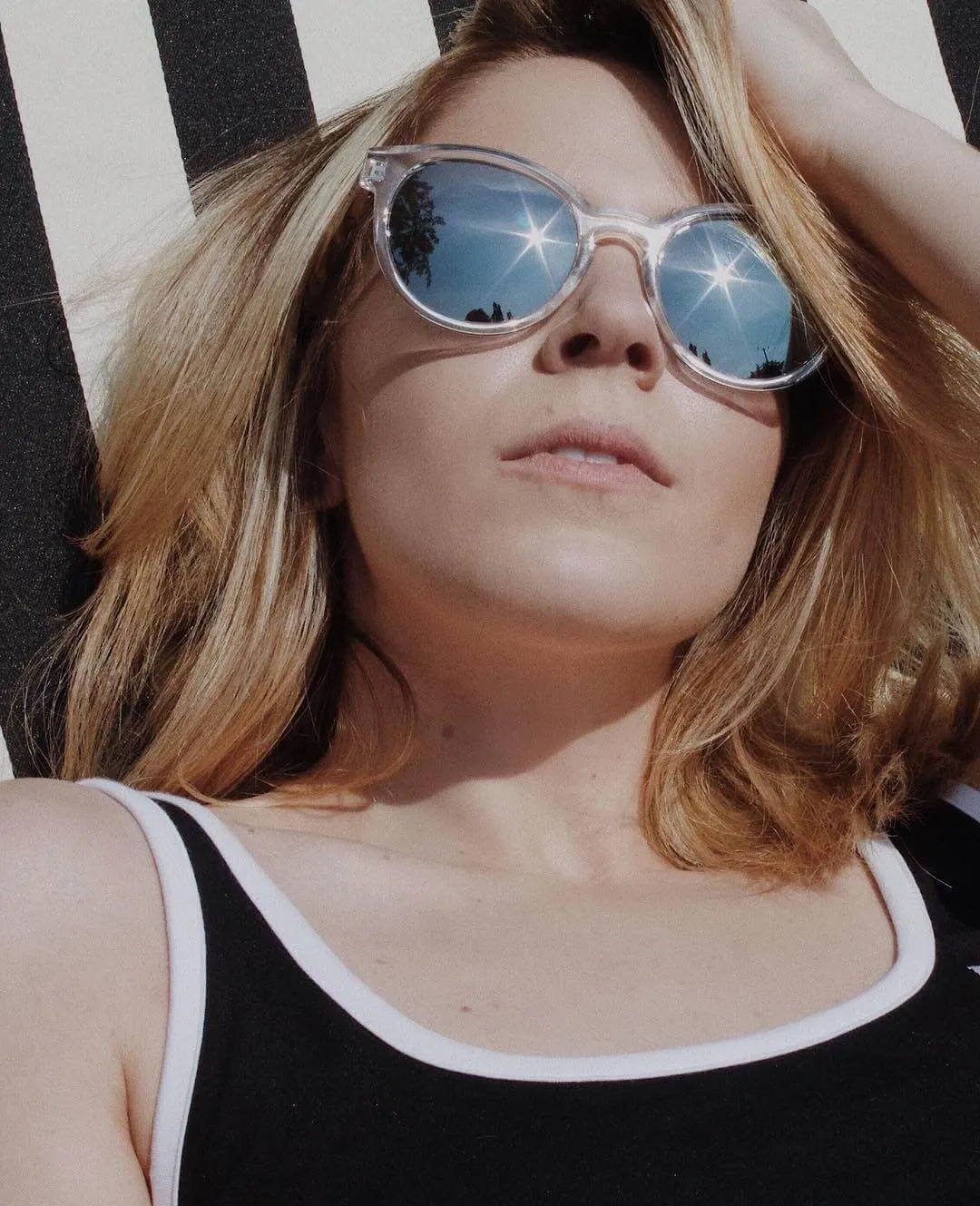 What do big oversized sunglasses do to your eyes that smaller ones don't? Firstly, big lenses allow you to cover almost the entire part of your eyes. Too often, we forget the importance of protecting the side part of our eyes. Sunglasses with moderate to smaller lens sizes don't offer the maximum protection needed for long days in the sun when you're at the beach. And this is one element where style matches practicality. Oversized lenses are termed to be highly fashionable, and A-list celebrities wear them regularly. Due to such demand, renowned eyewear brands make a variety of oversized styles that are practical just as they are fashionable. As it is an excellent wear to up your fashion sense and protect yourself from the sun's rays, why wouldn't you go for it?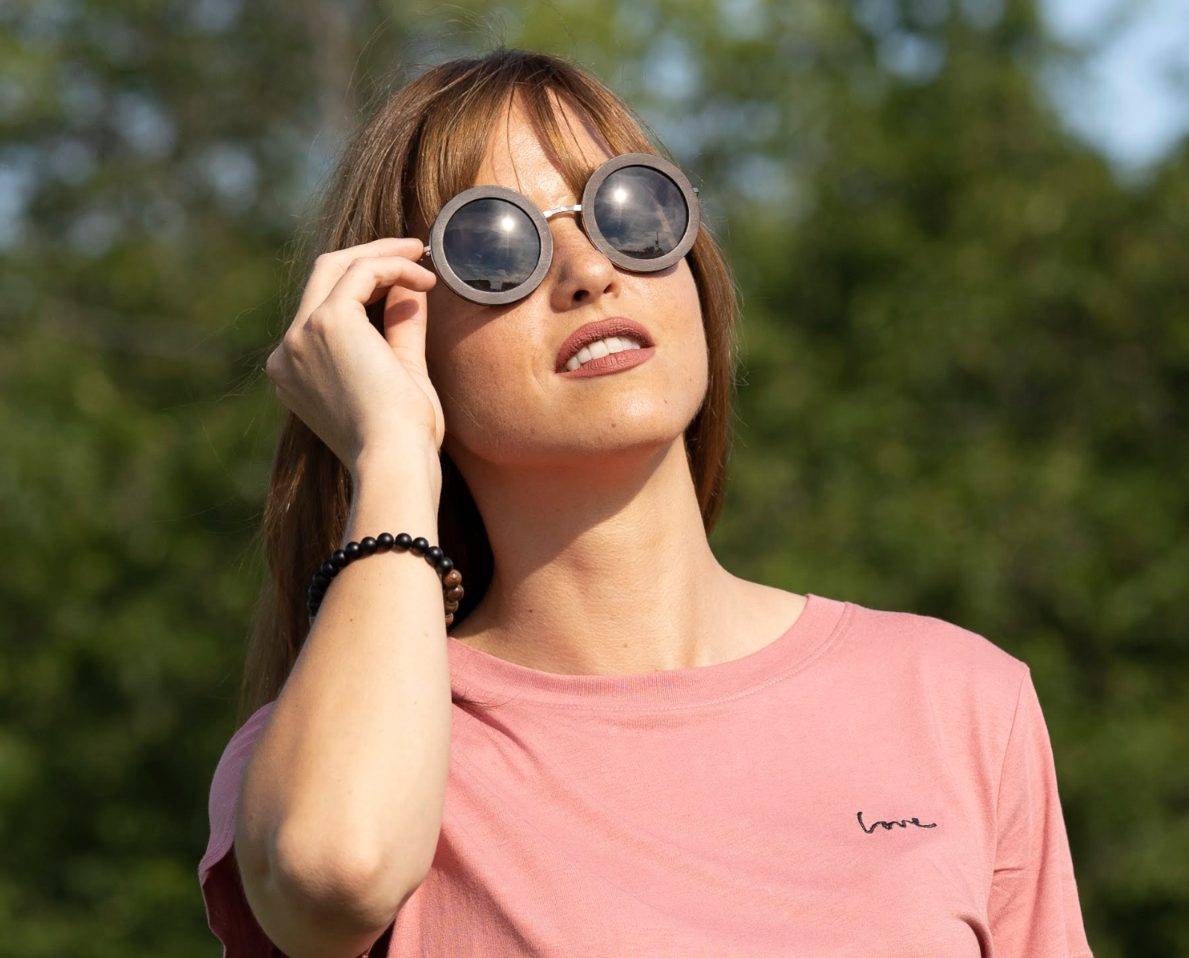 Polarized sunglasses is a popular term, and people get excited when listening to such terminology. While it does offer a unique level of protection, many people make the mistake of thinking that polarized lenses can protect from UV rays. The truth is, polarization has no relevance with UV protection (Find out more on our blog: What is the difference between polarized and non-polarized sunglasses?). However, it does reduce the light reflections and glare from the sun off of the water surface at the lake, sea, beach, and any reflective surfaces. When you look at such surfaces without polarized sunglasses, your eyes are vulnerable from the light that bounces from there to your eyes. So when you're at the beach or practicing any other water sports, a polarized lens will give you that much-needed protection and that superior visual clarity and comfort when you look at the water. Also, did I mention that all Kraywoods sunglasses are polarized and look extremely stylish to wear? Henceforth it's a complete package of style and substance.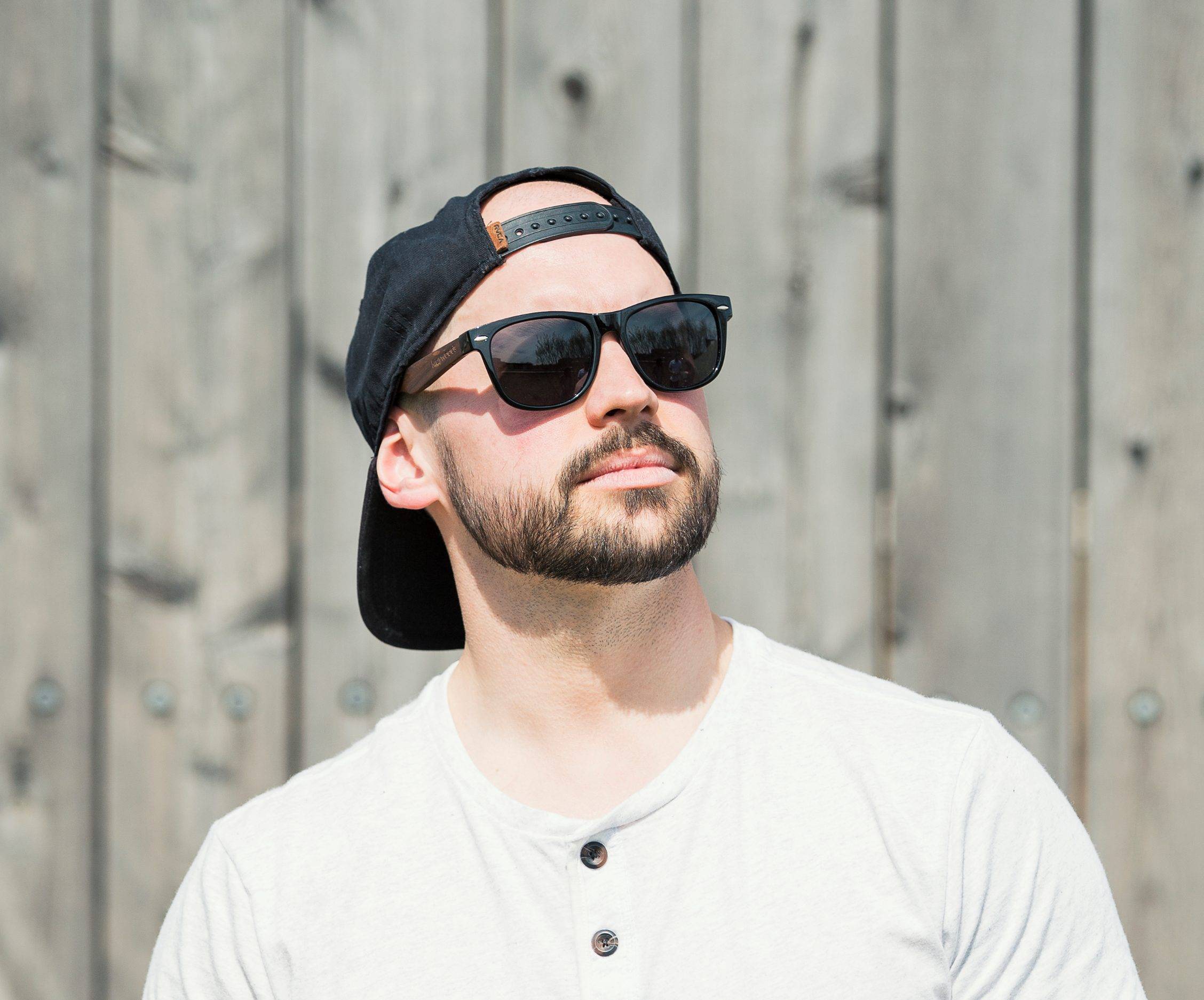 Choose the Right Lens Color
All shades have a tinge of colour variations, but colours don't automatically guarantee eye protection. In the first point, I have mentioned a lens category of two and above that will protect you from UV. The higher the category is, the darker the lens will be. However, having the darkest lens will not allow full protection from UV rays, and if you've visual issues, the chances of wearing it will aggravate your movement. Different colours offer different aspects of protection. Therefore, you must understand from what aspect you need your glasses to protect your eyes from. This is especially important when you buy shades for your kids when playing sports.
If you want the light intensity to slash down without blurring the natural colours, grey lenses are the ones for you. Wearing this lens will assure you that you'll see the same colour as you do without wearing it. For low light places, yellow lenses will elevate the light quality, but that's not something you need for beachwear. When going to the beach, you must wear those that help you remove eye strain in abnormal lighting situations. This is why green lenses are ideal, as they increase natural light contrast and improve depth. If you intend to enjoy the beach for long periods, a red or pink lens will do wonders as it makes your vision sharper and protects your eyes when exposed to consistent sunlight. Lucky for you, the Kraywoods Racer sunglasses equipped with polarized green mirror lenses are a great option for beach wear!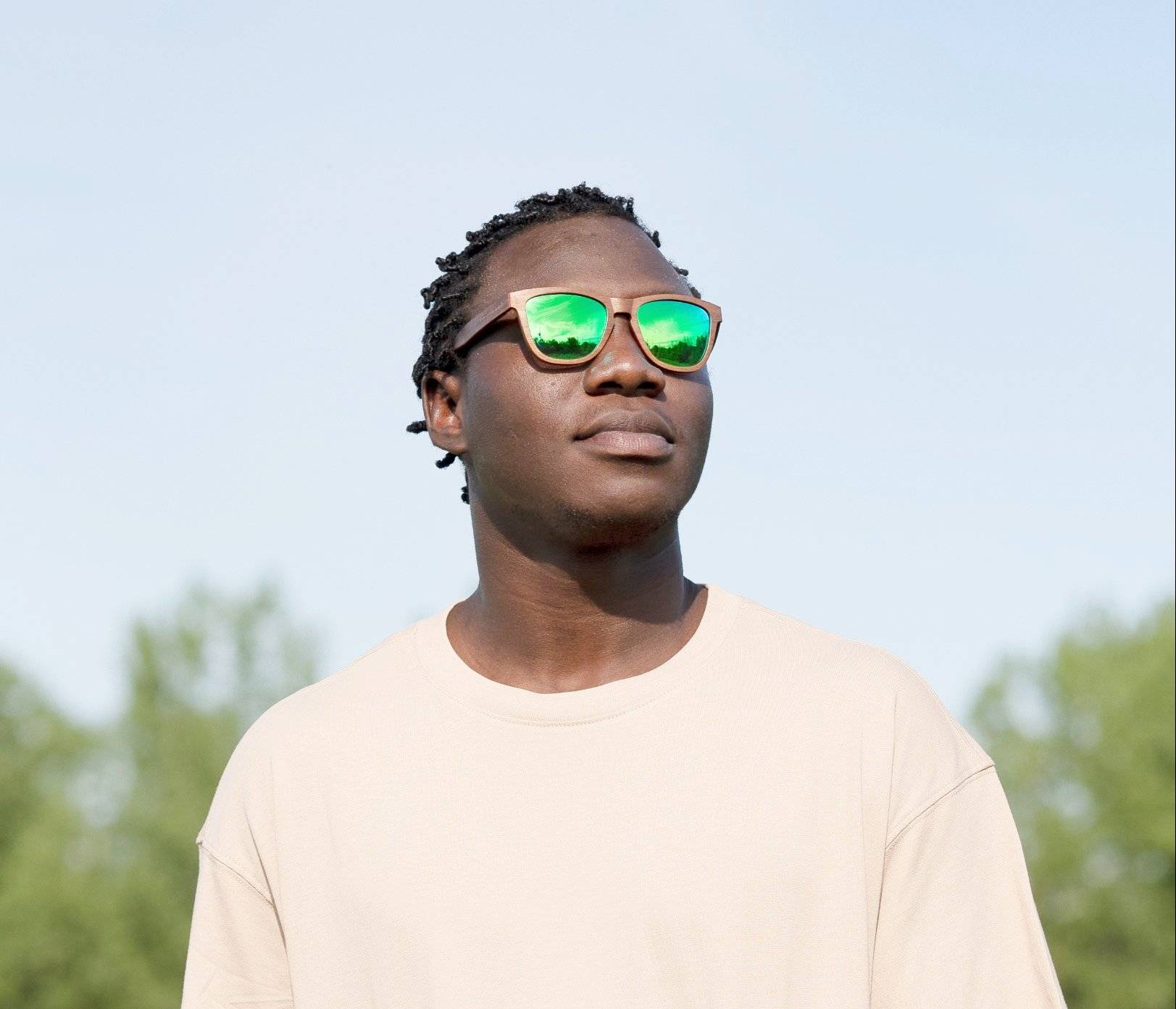 Buy Sunglasses that Floats
This criteria should be one of your top priorities when choosing a pair of sunglasses for the beach, but hey last but not the least. I know the pain when you spontaneously put your head into the water only to lose your sunglasses for life. You will find several sunglasses that offer such a feature. You don't need to go far to find sunglasses that float; all sunglasses from the Kraywoods wooden sunglasses collection are water-resistant and float in the water, so they're perfect for the beach!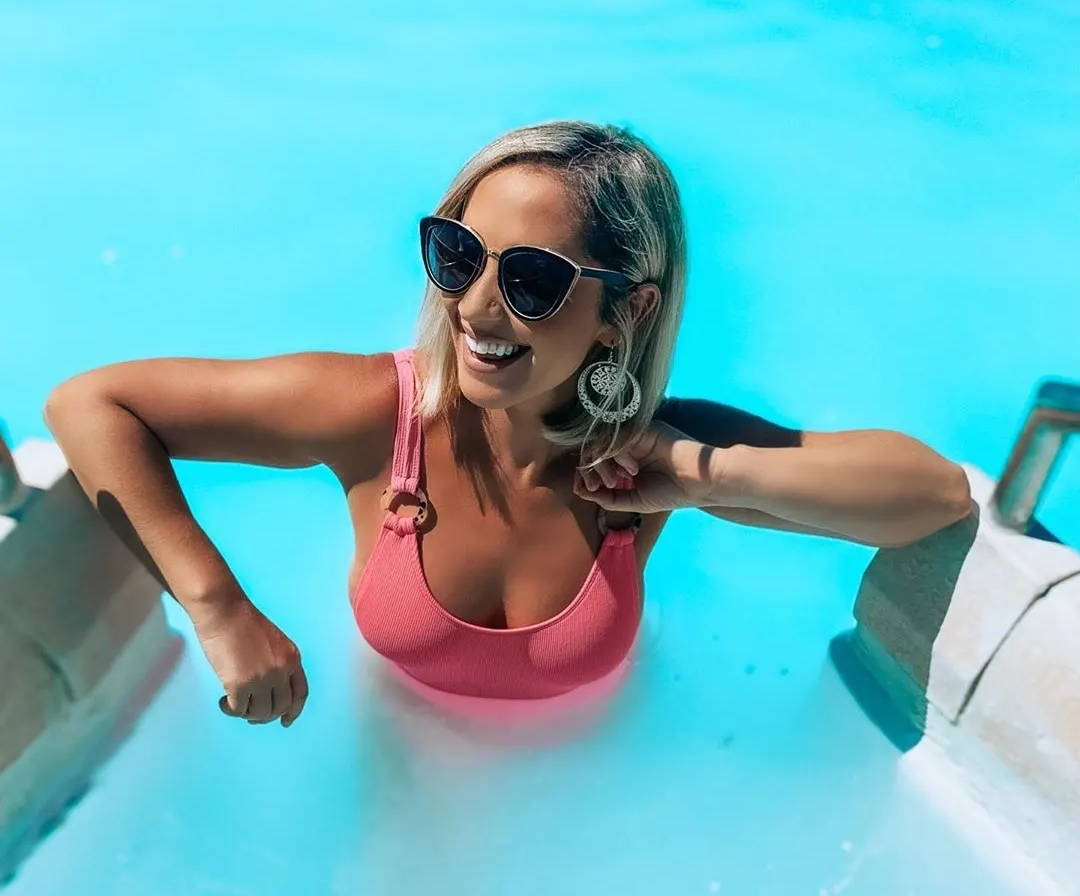 Portable Folded Sunglasses
In today's time, accessibility matters, therefore several companies are making foldable glasses. When going to the beach, carrying a heavy bag isn't something conventional. Folded glasses allow you to put it anywhere you want. And there will be a time when wearing shades at a stretch will cause more concern, so for that, you can easily open it and keep it anywhere you want, without worrying about space and losing, as it can be safely stored.
---
The sunglasses market continuously improves one with many new features that offer newer and better protection levels. Once people understand the importance of UV light protection and the right colours of the lens, they can buy the right ones, which are not necessarily the most expensive. To find the perfect pair of stylish, high-quality, and polarized sunglasses for the beach, shop Kraywoods wooden sunglasses now!