8 Factors to Consider When Buying Sunglasses
Posted at 3:30 pm • 15 May 2020 • Chelsea from Kraywoods
---
Sunglasses make our life easy and comfortable when we go outside, giving us critical protection from the ultra-violate (UV) rays of the sun. If you stay out on a bright sunny day without any protection from the sun's harmful rays, it can damage the surface of your eyes and increase the risk of eye diseases. Optometrists and ophthalmologists suggest wearing sunglasses and hats whenever you go out on a sunny day, especially if you live in a country near the equator or on a high elevation. The exciting thing is that you don't need to spend an excessive amount of money on eye protection. High price doesn't always give you the guaranty of the best protection for your eyes and superior quality. Labeling and standards regarding UV protection are not mandatory; instead, it's voluntary. Therefore, when choosing a pair of sunglasses to protect your eyes, it may sometimes be confusing if you don't know have any understanding of optical terms for the lenses or know what to look for exactly. You need to consider some essential things when buying sunglasses to ensure you're getting the protection you need. To make it easy for you, we've covered all the factors you need to consider so you know exactly what look for when buying your next pair of sunglasses!
---
1. Look for UV protection
Don't get overwhelmed with the cost and colour. The capacity to block UV rays is not reliant on the price, colour, or darkness of the lens. Once both glass and plastic lenses absorb UV light, UV immersion improves by adding certain chemicals to the lens materials during the manufacturing process or by applying some special lens coatings. Always remember to select sunglasses that block 99 to 100 percent of the UV rays. You might have seen some of the labels indicate "UV absorption up to 400nm", which is the same thing as 100 percent UV absorption. When you buy sunglasses to protect your eyes, you also need to check the tag or sticker, which specifies that they can block 100 percent of UV rays. UV protection is the utmost important factor to consider when buying sunglasses, so make sure to always look for the UV protection label when buying.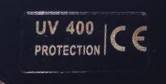 2. Ensure they can block enough light
It would help if you made sure that the sunglass you are going to buy can able to block enough light. A sunglass should screen out 75 to 90 percent of visible light. To determine whether the sunglasses are dark enough to block the sunlight, wear them in front of the mirror; if you can visibly see your eyes through the lenses, then those sunglasses are not dark enough.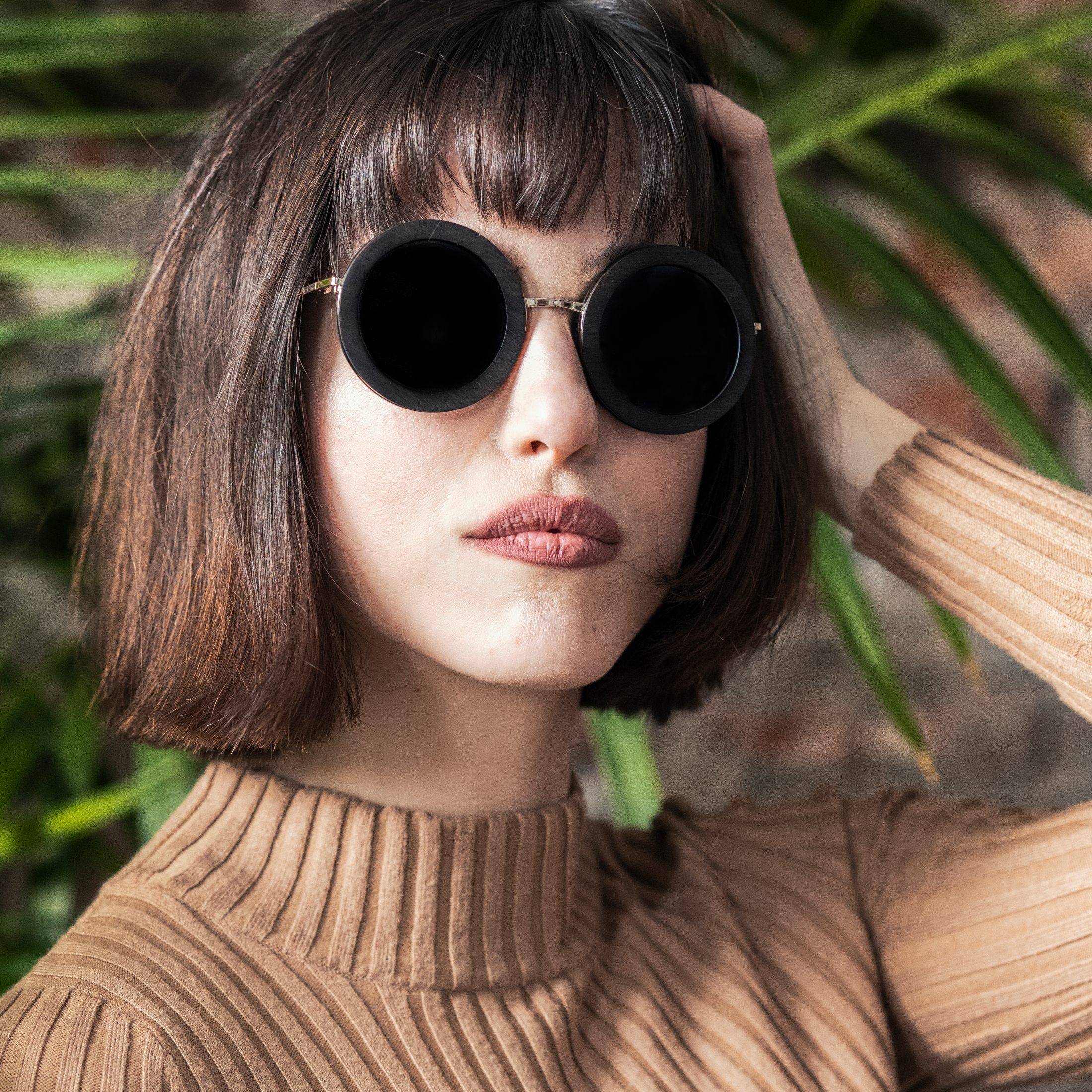 3. Choose Bigger Sunglasses
The more you get coverage from your sunglasses, the fewer sun rays can damage your eyes. So whenever buying sunglasses, try to choose wraparound-glasses or oversized glasses. This will help minimize the amount of UV rays entering the eyes. While opting for bigger sunglasses, do not forget to prioritize a good fit and comfort, as you will be wearing them for long hours in the sun. To learn more about how to choose the right size of sunglasses for you, you can always refer to our glasses size guide!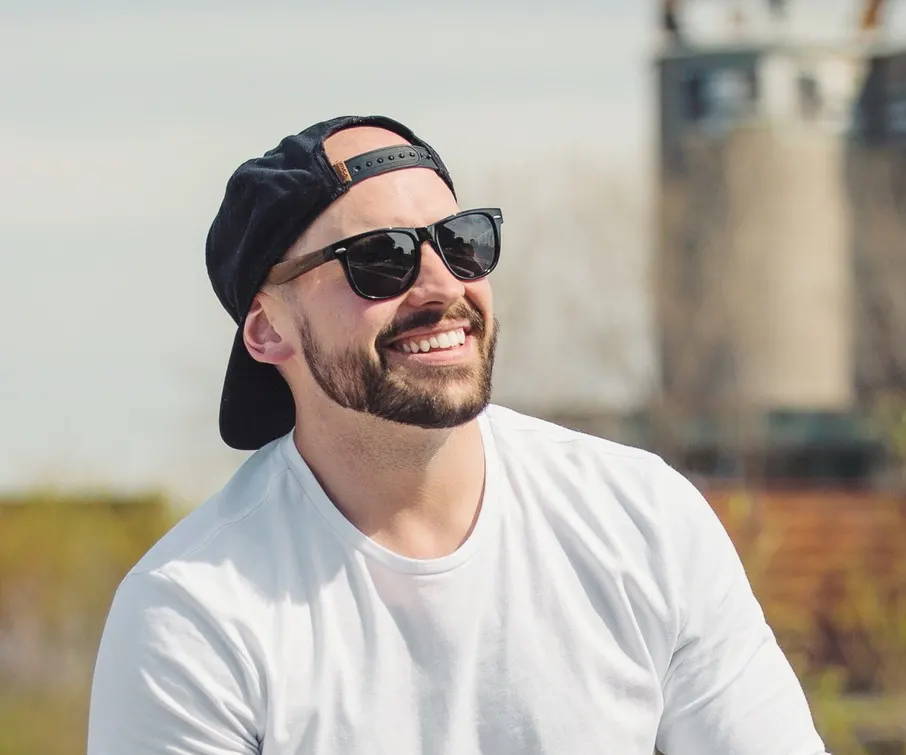 4. Check the quality of the lenses
The quality of the lenses and the tint is essential. Look for a uniform tint rather than the darker one. You can hold the glasses at arm's length and, at a straight line, look through the lenses at a distance to check the imperfections, like the edge of the door. Then slowly move the glass across the line. The lens would not be perfect if the straight edge curves, distorts, sways, or moves. To learn how to find out the quality of your sunglasses, check out our blog here!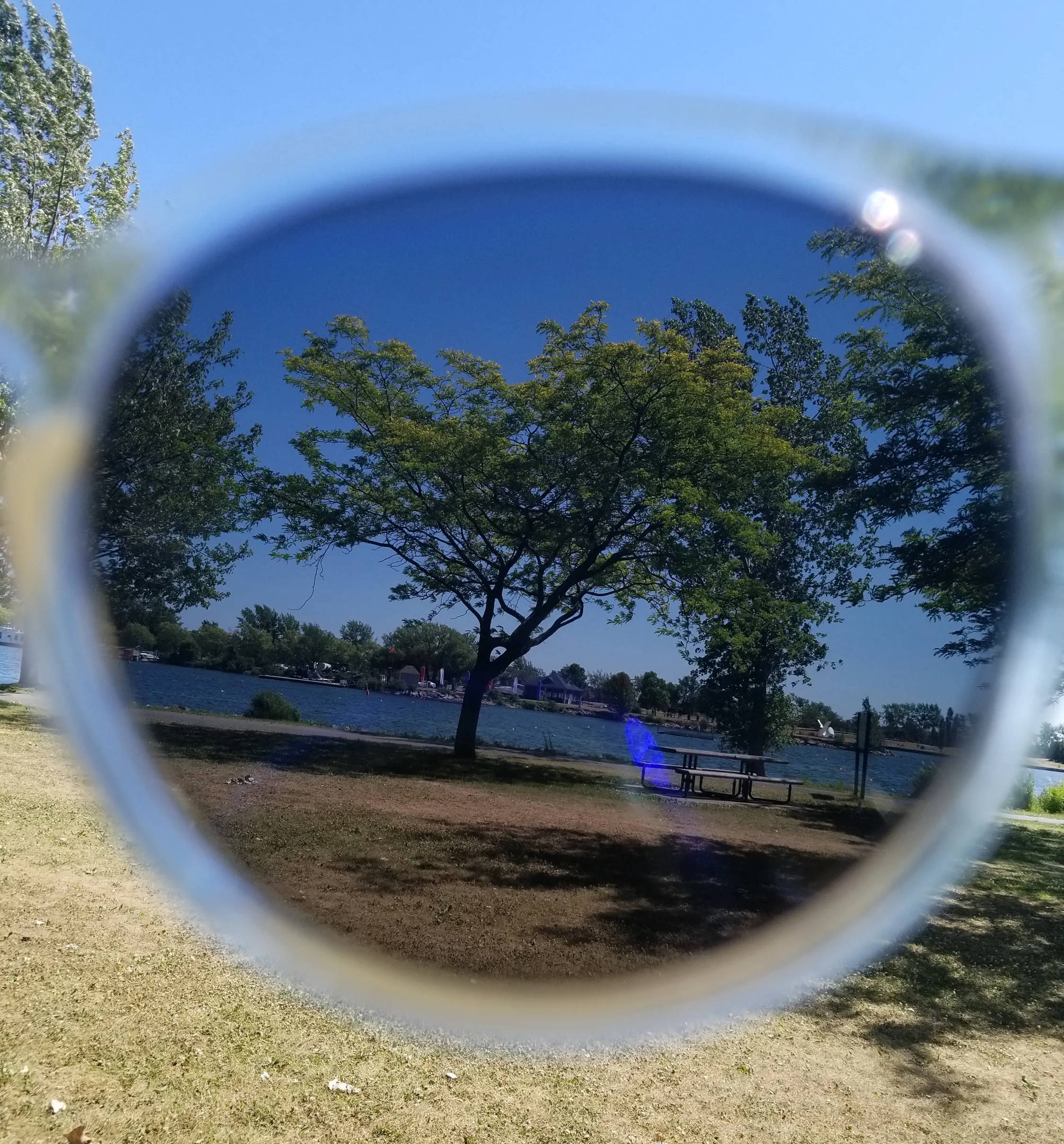 There are many lens colours available for sunglasses such as grey, green or brown lenses. The lens colour doesn't have any effect on blocking the light of the sun, but it can have an effect on the visual contrast. Some lens colours can increase contrast, which might be useful for players or athletes who play sports like – golf or baseball. To find out what is the best colour for your sunglasses, you can read more here!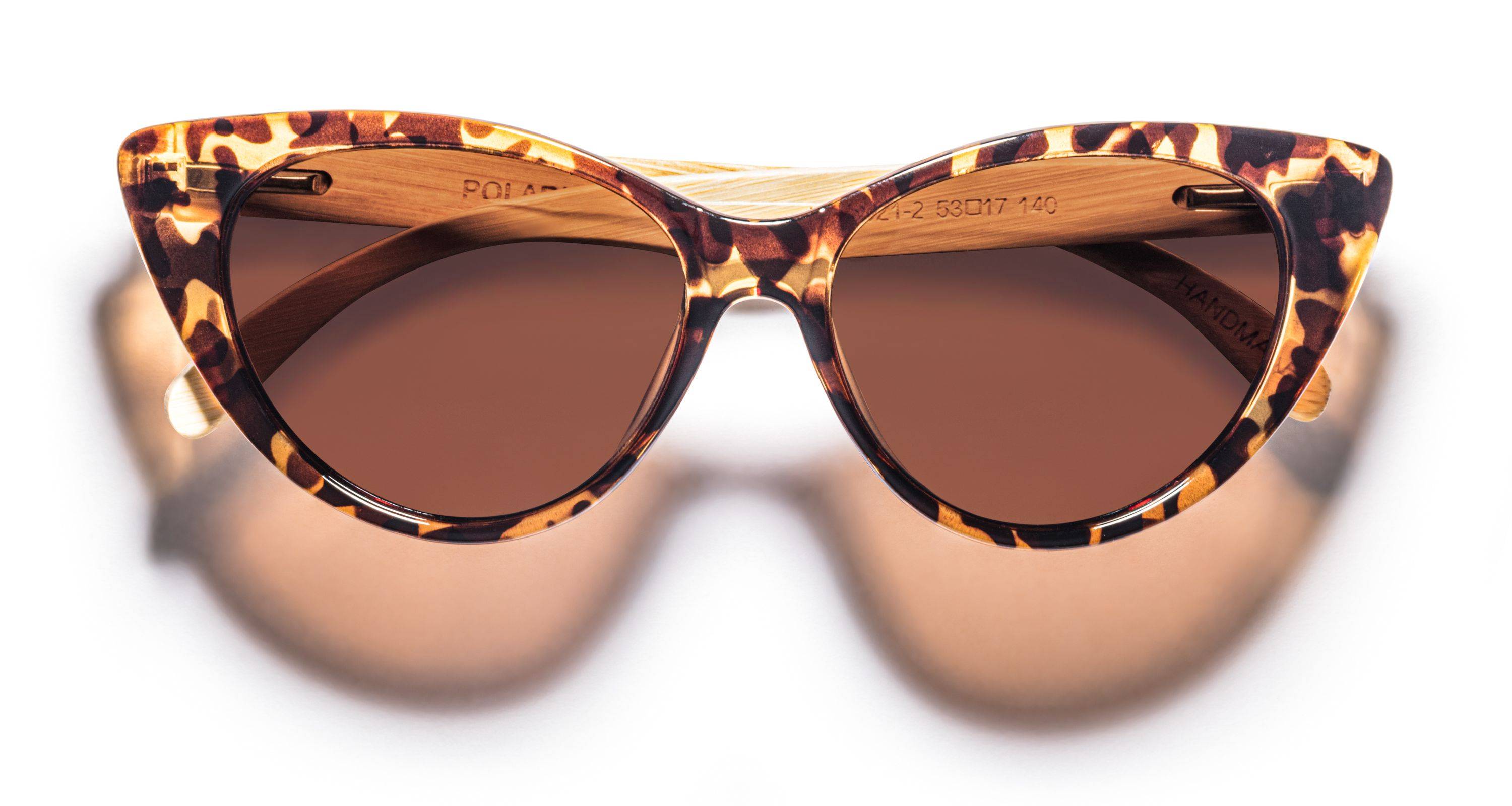 Wraparound sunglass frames provide extra protection. Sunglasses that wrap around the temples help to prevent the rays from entering from both sides. It has seen before in some studies that adequate UV rays come in the standard frames to decrease the protective advantages of the lenses.
7. Don't consider cost as a factor
It is not always true that expensive sunglasses will give enough protection to your eyes. Sometimes, less expensive sunglasses can be more useful than costlier options if the lenses are 100 UV blocking.
There are many additional features that you can have in your sunglasses. Other than basic UV protection, you can opt for superior filters and coatings on your lenses. These will often provide a better quality of vision and superior protection for your eyes. First of all, you have to decide which special features are more suitable for your needs. You can consider these as a variety of "extras" to select when buying a pair of sunglasses.
When the sunlight bounces off some smooth surfaces like – water or pavement, then polarized sunglasses help to cut the reflected glare. Particularly this helpful when boating, driving, or out in the snow. You will need to ensure the UV absorption of the lenses since polarization is not related to UV protection.
These thin layers of several coatings can help reduce the amount of visible light to enter into the eyes. They are very efficient in high-glare atmospheres, and even more, if combined with a wraparound frame. They can also provide extra protection to the skin surrounding your eyes. It is also important to note that UV protection is not guaranteed even if the lenses have a mirror coating. Make sure to look for the UV labeling on sunglasses even if wen equipped with mirror lenses.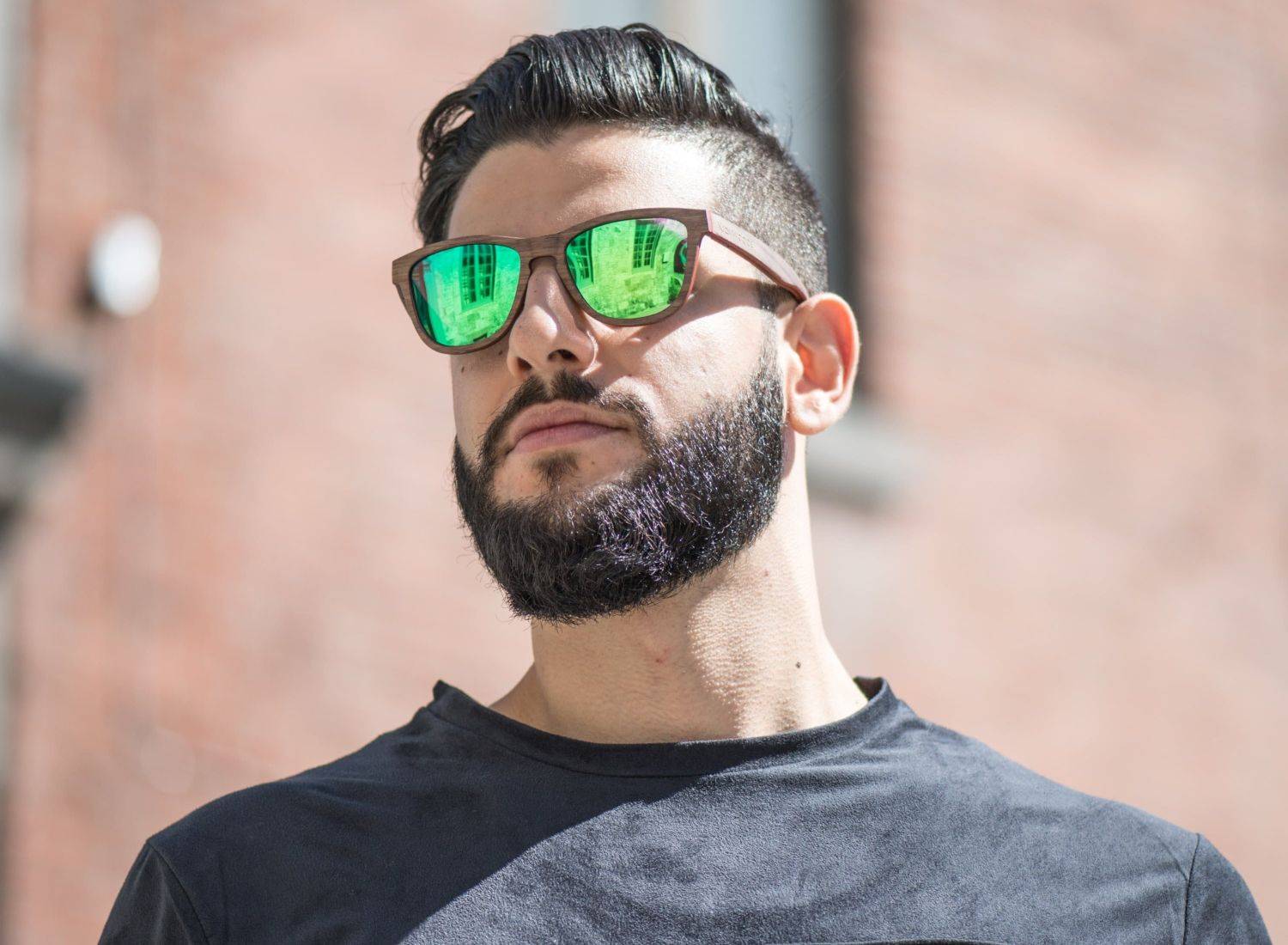 Gradient lenses are shaded permanently from top to bottom or from top and bottom towards the middle. Gradient tinted lenses help cut the glare from the sun, all while seeing clearly. These lenses are particularly suitable for driving, but they are not much use in the snow or on the sea beach. Double-gradient lenses might be a good option for sports where lights reflect up off the snow or water, like skiing or sailing.
These lenses darken in bright light situations automatically, and they become lighter in low light conditions. Although photochromic lenses might be right UV-absorbent sunglasses, it will take a few minutes to adjust to different light situations.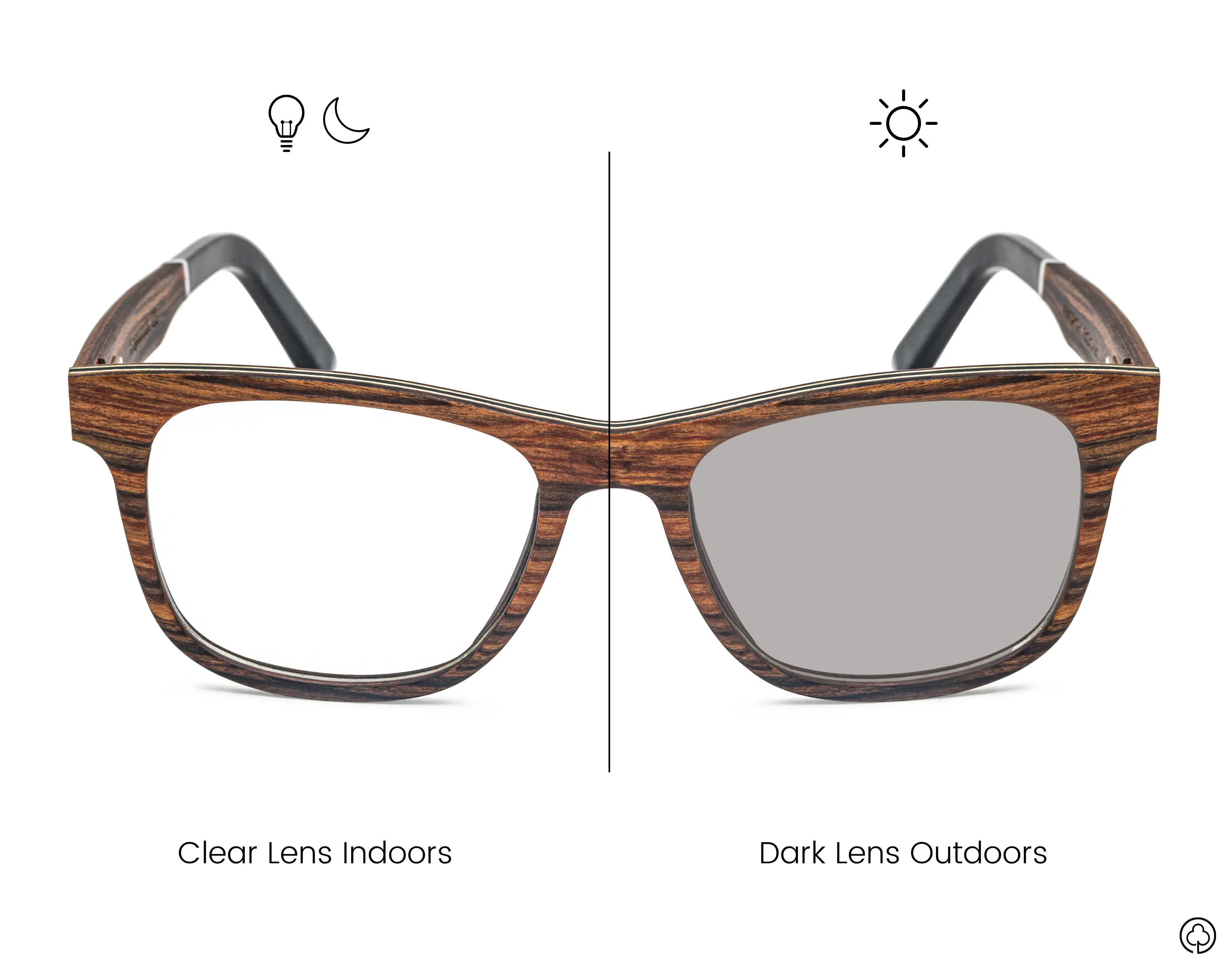 No lenses are truly shatterproof. All the sunglasses must meet minimum FDA standards considering the impact resistance. Glass lenses are more likely to shatter upon impact compare to plastic lenses. On the other hand, polycarbonate lenses are used in many sports sunglasses, and they are more impact-resistant than regular plastic ones. If you decide to purchase polycarbonate lenses, look for those that are scratch-resistant.
---
Sunglasses are essential to protect your eyes from the sun, and they're also a staple fashion accessory that can be worn to enhance your looks and your outfits daily. For this reason, we often tend to focus on the appearance aspect of sunglasses rather than the functionality when making the purchase. While we definitely agree that looks and style are just as essential as the protection you're getting when choosing your sunglasses, it is always recommended to consider the factors we've mentioned to ensure you get both aspects in check! Make sure to verify the sticker on which indicates the percentage of the UV protection on the lenses. Opt for lenses that offer 100 percent UVA and UVB protection and then choose which extra coatings and filters you would like to have, depending on your needs. Now that you know all the different options available for sunglasses buying your next pair will be a fun sport!                                
Watch Below: 5 Facts About Photochromic Glasses