Night Driving Glasses: Do They Work?
Posted at 10:30 am • 03 August 2020 • Chelsea from Kraywoods
---
Night driving glasses are specially made eyewear to help with night driving. They are made just like any other pair of eyeglasses, but they are equipped with a heavily tinted yellow lens. These yellow-tinted glasses are usually advertised as night driving aids, as their bright tint can help see more clearly in the darkness. Let's explore in detail what these night-driving glasses are and if they are useful and safe for driving at night.
---
What Are Night Driving Glasses?
Night driving glasses consist of non-prescription, yellow-tinted lenses that range in shades from the light yellow to amber. Some night driving glasses also have an antireflective layer to block out reflections.
Night driving glasses are made to lessen glare by filtering and scattering out blue light. Blue light is the portion of the light range with the unswerving wavelength and the principal amount of energy. Unlike the sorts of light with extended wavelengths, blue light is more expected to cause glare when it goes into the eye.
Night driving glasses have been mass-produced for several decades. These yellow-tinted glasses were formerly promoted to hunters as shooting glasses. They continued to be popular among hunters because they improved and sharpened the contrast of flying birds in the sky with overcast or cloudy conditions.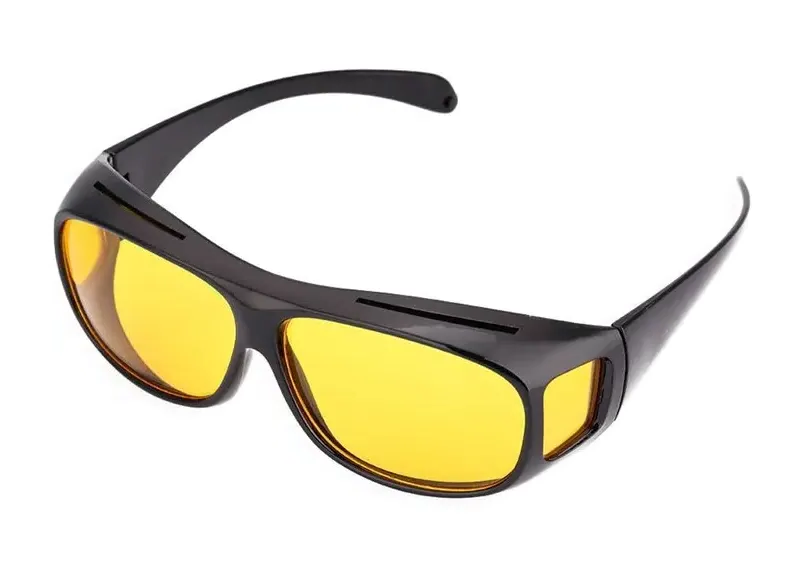 Myth About Night Driving Glasses
When night driving glasses were first introduced on the market more than a decade ago, they were presented as a solution to the dangers of long night-time rides. After all, travelling at night might be a challenge even for professional drivers. They slowly gained popularity during that time, but after many years of research, it has been exposed that they are not as useful as you might think. It has been proven that the usage of yellow-tinted glasses when driving can do more harm than good.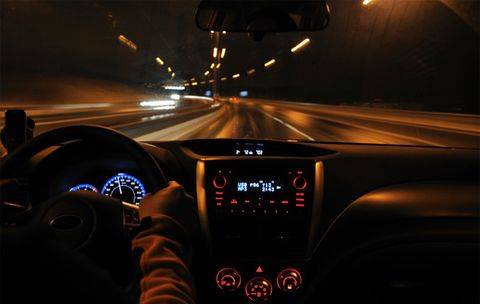 Yellow lenses decrease the amount of light coming into our eye and, and as a result, lessening visibility. During the night, this can be detrimental, rather than useful.
Night driving glasses are available in many shades of amber and yellow. The dark lenses filter out most of the glare and a significant portion of light, making it difficult to see in dim or dark situations.
Some night driving glasses users report that they can see better at night when wearing them. However, visual tests specify that night driving glasses do not improve any night vision and do not even help the drivers see walkers any quicker than they would without having them. Some studies have even shown that night driving glasses slowed down visual impulses by less than a second, making night vision somewhat worse.

Why Should You Avoid Night Driving Glasses?
The whole foundation of night driving glasses is that their heavy yellow tint can enhance your vision at night and lessen the possibility of dangerous glares affecting your vision.
In fact, using any colour-tinted lenses while driving can be unsafe. You may consider how large colour plays a role in your average driving experience. Red lights, yellow lights, green lights, orange traffic signs and other vital signs are intended to draw your attention for safety signals and directions while driving. However, if you see everything tinted yellow, you may miss a sign and end up making a wrong decision at a stoplight or, even worse, getting into an accident.
Another downside is that they come with no prescription. If you look on the market for a standard pair of night driving glasses, you will find that most of them are standard non-prescription glasses. To have night driving glasses that also correct your vision, you would have to get them customized at an eyewear store, and these come at a much higher price. Under the hyped promises of "night vision" features, you can expect prescription night driving glasses to cost an excessive amount. You can find out more about how prescription glasses work on our blog!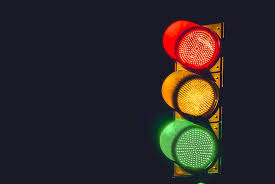 Best Ways To Drive At Night
Opposing to what night driving glasses producers would like you to believe, the best way to progress your night driving experience is to get clear, anti-glare glasses. Instead of a possibly dangerous yellow tint, anti-glare glasses are purely designed to keep your vision clear and glare-free in all night-driving situations and even in the daytime.
You can find a pair that will be suitable for the road at any optical store! The best part about these glasses is that they don't come with a thick wrap frame, and a flashy visor look like most night driving glasses. You can modify and customize any style of glasses with an anti-glare lens, even your everyday prescription glasses.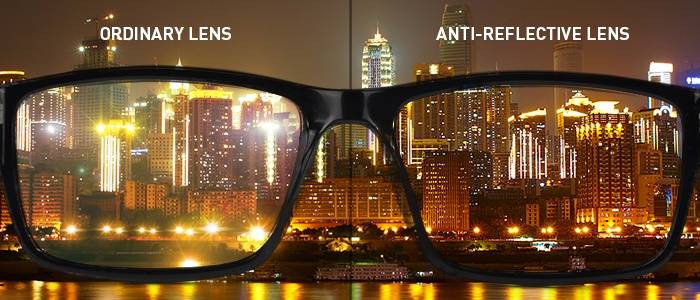 Weakened vision at night can also be referred to as night blindness. When you have night blindness, it doesn't mean that you can't see at night at all. It means that you are having trouble driving or seeing in dark or dim lighting conditions. Night blindness also makes it difficult for the eyes to change over from bright light to dim. That is why driving at night with oncoming traffic can be challenging for some people with night blindness.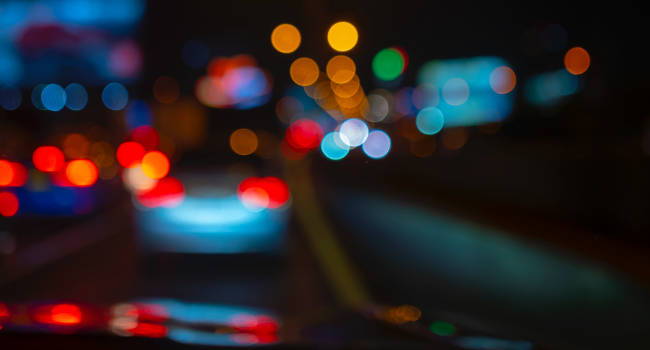 Other Solutions That Might Help To Improve Your Night Driving Vision
If you experience difficulty driving at night, there are other solutions that you can consider to improve your night vision instead of yellow-tinted night driving glasses. Let's check them out below:
Get regular eye checkups with your optometrist and make sure to keep your glasses prescription up to date.

You may ask your ophthalmologist or optometrist about getting an anti-reflective layer on your prescription eyeglasses.

If you have stains, dirt or dust on your glasses, it can intensify glare. Before driving, make sure to wipe your eyeglasses down with a microfibre cloth. If needed, you can also use a glasses cleaning spray to clean your lenses thoroughly. You can read our blog on the

best ways to clean glasses

to find out more!

Ensure the windshield of your car is clean both inside and out because dirt streaks and dust can increase glare.

Replace and change your windshield wipers frequently.

Keep your dashboard lights dim so that you can avoid eye strain while driving at night.

Keep your headlights clean and free of grim or dirt.

Finally, if your vision changes depending on light conditions and you feel that you don't see well at night, make sure to consult an eye doctor.
---