10 Best Glasses for Round Face Shape [UPDATED]
Posted at 10:00am • Updated September 25 2020 • Ray from Kraywoods
---
Sunglasses are a great accessory for any outfit. No matter if you wear sunglasses every day or occasionally as your fashionable summer shades, you want to make sure to choose the right pair for you!
Since there are many styles available in the market, it can sometimes be difficult to determine which sunglasses are best for you. As the taste of sunglasses is subjective, there is no rule of thumb for choosing the perfect pair.
For every face shape, there are certain styles sunglasses that will be best suited for you depending on your face shape. If you don't already know your face shape, you can check our detailed guide: 3 Easy Steps To Determine Your Face Shape, which will allow you to find your face shape in no time!
Although it's easy to choose a pair of frames that you love, matching it with your face shape can sometimes be a challenge. If you have a round face, then this guide is for you! Let's explore what the 10 best sunglasses for round faces.
Certain styles can accentuate some characteristics of your face shape and end up looking more flattering on you than others. These tips will make it easy for you to be confident in your choice as you'll be sure to have an alluring pair of sunglasses that will turn heads wherever you go!
---
How Can You Determine If You Have a Round Face Shape?
Firstly, tie back your hair and look at the mirror.
Secondly, observe which part of your face is the widest. If the cheekbones are the widest part of your face, then most probably you have a round-shaped face.
Thirdly, have a look at the jaw shape of your face. If your chin is round, soft and doesn't have any points or shaped angles, then that is also an indication that you have a round-shaped face too.
Finally, another characteristic of a round-shape is that the length and width of the face are almost equal. Otherwise, you might have a long or oval-shaped face.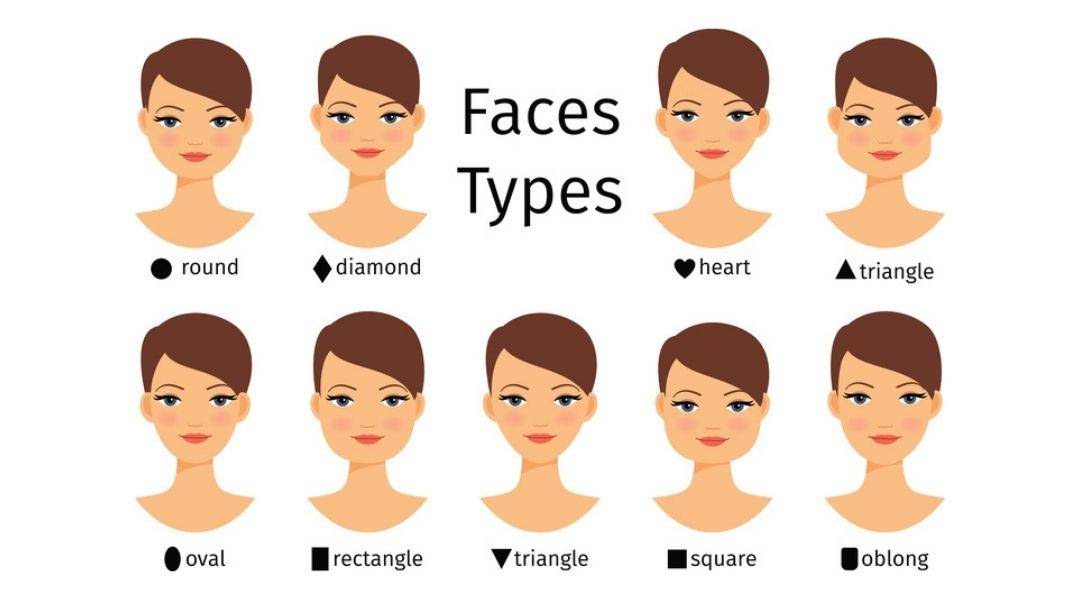 How To Choose Sunglasses Shapes For Round Faces?
When choosing a pair of sunglasses, you want to make sure they fit well and look flattering on you. There are many ways to make sure of that when shopping for a new pair of glasses! Keep the following tips in mind on for your next eyewear purchase:
-If you are in doubt, select frames, that have features and contrast your own. If you have a round facial structure, then blocky, angular glasses suit you the best. Square or rectangular frames add structure to softer features.  
-In case you don't want to amplify to the roundness of your face, then you can avoid small, round or oval glasses. These types of frame will accentuate the roundness of your face and make it look even more rounded.
-Go for bolder colours, thick rims, and bigger sized sunglasses. After drawing the eye of your glasses, you can create the illusion of wider eyes and a more balanced face shape. You can check out our Sunglasses Size Guide to learn more on how to properly size your sunglasses!
-Try the sunglasses in person if you can. Although you may like the pictures of the sunglasses, the thing is you can never know for sure if the sunglasses will be flattering for your face shape or your skin tone or hair colour.
To find out more, you can read our detailed guide right here: How To Choose The Best Sunglasses: The Ultimate Guide 2020
10 Best Sunglasses For Round Faces        
If you have a round face shape, then square sunglasses would be the best option for you. If the frames are wide, then it adds more balance to the soft features, enhances the face, and make a face appear slimmer and longer. Square shaped sunglasses are fashionable and distinctive, and these sunglasses even suitable for completely round and circular faces. We recommend the Oxford square sunglasses for this look!
Browline eyeglasses with perfect semi-rimless frames are another excellent option for male and female round faces. Although these frames don't add many angles, the silhouette is useful since it combines the illusion of length and balance—additionally, these sunglasses slim down the structure of the face. The Tom & Cat bamboo sunglasses would make for a great pair of shades on round faces for this look!
Although hipster sunglasses can not categorized as a specific shape of frames, there are a couple of reasons why they're worth mentioning:
-Firstly, it is ideal to choose from a variety of thick "geek-chic" square frames for a round faces. These types of frames have the structures that can give the effect of a well-defined silhouette.
-Secondly, hipster style glasses are very trending right now, and there are several options and shapes available for this style. You can easily find this style of frames with a pair of optical frames as well as a pair of sunglasses.
We recommend the Ash vintage aviator sunglasses for this look!
Cat-eye sunglasses are one of the most fashionable and flattering eyeglasses shape for round faces. Particularly women like to wear cat-eye frames because these sunglasses have the upswept shape that lifts the face and slims it down. These winged sunglasses can be a good option if you have a round-shaped look, as long as you pick frames with angular lines and stay away from rounder shapes.
The Willow cat-eye bamboo sunglasses are perfect for this look!
Many have questions in their mind that can round-shaped face wear aviator sunglasses? The answer is YES! But not all the styles, the navigator is the best option in this regard, since it will bring a squarer silhouette. The Leo aviator sunglasses are an excellent choice for a round face, particularly for a masculine shape.