How To Choose Sunglasses For Big Heads
Posted at 12:30 am • 27 June 2020 • Chelsea from Kraywoods
---
Determining your face shape and size is essential when it comes to buying sunglasses. If the sunglasses are too big for you, they can always be adjusted and tightened to fit better, whereas the opposite isn't correct. The temples on a frame can't be loosened as much as they can be tightened, therefore if you choose sunglasses that are too small for your head, there is no going back, and you're stuck with an uncomfortable fit as long as you have these glasses on. So if you have a big head, you want to make sure that your chosen sunglasses are the perfect size for a comfortable and flattering fit. When you determine your face shape and size, you will find it easier to choose a better fitting pair of sunglasses that will match your face perfectly and give you a stylish look.
If you have a big face, you might find that you struggle to find the perfect pair of sunglasses in a suitable size that provides a comfortable fit. If the frame's arms are too tight and cause pressure on your temples, it can risk causing discomfort and headaches after a long day wear. Since most sunglasses are made in a standard classic size, and it may be hard to find ones that are made to fit perfectly on a big head. But don't worry, we got you covered with some tips on how to find the right pair of glasses depending on your face width and the size of your head.
---
Step 1: Measure Your Face Width and The Frame Width
Before going to buy sunglasses, you will need to take some simple measurements to understand what frame size you require. Let's check what you will have to measure before buying sunglasses if you have a big head!
Since measuring our face width or the size of our head is not something we do commonly, you might wonder how to go about it. Finding the measurement of your face width is essential to know the ideal size that your sunglasses frames should be to fit well. The easiest way to measure your face width is to take a flexible tape measure, pen, and paper, and stand in front of a mirror. For the best results, make sure to place the tape measure flat against your face as you're taking the measurement. Keep a straight face and measure your forehead at the widest point, meaning from your hairline to hairline, and record the measurement in millimetres. Once you've found out the exact measurement of your face width, you're ready to look into the sunglasses!
If you have an old pair of glasses at home, then measures the temple to temple distance to get the number. But if you don't have any glasses available at home, you can still perform the same measurement at your face. If your measurement is larger than 140mm, you need to be shopping for a wide frame or large glasses for your face.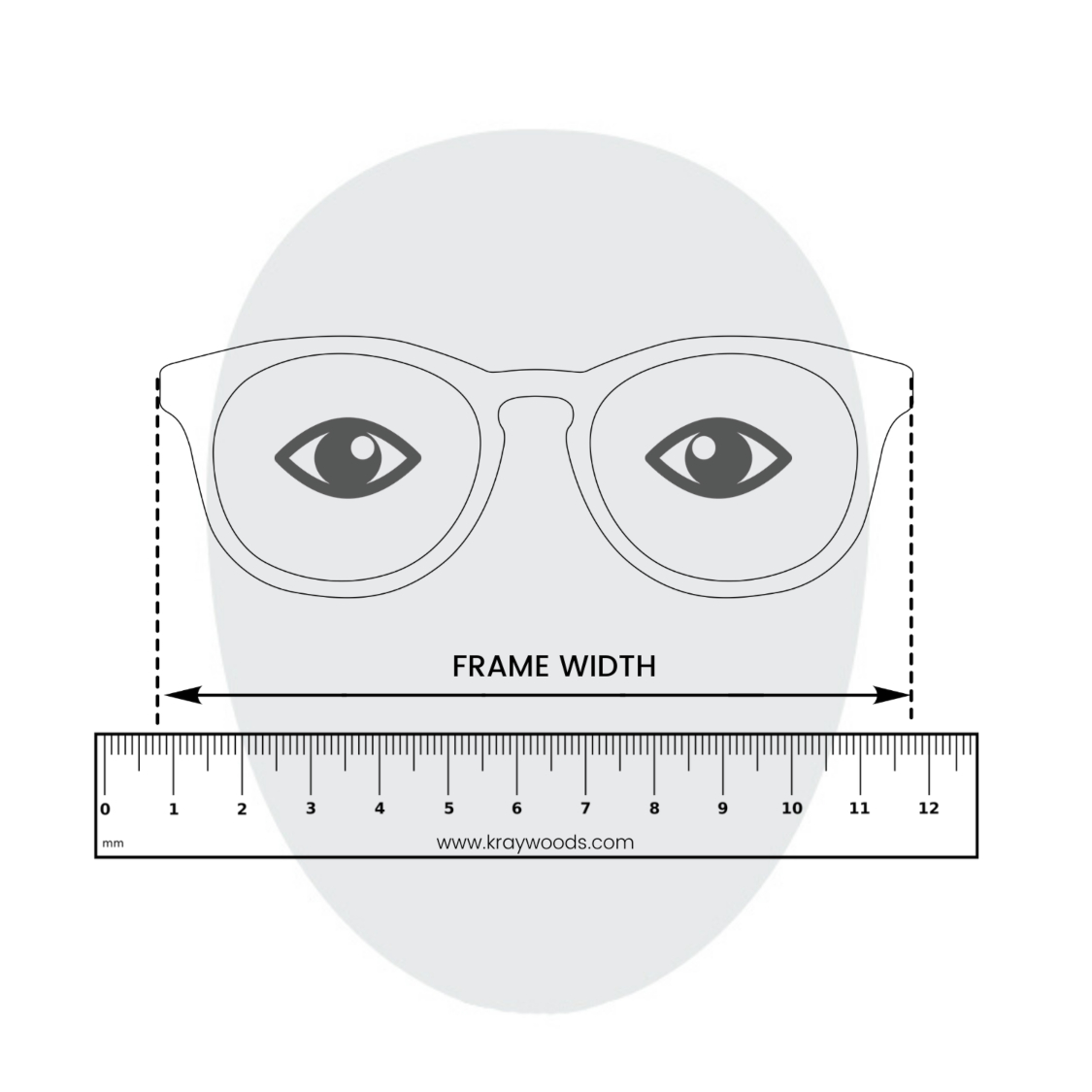 As you may expect, lens width is the horizontal distance between either edge of the lens. The simplest way to find out the best lens width for your sunglasses is by checking an old pair of sunglasses that already fit you comfortably. You will find this measurement inside the temples of the sunglasses, will have three numbers are engraved. These numbers represent the size of your sunglasses. The first number is the lens width (in millimetre). To find out more details on what each of these numbers represent, visit our sunglasses size guide. Generally, the sunglasses that fit your head's width must have wide enough lenses for you. You want your lens width to be just wide enough so that your eyes can be centred behind the lenses of your sunglasses.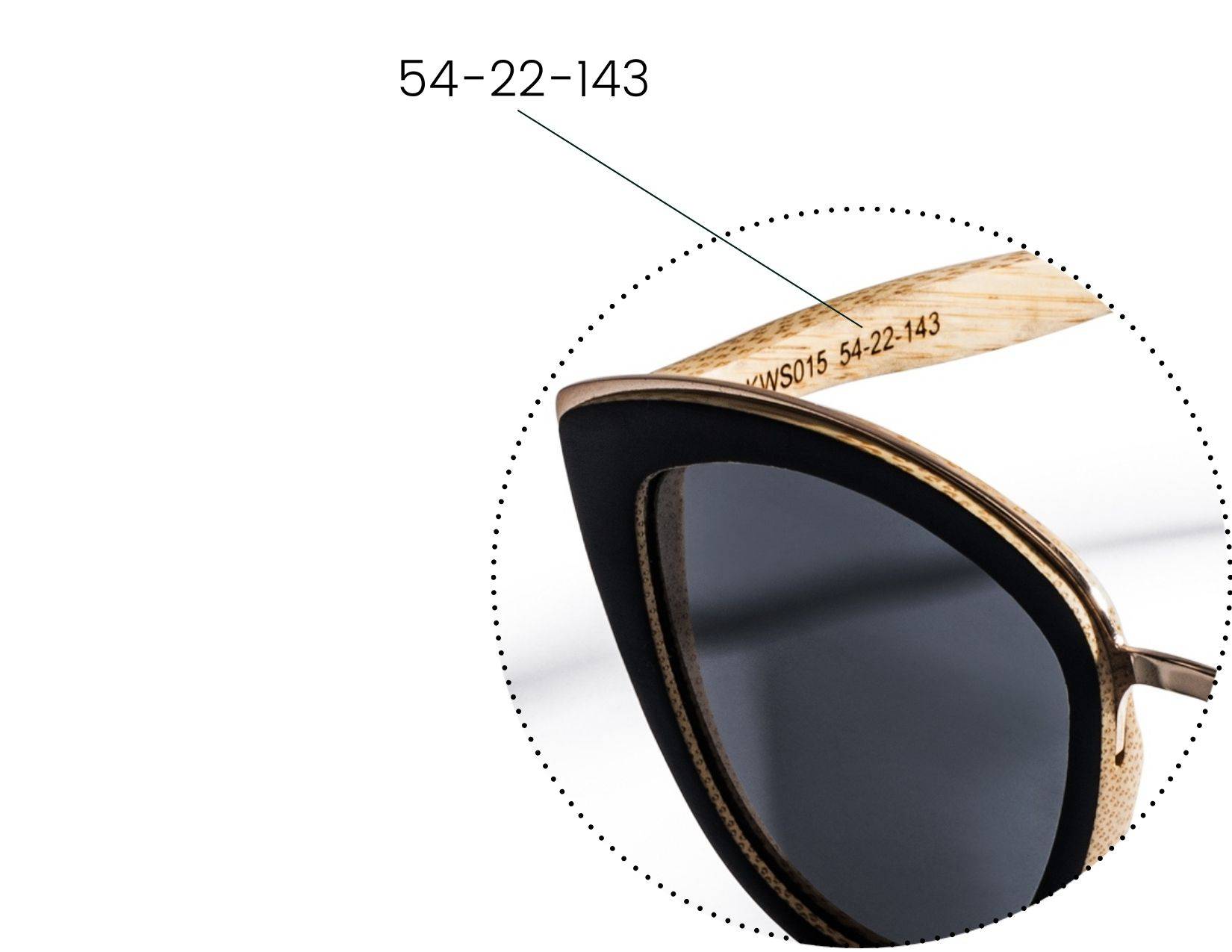 You will have a tight-fitting glass if you choose to buy short temple arms. On the other hand, long temple arms will lead to slide off your face while wearing it. So the question here is, how would you find the temple length? The third number on the arms will give you the measurement in millimetres. In this case, you can use a tape measure or a ruler to get the distance between the back of your ear and the front of your face. That's how you can measure the temple length.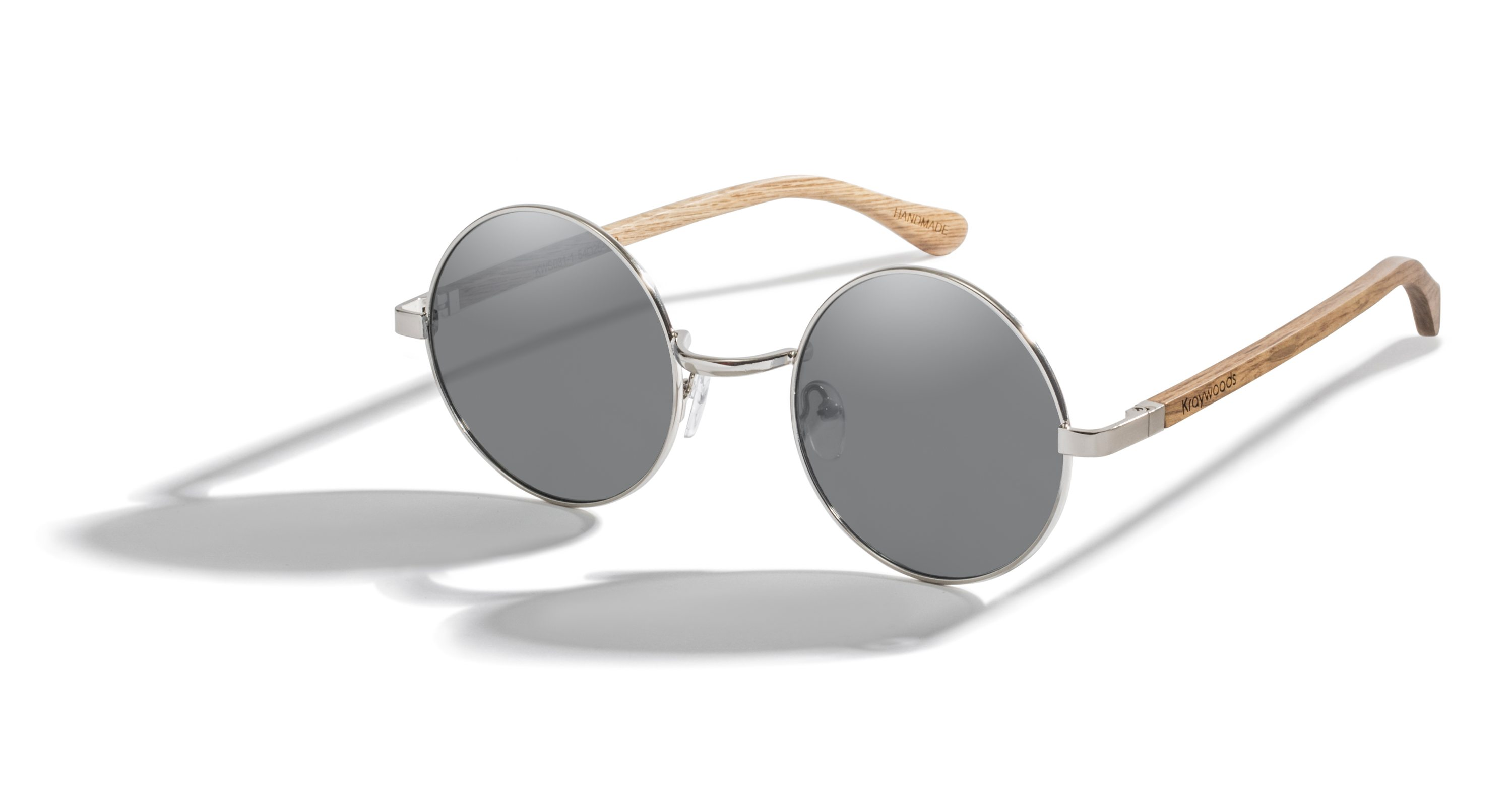 The bridge distance can be defined as the space or gap between the inside of one lens to the other. This is a very important number to get right. Because if you measure it wrong, then the bridge size can make for a very ill fitted sunglasses.
A small bridge might tweak your nose, and it may cause your glasses to sit too high on your face, whereas an oversized bridge will cause the frames to glide down your nose. Once again, the easy way to get this measurement is by checking a pair of sunglasses you already own. The bridge distance is the second number in this regard. The estimation will help you to know at least which glasses you should consider if you don't have any glasses.
Get something flexible like – a twist tie and bend it diagonally the top of your nose. Remove it and use tape or ruler to measure to get the distance between the segments where the bridge or pads will sit. If you don't have a pair of old sunglasses, it would be better to schedule an eye doctor appointment, and s/he will help you get an accurate measurement. The fun will begin when you have the size in hand.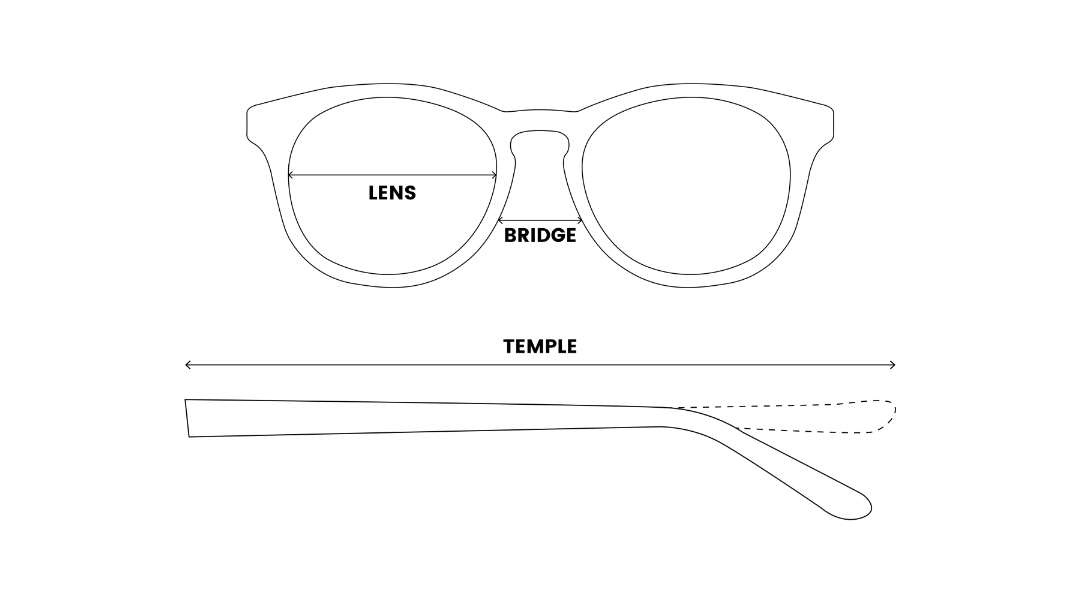 Step 2: Shop For The Perfect Fames
There are many eyeglasses available, but you may not find the big sizes available that you look for. When browsing for eyewear, you have to pay close attention to the size of a person with the big face shape. Since big sunglasses are trending these days, many of the brands have a variety of sunglasses that would be ideal for big heads. We recommend going for a pair of wayfarer wooden sunglasses for men, as these are made wide enough for big heads and add an edge to an ever so classic look. As for women, vintage-inspired big round sunglasses will make for a very fashionable option!
When buying new sunglasses, an optimal fit is extremely important, but it is not the only thing that you need to consider. You're also looking for a pair of sunglasses with a fashionable design that suits your taste and style. Sometimes, you may fall in love with a pair, but you won't really know how they look or fit before trying them on. If you're shopping in a store, don't hesitate to try on as many sunglasses as you like before buying. When you're shopping online, you can't really try on the sunglasses before buying, unless the website has a virtual try-on tool that allows you to have an idea of what the sunglasses will look like on your face. Otherwise, you can refer to the frame measurements indicated for each pair and refer to their size guide and a pair of glasses you already own, as we explained above.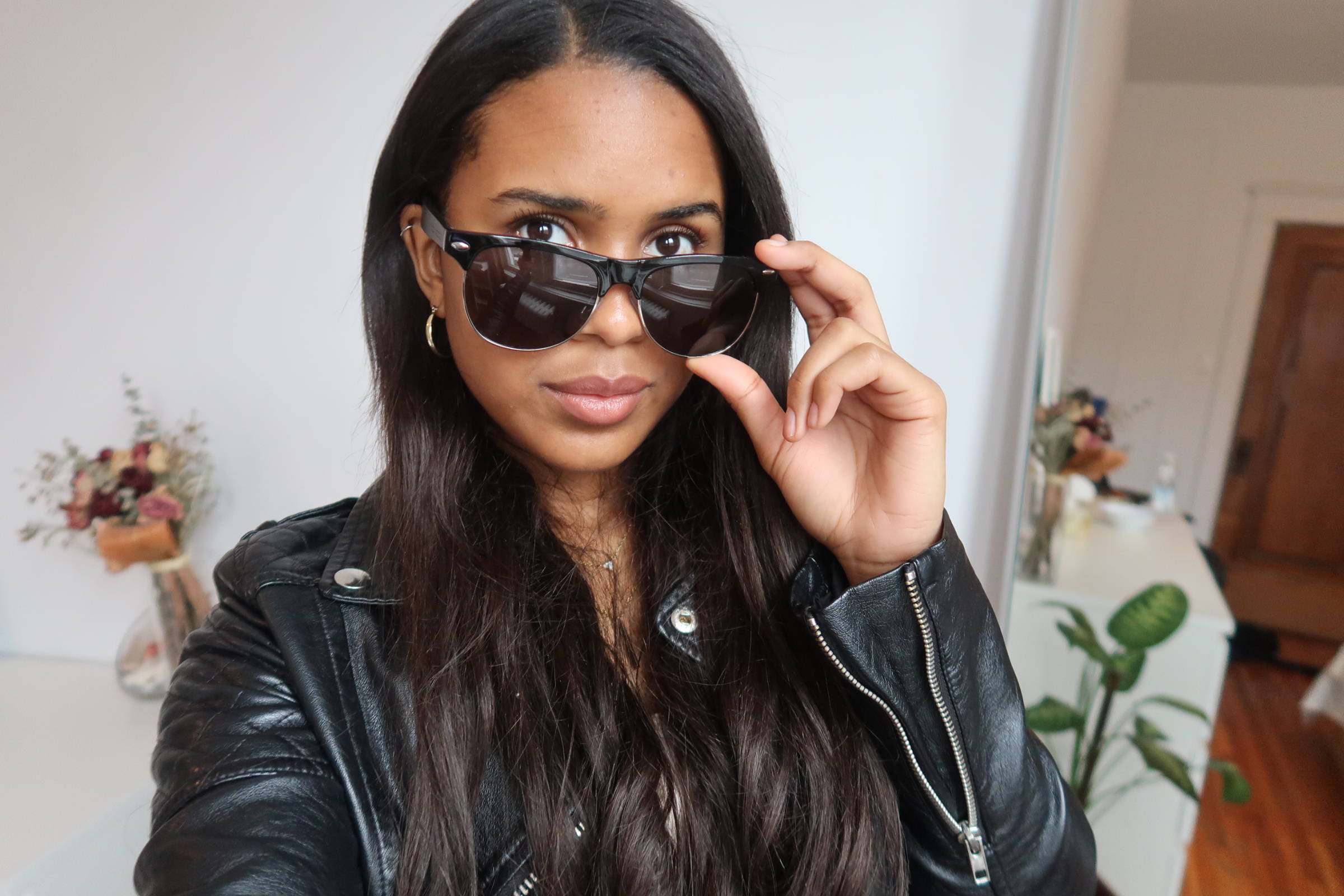 Step 4: Get Your Sunglasses Adjusted
When you eagerly unbox a new pair of sunglasses that you've just purchased, put them on and think, "they don't feel quite right," don't panic. Commonly, sunglasses don't fit perfectly right out of the box, even if they are the right size. They may need a bit of adjusting to get the best fit. This happens because our facial features are unique and never perfectly symmetric, so each pair of glasses needs to get adjusted according to our facial features. If this happens, you can try to make simple adjustments to your sunglasses frames at home or visit your local optical shop and have an optician adjust them.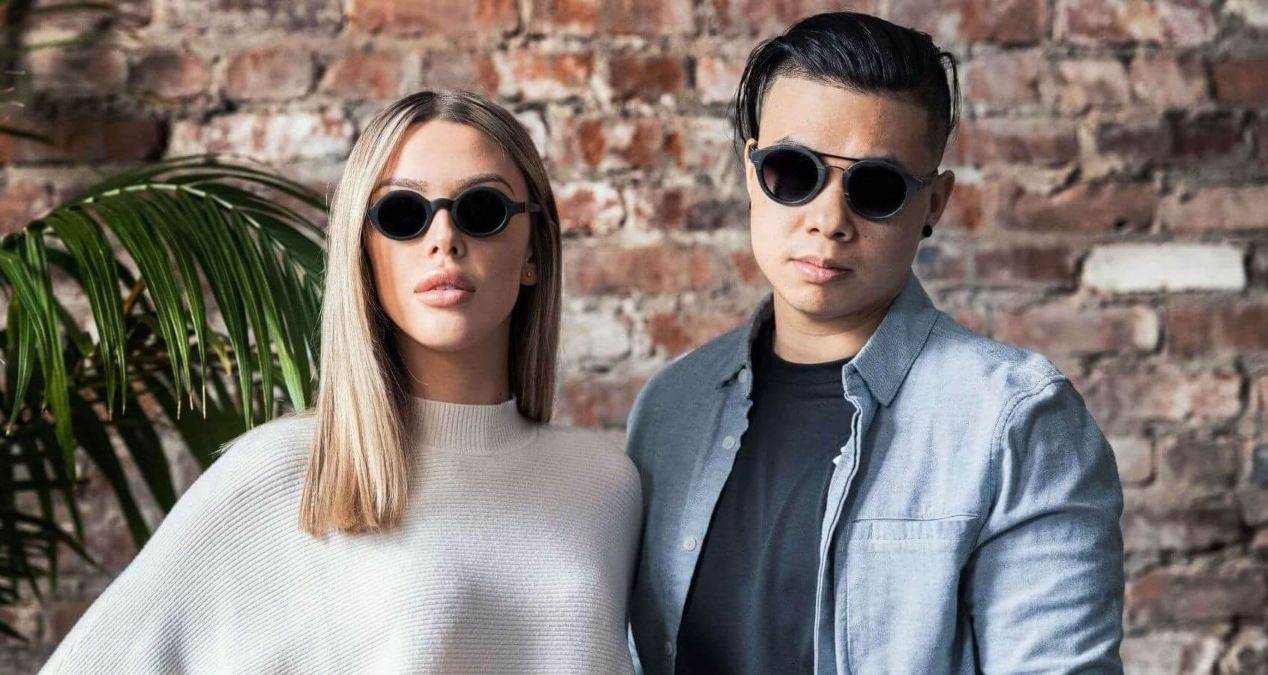 ---
When shopping for a pair of sunglasses, you want to find a pair that you will love to wear and enjoy a comfortable fit. You might find that shopping for sunglasses for big heads requires a bit of extra work. In order to make shopping for your size easier at Kraywoods, we categorized our wooden sunglasses in three sizes: small, classic, and large fit. Our large fit sunglasses are made to fit perfectly on big heads and because you have to wear sunglasses every day, we made sure they're designed wide enough and extremely lightweight for you to feel comfortable while having them on all day long!