How To Keep Glasses From Slipping Off Your Nose?
Posted at 12:00 pm • 23 June 2020 • Chelsea from Kraywoods
---
If you push your glasses repetitively back up on the face, it might be the time to make some adjustments so that they will not slip anymore. There are some quick tips that you can apply to keep your glasses in the right place if you are in a hurry. But for the permanent solution, you have to adjust your frames so that they can fit correctly. And once you fix your frames, your glasses will stay in the right place throughout the day!
However, slipping glasses is the most annoying issue if you are a permanent eyewear user. The design of most glasses frames is not mechanically stable as per engineering perspective. You can still be able to wear your glasses with a combination of material flexibility and friction without them falling off. But again, it won't help to stop the glasses from slipping down your nose. However, several hacks, frame designs, and accessories can help you solve this issue. Let's look into them below!
---
Eyewear bands are mostly used by sports and outdoor men, and they can be a great option to help you secure your glasses. These types of bands will not only help you to keep your glasses secure from slipping, but they will also help ensure the safety of your glasses. They're great for eyeglasses, reading glasses and wooden sunglasses to keep your eyewear in the right place everywhere you go. They're very comfortable, and you can use it comfortably. Eyewear bands are often designed with comfort in mind, so they are made with an adjustable length to fit your head and neck and are very easy to use and adjust. The only shortcoming is when you are not doing sports, they might seem out of place; otherwise they're a great option to keep your glasses secure and prevent them from falling off or slipping!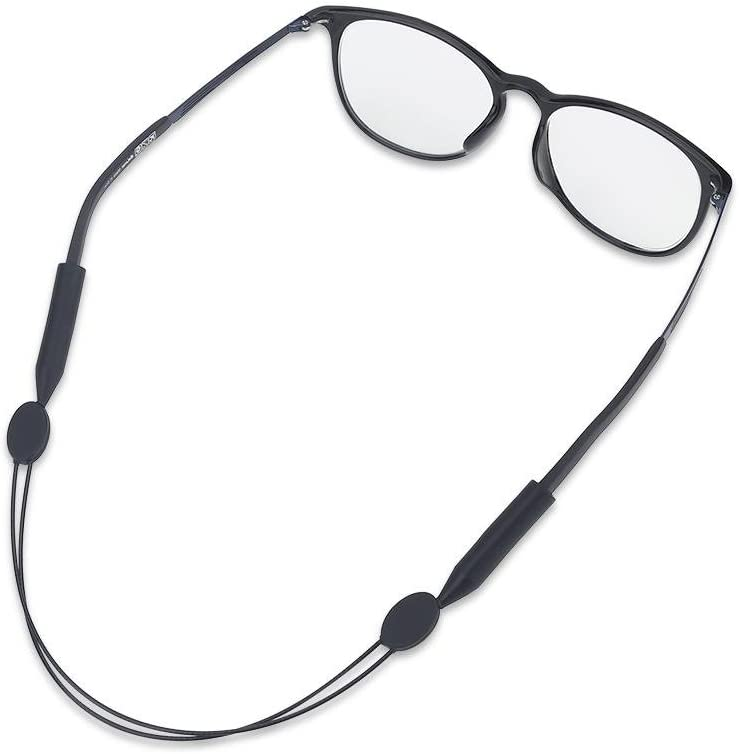 Getting your glasses tightened by the optician at your local optical shop will help to stop them from slipping or sliding down your nose. In most cases, this will work, but after a specific time, sometimes after a few months, the glasses tend to loose their grip and start to slide off again. Keep in mind that soreness might also occur if your glasses are too tight on the nose, the temples or behind the ears, and as a result, you might have to go back to the optician to loosen them up again. Therefore, tightening your glasses can be a good option, but maybe not the most convenient as it's a temporary solution to the issue, and you may risk having to return to the optician every few months for more adjustments. You can read our blog on how to adjust your glasses at home to find out more! If you want to find out how to adjust your glasses at home,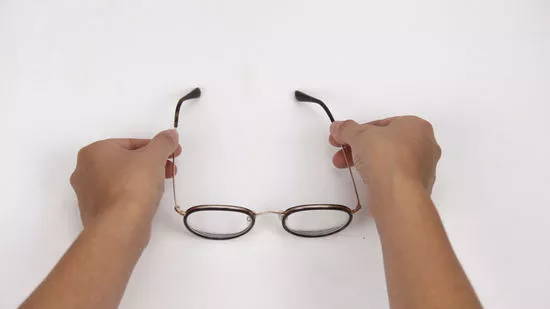 Usually, a circulated hack to prevent glasses from slipping is to apply eye shadow primer on your nose bridge where the nose pads come in touch. This is quite identical to sticking a nose pad rubber on your nose pad of your glasses, but this time instead, you need to apply the added friction to the nose bridge. It does not affect how your glasses are sitting on the bridge of your nose, unlike sticking on rubber nose pads. However, this hack is only a temporary solution and needs to be done on the daily in order to prevent your glasses from slipping off your nose.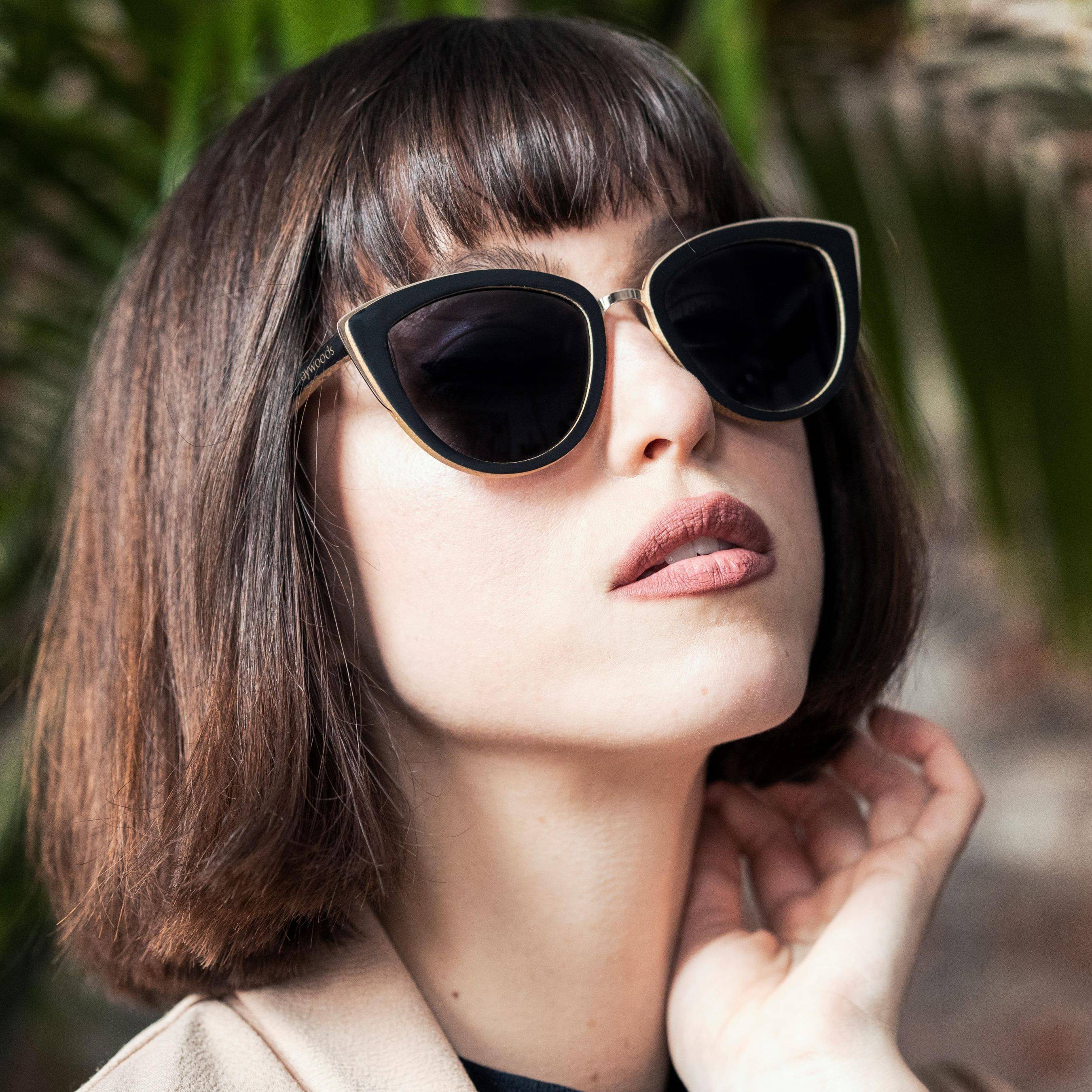 Stick on a pair of rubber pieces on the glasses nose pads or choosing a pair of glasses with rubberized nose pads will make you or the user of glasses feel the support from them. The additional resistance on the nose pad will surely provide more support. However, the support lessens quickly when the users bend their head down like – looking down on the phone or doing push up. For stick-on nose pad, the inexpensive types often drop off after a few days, whereas better quality glasses may stay on for a few months. Some might also feel that it is not comfortable with the stick-on nose pad rubber because of the added thickness.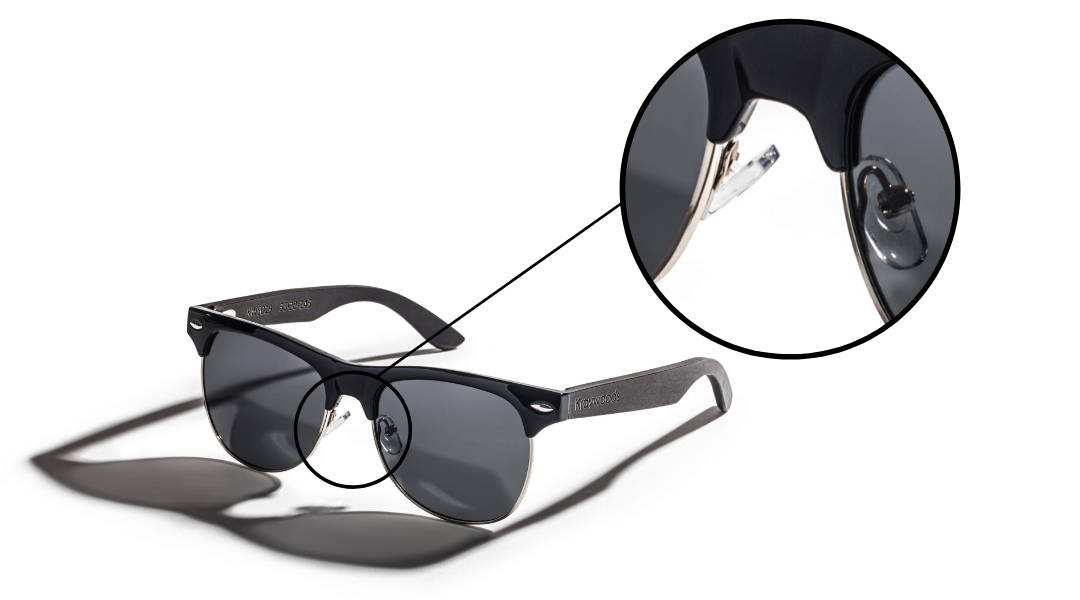 You can apply a wax coating to prevent your glasses from slipping. You can do it by using the wax on your nose pad area and also on the temple where the glasses come into contact with the skin. In general, it works fine and also nearly invisible. It needs to be reapplied periodically, and that's the most apparent disadvantage of it. Keep in mind that you will have to reapply the wax regularly if you have oily skin and make sure to wash your glasses with soap each night.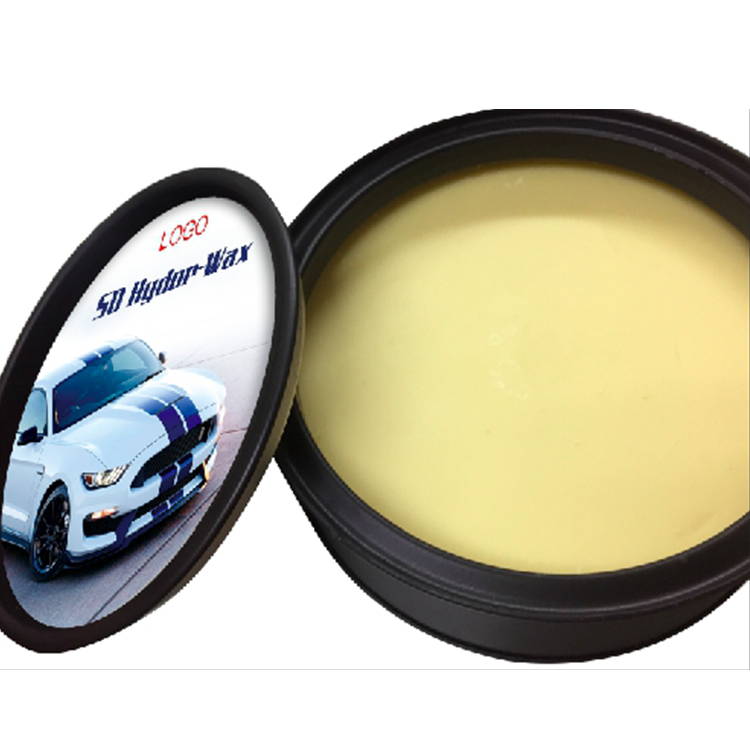 6. Friction Sleeve, Socks, and Heat Shrink Tube
The tips of the glasses temples are the main part that helps in preventing glasses from slipping. The glasses will never slip if the tip of your glasses is secure. Friction sleeves, shrink tubes, and socks work by increasing the resistance of the glasses temple. They are usually non-apparent and are useful in holding the glasses in place and preventing them from slipping off. Keep in mind that these hacks depend purely on friction, therefore they are sometimes insufficient if your glasses are equipped with a heavy lens.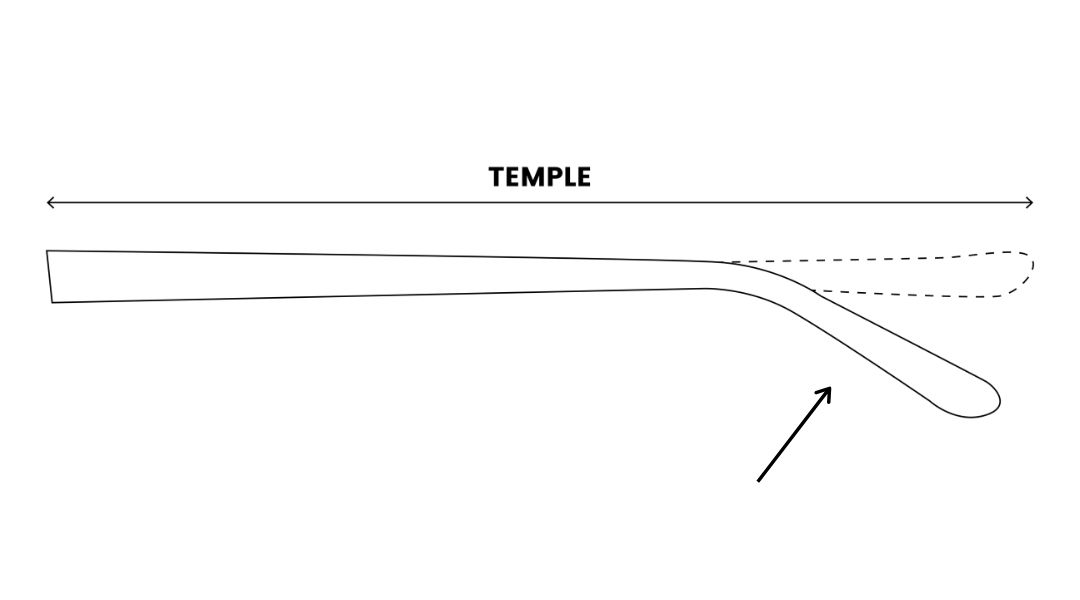 7. Rubber Bands and Hair Ties
Hair ties and rubber band on the temple tip is another typical hack to prevent your glasses from slipping off. You can tie one around the temple tip behind your wear, and it will provide both slight mechanical support and friction to prevent your glasses from slipping or moving around. This is a low-cost method, but the disadvantage is that it might be difficult to adjust the position if the fit doesn't feel right.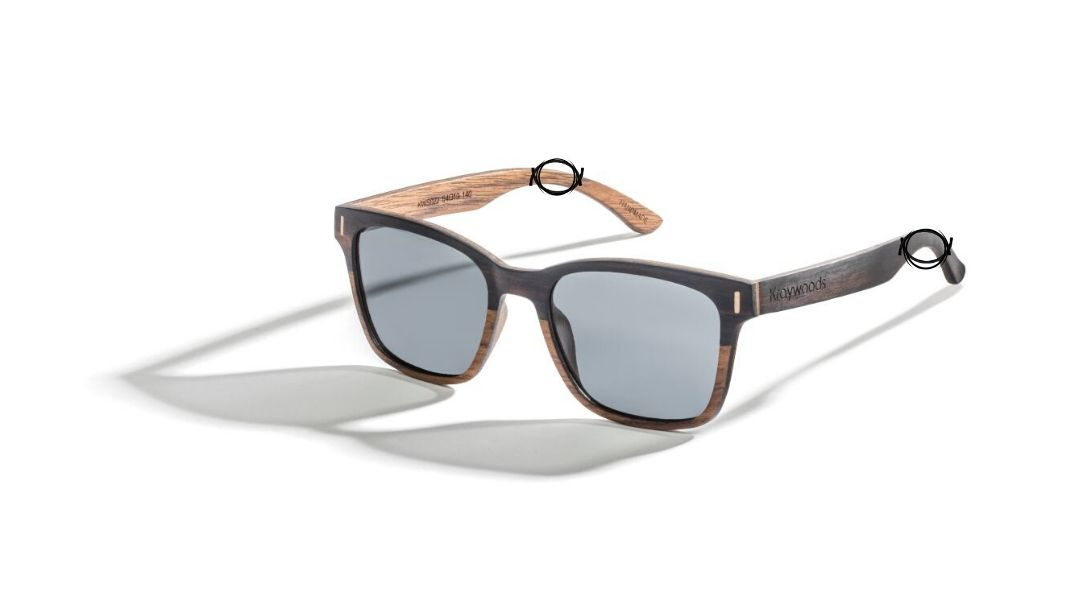 The temple ear hook is a more specialized eyewear accessory that can provide mechanical support behind the ear. These appendages are slipped onto your glass temple like the glasses are being supported from the back of your ears. This is a very effective method that you can apply to prevent glasses from slipping, but the downside is generally visible. When you take off the lenses, you need to lift the temple higher so that the ear hook could clear the ears' crest. The cheaper design might cause discomfort to the back of your ears because of the pressure.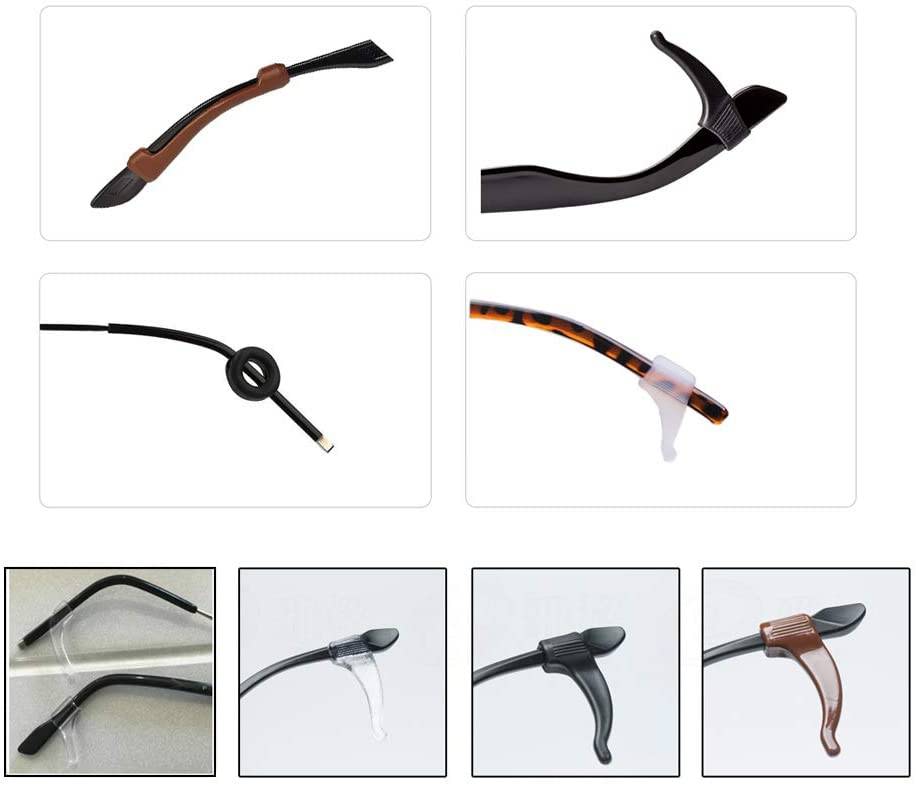 The best solutions to preventing eyeglasses from slipping are based on the design of your frames. The cable temple feature will give you a curved temple tip with the structure to grip the back of your ears. They are just as handy as the ear hooks and less visible as well. Similar to a conventional ear hook design, you may experience some discomfort at the back of your ears with cable hooks, especially after a long day of having your glasses on. In order to prevent that from happening, make sure they're not too tight and well adjusted to follow the natural curve of your ears.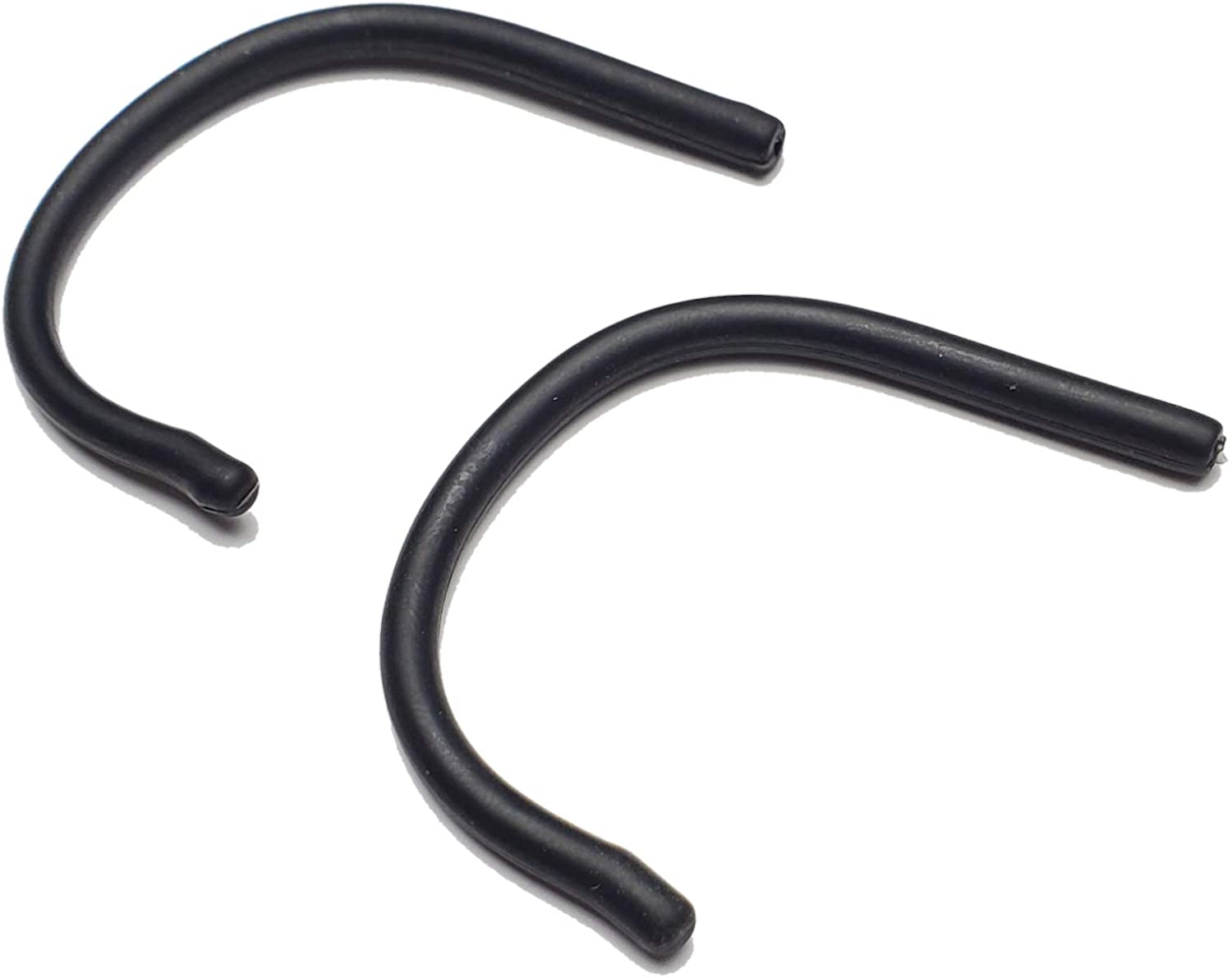 Most eyewear is designed and structured very similarly when it comes to the temples and the tips behind the ears. When the temple tips of your glasses are made from acetate, they can easily be heated and adjusted for an optimal and comfortable fit. If this is not enough to hold your glasses in place, the added anchor tips provides a soft, high friction constant elastomer tip that uses both resistance and mechanical support to prevent glasses from slipping. There is a cushion loop where the temple tip of the glasses touches the back of your ears for comfort. Among all the hacks of the anti-slip solution of glasses, the anchor tip is the most effective.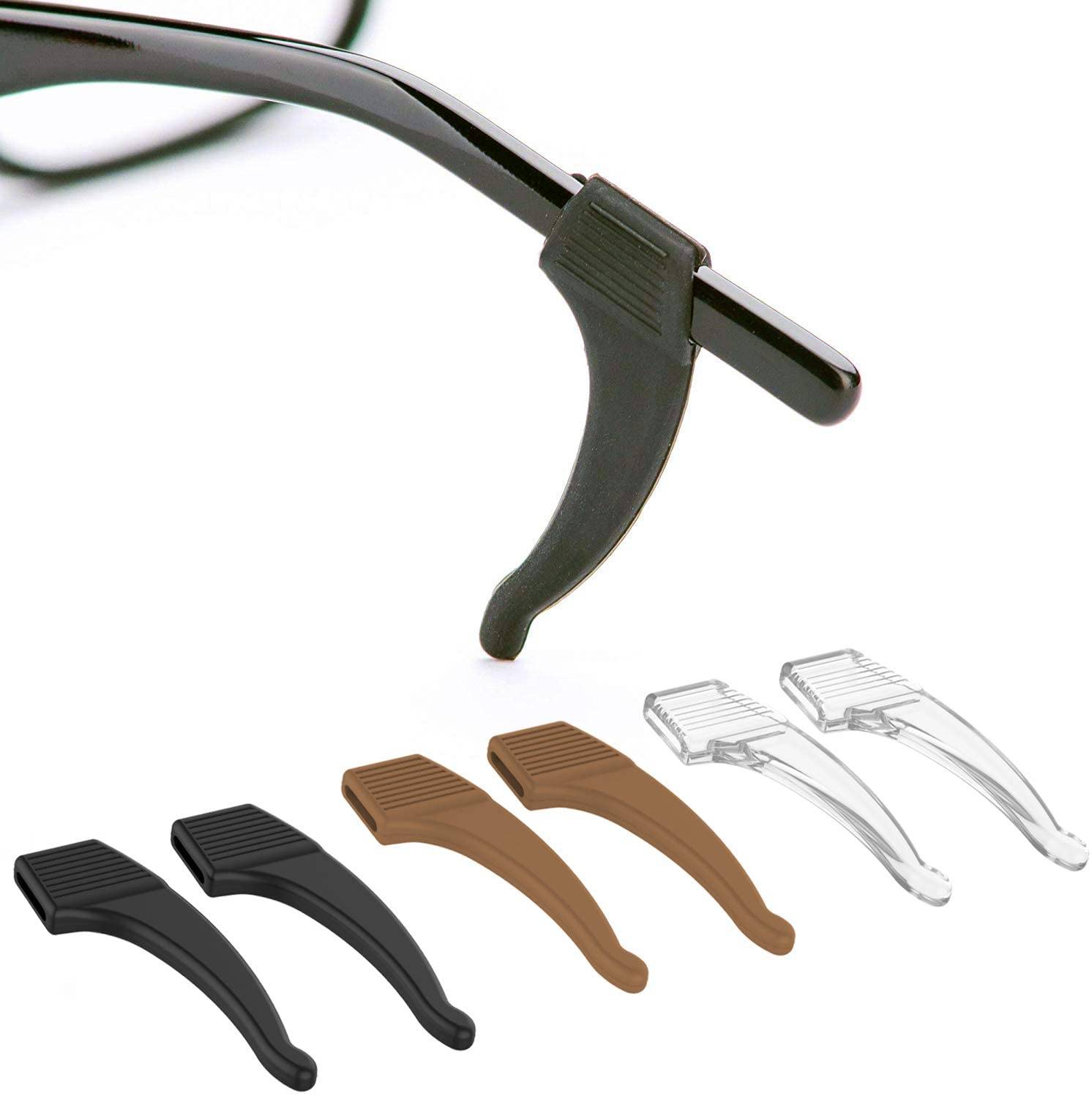 ---
Watch Below: Silicone Anti Slip Glasses Ear Hooks