All You Need to Know About Zebrawood
Posted at 1:30 pm • 19 May 2020 • Ray from Kraywoods
---
Zebrawood, also known as Zebrano, is a type of wood derived from several tree species, it is characterized by dark brown to black stripes that are reminiscent of an African zebra. The name was initially applied to the wood originating from the Astronium Graveolens tree species, a large tree native to Central America. The primary and most common source of Zebrawood was Microberlinia Brazzavillensis in the 20th century, which is also called Zebrano, and this is a tree native to Central Africa. Other sources are African Brachystegia Spiciformis, Brazilian Astronium fraxinifolium, Pacific Guettarda Speciosa, and Asian Pistacia Integerrima.
---
A Brief History of Zebrawood
Zebrawood has introduced when the British custom returns for 1773. During that time, 180 pieces of Zebrawood were imported from the Mosquito Coast, a British colony during that period. Now those places are the Republic of Honduras and Nicaragua. In Edward Long's book History of Jamaica, he mentions: "the species of zebra wood present esteem among the cabinet-makers, it is brought to Jamaica from the Mosquito shore; it is of a most lovely tint, and richly veined". Afterward, The Mosquito Coast exported Zebrawood regularly until the consequent expulsion of British settlers from this portion of the Viceroyalty of New Spain and The Convention of London. It is also known as the Anglo-Spanish Convention.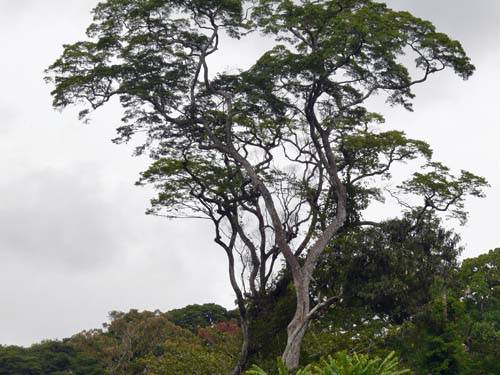 As we mentioned, Zebrawood is an exotic wood that grows mainly in the central part of West Africa. More precisely, it grows in the tropical rainforest of Cameroon, Congo, and Gabon. Zebrawood grows so fast, and they usually grow in pure stands. Often it is found growing along the riverside and streams in inland rainforests as well as coastal areas. Because of the endangered status of Zebrawood, now it is hard to find them. Although in some parts of the world, reforesting is taking place, but the harvesting of Zebrawood is still in progress.
Characteristics of Zebrawood
Zebrawood consists of attractive zebra-like appearances. It has thin blinking dark and light stripes. On a cream to golden yellow background, the color, the color ranges typically from black or dark brown stripes. It is a comparatively weighty wood, averaging around 48 lbs/cu. Ft. It has a temperately coarse texture with open apertures, and a wavy to interlocked grain shape. Zebrawood is highly rated wood for hardiness, stiffness, crushing strength, and density characteristics. Zebrawood is not considered as one of the most durable woods, due to its low resistance to insects. Let's check some other attributes at a glance:
Zebrawood is a cream or light brown color with dark blackish brown lines vaguely approaching a zebra's stripes. The stripes might be either wavy and chaotic or rather uniform. And this depends on whether the wood is flatsawn or quartersawn.
Zebrawood has a reasonably coarse surface and open pores. The grain is typically wavy or interlocked.
Zebrawood is durable and resistant for long time use.
It might be hard to plane or surface the wood because of the prevalence of interlocking grain. Tearout is universal, and also this wood glues and finishes well. However, a transparent pore filler might be needed for the large open pores, which are apparent on both light and dark surfaces.
The Zebrawood is known to have an unpleasant and characteristic smell when being worked.
Zebrawood has been regarded as sensitizer although, although severe reactions are quite unusual. Typically some common reactions might include - eye and skin irritation. In this regard, you can take several safety measures. Like you can use – dust mask, respirator, air filter, power respirator, air exhaust, etc. Keep in mind; these safety measures depend on which tools you use and also the type of work you will be doing with the woods.
Compared to other general woods, Zebrawood is more pricy but not as expensive as different types of exotic woods, like – Rosewood or Ebony.
Zebrawood is not listed in the CITES Adjuncts. Still, as per IUCN (International Union for Conservation of Nature), this wood is vulnerable because of the population reduction of 20 percent in the past three generations, affected by a decline in its natural range. The other tree species also listed as critically endangered, like - Microberlinia Bisulcata.
Zebrawood is commonly quarter sawn and used as coating or layer. This wood has some other uses too, like – furniture, handles, boatbuilding, skis, etc. Zebrawood is also known as Zebrano. And also, this wood is stiff and robust, along with high density. But for the bold and unique striping, this wood is used frequently.
Zebrawood's blinking dark and light stripes produce alternating soft and hard material. The variable density and structure might create some woodworking problems when machining. Normally with hand tools and power machines, it saws easy. But because of the tearing, making the wood plane might become an issue, particularly with interlocked grain patterns. It turns well on a lathe into a smooth and well finishes if the tools are sharp. Zebrawood is a very decorative wood, and it can be used frequently for carvings. In addition to these, it holds fastenings well. But pre-drilled holes are needed. Sanding is not an issue, and Zebrawood accepts most glue types readily. Before any stain or finish work, paste wood filler needs to use to fill the open pores. Zebrawood can take finishes well and can be polished to a high shine, but it is recommended not to use paint.
Zebrawood is a beautiful and interesting wood that you can use for various purposes. It is an appealing wood that is often is used for contrast with other types of woods. The uses of Zebrawood vary widely from beautiful furniture, cabinets, millwork, furniture trim, paneling, plus guitars and other different string instruments. You can also use zebrawoods for knife handles, skis, platters, stocks for handguns, and woodenware. Because of the unique appearance of Zebrawood, veneers, cross bandings, and inlays for marquetry are desirable. You can also use the zebrawoods to make different items, like bowls, fancy pens, and novelties. In our case, we love to use Zebrawood in sunglasses. This dramatic-looking wood that combines light and dark zebra-like striped makes for alluring Zebrawood sunglasses. When Zebrawood is used for the temples of wooden sunglasses, it creates an appealing contrast in the sunglasses and adds an exceptionally beautiful touch to the overall look.
---
Watch Below: Making a Zebrawood and Walnut Box