6 Reasons Why Bamboo Sunglasses Are More than Just a Trend [UPDATED 2020]
UPDATED at 2:00 pm • Aug 07 2020 • Chelsea from Kraywoods
---
You might have been noticing more and more people around wearing bamboo sunglasses. Bamboo sunglasses have been a hot trend for a while now, but are they merely just a passing trend, or are they here to stay?
If you've already tried a pair of bamboo sunglasses for yourself, you'll definitely understand what the hype is all about. Bamboo is a material that's becoming more popular in the eyewear world and for so many good reasons. Let's see why bamboo sunglasses are a trend that's here to stay, and why you should get on that train and get yourself a pair if you haven't already!
---
1. They Look Awesome & Unique
Whether you're going for a classic or casual look, bamboo sunglasses are a stylish and versatile accessory that can enhance any look! Bamboo is naturally very appealing, known for its distinctive pale colour and fine uniform texture. Every piece of bamboo wood has it's own distinct pattern and grain, making each pair of bamboo sunglasses unique. No two trees are similar. Each has its own distinctive story, look and charm. A story that has been deep-seated within its bark and timber. Every pair from the Kraywoods wooden sunglasses collection is as unique as the trees and plants they come from.
2. They're Incredibly Comfortable
Bamboo is naturally very lightweight, more than any other type of wood. With an extremely fine and smooth texture, bamboo feels amazing to the touch. With all these properties, bamboo sunglasses offer an unbeatable comfort conventional metal and plastic, and even other types of wood.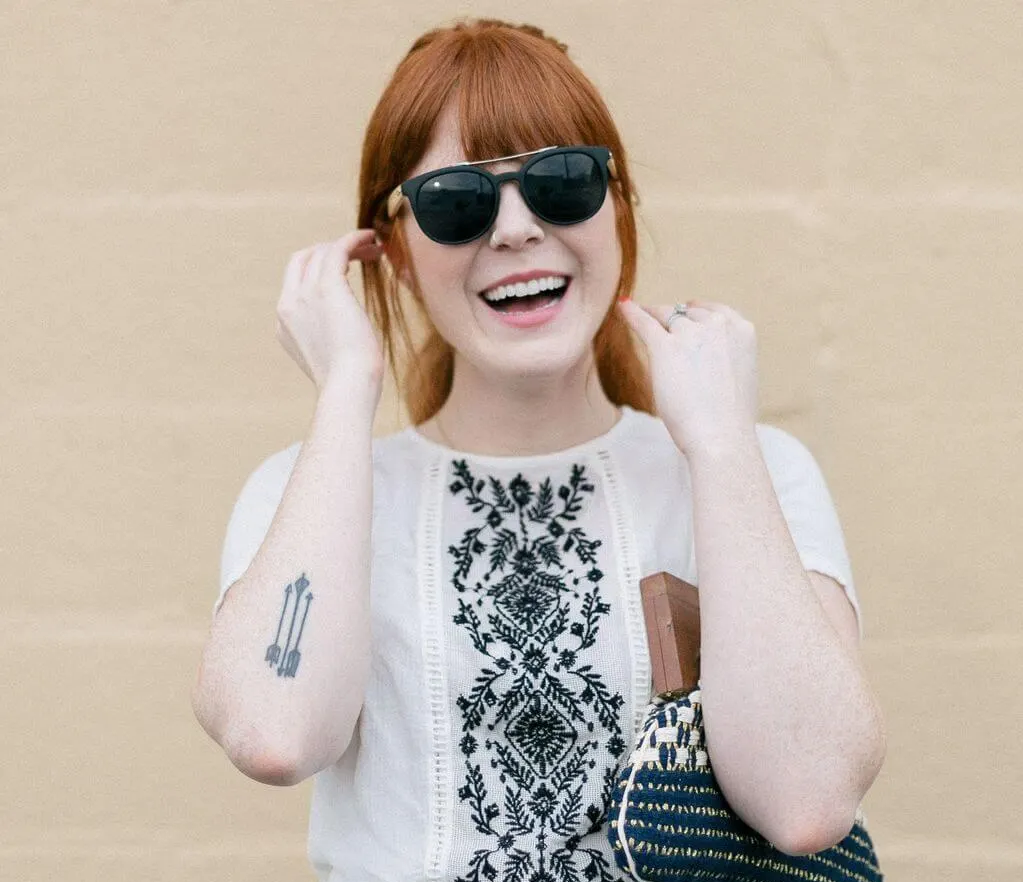 3. They Come in All Designs
Bamboo is a versatile material used for many different purposes such as construction, furniture, home accessories, etc. When it comes to eyewear, Bamboo can be easily manipulated and handcrafted into any shape and design. It also reacts beautifully to finishes, making for a variety of charming colours and designs when it comes to eyewear frames.
You can choose your pair of wooden sunglasses according to your colour preferences and choose which will make your wooden sunglasses truly one-of-a-kind. Several wooden sunglasses are available in different shapes and styles, like - Browline, Cat-eye, Aviators, Wayfarers, Rectangular D frames, Round, Shield, etc. so you can have whatever style you like in wood.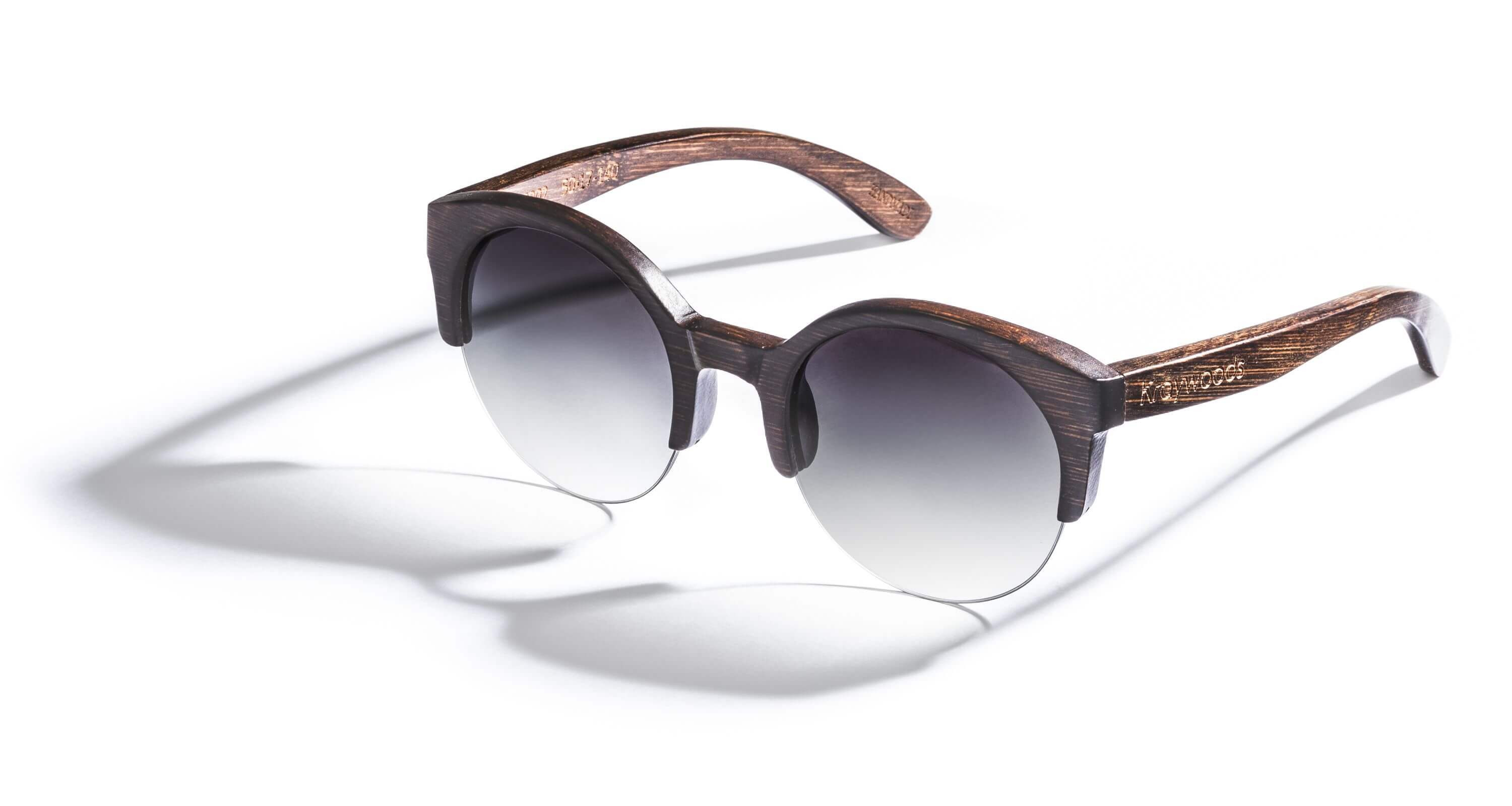 4. They're Eco-Friendly & Sustainable
Most acetate and plastic materials are made from crude oil. Although these materials are sometimes required in eyewear, it doesn't mean that we can't minimize their use. For wooden sunglasses, natural woods are used to make the whole frame or, at least, the temples of the frame. These woods are sustainably sourced and handcrafted piece by piece. Many companies also use recycled plastic in acetate when making their sunglasses, along with the natural wood. Wood sunglasses are available with full wood or half wood frames and can be made from various wood types, including Bamboo, Walnut, Zebrawood, Ebony and many more.
Bamboo is one of the most unique and fastest-growing plants. It is considered as one of the most eco-friendly resources on the planet. Made from natural vegetation, it's a highly renewable resource that can grow to maturity in as little as three to five years. When it comes to materials used to make your sunglasses, you can't get more sustainable than that!
Higher demand for more sustainable lifestyles means that natural and eco-friendly materials are essential, even in the eyewear world. Considering the sustainability of bamboo sunglasses, it's the best choice for eco-conscious consumers looking for sustainable and eco-friendly alternatives to standard plastic sunglasses. Additionally, most wooden sunglasses brands also offer sustainable and environmentally friendly packaging when purchasing a pair of bamboo sunglasses. You can read more about sustainable fashion and why it matters on our blog!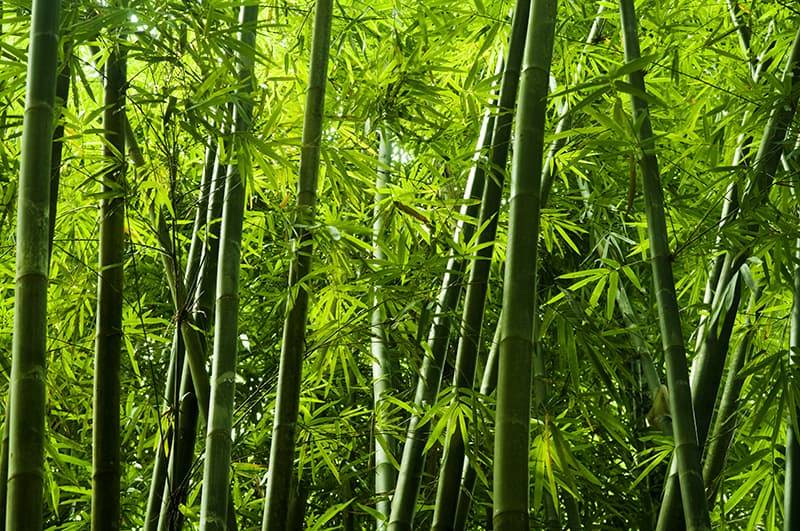 5. They're Extremely Durable
Although Bamboo is mainly popular for its aesthetic properties, it is also very prized for its mechanical properties. Bamboo possesses some of the best stiffness/strength characteristics and strength-to-weight ratios of any other wood material on the planet. When it comes to eyewear, this makes bamboo sunglasses more resistant and durable than any other type of sunglasses!
There is no doubt that durability is the most significant selling point of all-natural bamboo sunglasses. Wooden sunglasses are rough and tough from the trees when they came from. Better yet, wooden sunglasses are made from the most excellent quality of exclusive woods to confirm superior quality, durability, and strength.
6. They're Elegant and Warm
Wood can turn a standard pair of sunglasses into a special and unique pair. Without being extravagant, bamboo sunglasses will take you well into a fresh and fashion-forward look.
Why do people opt for wooden sunglasses? At the same time, not all the materials can satisfy so many different styles and tastes. Is wood masculine and hard? Yes, but without a doubt, they are also elegant and warm at the same time. Do bamboo sunglasses fit well on both men and women? Yes, absolutely. Wood is beautiful and versatile.
The natural aspect of wood tones and the wood grain goes on pretty much anyone and with any style. Rather than glossy coloured plastic, wood tones are neutral and incline to match your look rather than the deviate attention. Additionally, the natural tones of wood complement every complexion and hair colour, so there's no way you're going wrong with a pair of bamboo sunglasses!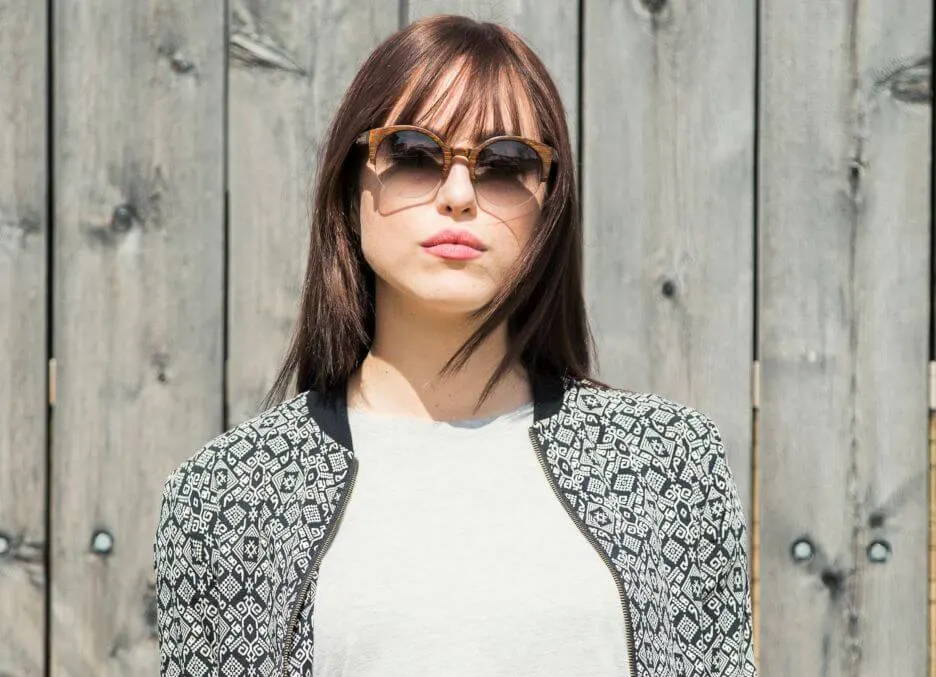 ---
With all these amazing benefits, it's no wonder that bamboo sunglasses are becoming more and more in demand and will continue to be. With people becoming more environmentally conscious and the wide choice of products and brands to choose from, the eyewear and fashion industry is fast-changing and evolving. The use of innovative and eco-friendly materials is on the rise, and bamboo has now become a staple material for eyewear! To find out more, you can read our blog: Everything You Need To Know About Wooden Sunglasses For Men and Women
If you haven't already purchased a pair of bamboo sunglasses for yourself, don't miss out!