Why is Ebony Tree Called a Million Dollar Tree? Know the Facts!
Posted at 3:00 • 11 March 2020 • Chelsea from Kraywoods
---
It's for good reason that the Ebony tree is called a million dollar tree. Ebony wood comes from Ebony trees. One of the most expensive woods in the world, it's valued for its rich black colour and aesthetic appeal. Its rich texture, wax, and high density are ideal for the production of musical instruments and beautiful furniture. It's also used for combs, needles, cups, charcoal, knife handlers, and even wood sunglasses and watches. Due to the high value of black wood, many Ebony trees are now endangered.
Ebony wood is one of the most valuable and expensive woods in the world. It's popular for its smooth and delicate texture and deep black shade. Ebony Wood comes from the Diospyros genus tree species. Black ebony wood is considered lumber from the Diospyros genus tree species. Traditionally, African ebony is the most used species for its creamy, dense and heavy consistency and dark black heartwood. There are other tree species from which ebony wood comes from such as Ceylon Ebony found in Sri Lanka and southern India, Gaboon Ebony found in Western Africa and Makassar Ebony found in Indonesia. Mun Ebony found in Asia, native to Laos and Vietnam, is one of the world's most massive tree. It has a beautiful natural shine and is highly durable, boasting resistance to termites and other wood-boring insects. Specialized tools require working with this hard, dense ebony wood. High in natural oil content, ebony wood responds beautifully to finishes and can result in a very high natural shine, making it highly prized for luxurious furniture and ornaments over the centuries.
---
Sunglasses Featured in This Blog
Ebony was very popular in ancient Egypt, used for ornamental purposes and in royal tombs. It was also prized for beautiful carved cabinetry in the late 16th century. The ancient kings of India also made popular use of ebony wood for wands, image frames and drinking cups. The most prized ebony wood is hefty and almost black.
Until this day, Ebony wood is used for all kinds craftwork and ornamental items such as sculptures, crosses, figurines and chess pieces; musical instrument parts such as piano keys and guitar picks; accessories such as eyewear frames, watches and rings; home furniture and décor such as furniture, frames and cabinets, decorative bowls, vanes, and inlays. Also, for medical purposes, African ebony wood is often harvested by locals for its anti-fungal and anti-inflammatory properties.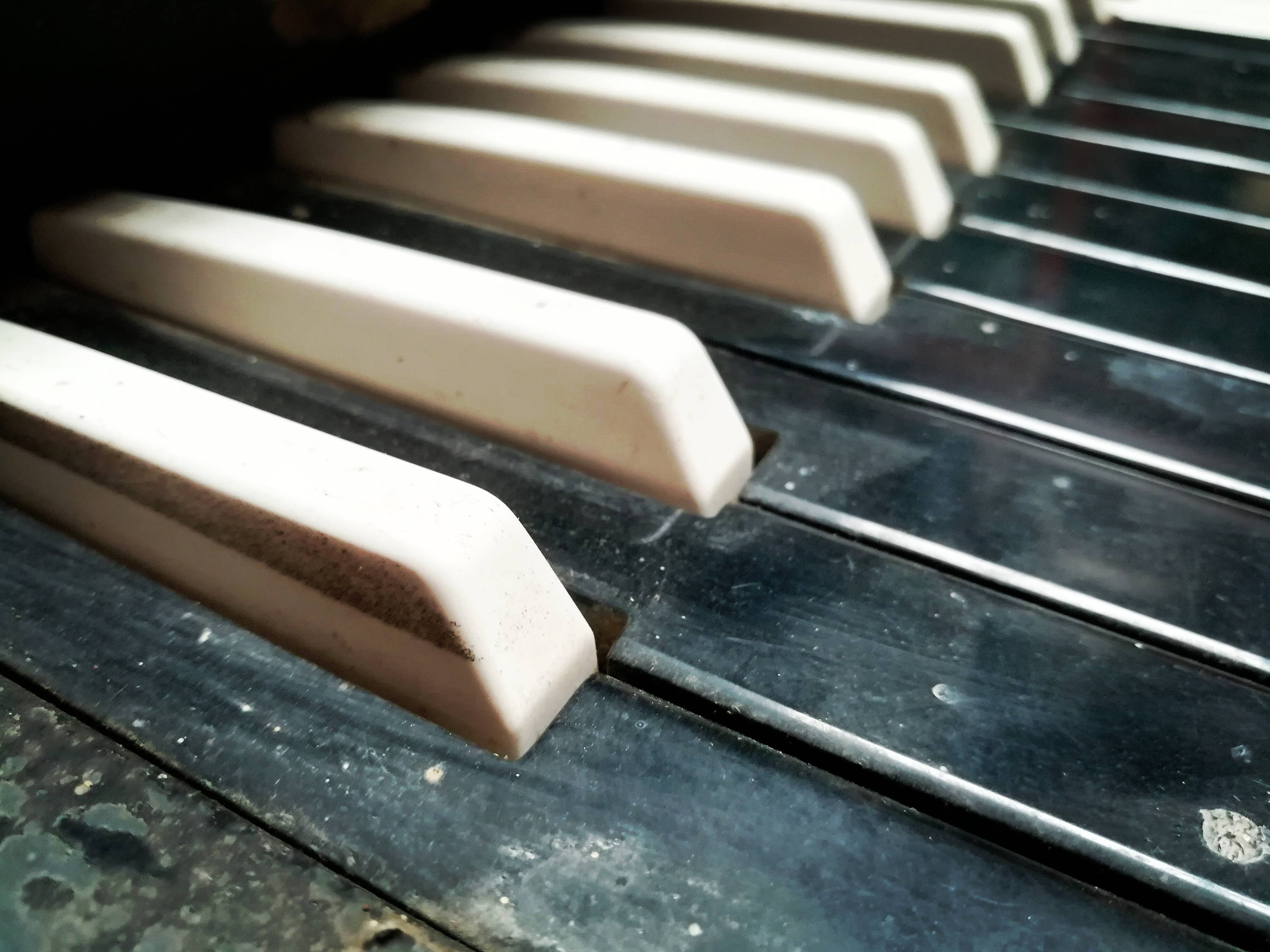 Ebony wood has become one of the most expensive woods in the world. Due to the rich characteristics and rarity of this distinctive black wood, its price can exceed $100 per board foot or $10,000 per kilogram and can even go up to $13000 per cubic meter. Ebony trees are generally slow-growing and small and the demand for Ebony wood is high. The low supply and high demand for this type of wood makes it more expensive than any other type of wood.
Typically, a black ebony tree does not grow under closed cover or thick stands. It prefers a more solitary existence. These characteristics derive their inability to compete with other plants. Ebony trees can take from 70-200 years in order to attain a usable size and mature. The older and darker ebony wood is, the more valuable it will be. Only one hundred and fifty years old tree and older can produce pure black wood, which is the most expensive type. Ironically, the very best quality ebony looks like black plastic.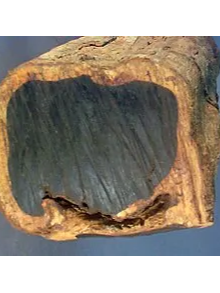 Due to historically unsustainable harvesting practices and exploitation in the past, the export of certain Ebony Wood species is currently banned. The international union for conservation of nature and natural resources shows that most ebony tree species are now protected to prevent extinction. The trade of Ebony wood is now highly controlled under the convention on international trade for endangered species, wild fauna and flora, an international trade agreement designed to protect species that are depleted by export.
It's great to see people becoming more eco-conscious and caring for our planet's forests, natural resources and species. It's crucial to leave unsustainable harvesting practices. For example, there is fantastic work being done to preserve a beautiful Ebony tree forest in the Mauritius. When buying an item that is made of Ebony wood, make sure that it's reclaimed or sustainably sourced.
---
Since a few decades, many artisans and wood workers are finding alternatives to ebony wood. Instead, they make use of other inexpensive types of wood such as oak wood to attain the same aesthetic appearance of ebony wood, at a fraction of the cost. Another type of wood that can be used is katalox, a hard dark wood that is native to Southern Mexico, Central America, and Northern South America. With a similar fine grain and texture to genuine ebony, it's best for small decorative items. Sustainable and durable black Palm wood, native to the tropical regions of Africa and Asia, is also used to replicate the appearance of Ebony wood when making furniture, boats, floor, and tool handles. Black Walnut wood, originating from trees in Eastern United States, is commonly used instead of Ebony wood for decorative veneers and paneling, flooring, furniture, and cabinetry. Purple heart wood is also a favorite among woodworkers in North America. It's native to Central and South America and characterized by its straight grain, beautiful sheen and texture. It can be used for small objects as well as heavy construction such as boats, flooring, and furniture.
With its high durability, smooth texture, high shine and natural beauty of Ebony wood, it comes as no surprise that it's categorized as the most luxurious and expensive wood in the world. Keep in mind, some species of Ebony wood are seldom available today such as Ceylon Ebony. Expect prices to be very high, and availability to be very scarce for this type of Ebony wood. Other ebonies such as Gaboon or Macassar are more commonly available, though both are also very expensive. Nowadays, almost all Ebony wood used in the market is sustainably sourced or reclaimed wood, such as our Ebony wood sunglasses are made from reclaimed Ebony wood. With beautiful aesthetic and luxurious appearance, reclaimed Ebony wood is one of our favorite materials to use when handcrafting wooden sunglasses!