All You Need to Know About Montreal Fashion Trends in 2022
Updated on 21 January 2022 • Chelsea from Kraywoods
---
If you have a fascination with fashion, then you must know that Montreal has a strong and unique fashion scene. Although it may take some time for the city to pick up on the latest runway trends, Montreal is renowned for its own unique sense of style and variety in fashion.
In the latest years, the fashion scene in Montreal has risen to become almost similar to big fashion cities like Paris, Milan, and New York. This island holds a population of 1.75 million people from all kinds of backgrounds and ethnicities. With the city's immense diversity, every area and neighbourhood has come to develop its own unique style, feel, and fashion sense. For example, the fashion trends you'll see in the Plateau Mont-Royal will be very different from the ones in the West End or Est End of the city.
The beautiful and colourful diversity of Montreal city is immensely reflected in its fashion scene. Let's take a look into the latest styles and fashion that have been trending in the beautiful city of Montreal in 2022!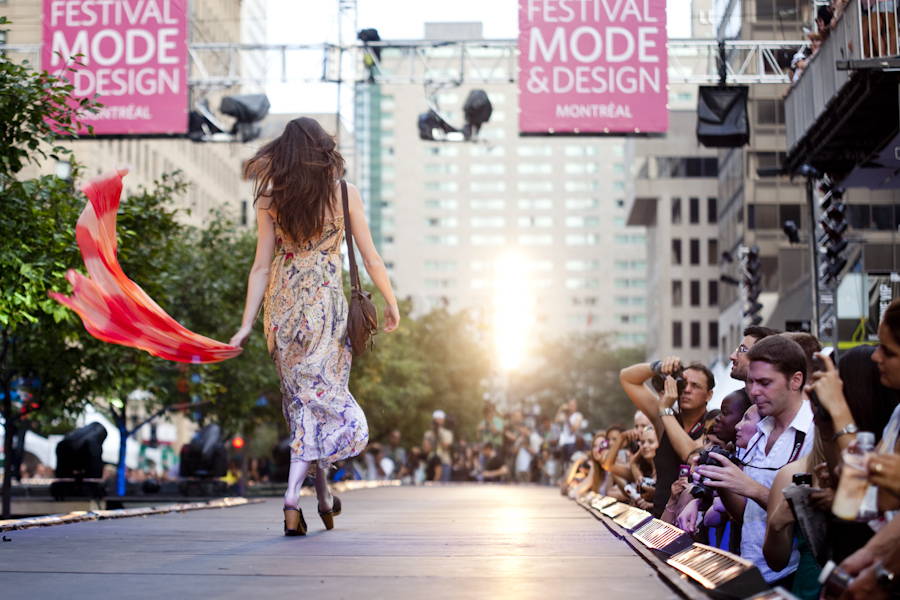 ---
Fall & Winter Fashion Trends
In the fall and winter seasons, Montreal fashion is all about layering! Especially when the weather goes down to -40, Montrealers definitely know how to make sure to keep warm even in the coldest winter days! Underneath the big puffy coats, big vintage style sweaters inspired from the 80s in bold colours and patterns have made a big comeback in recent years. Oversized shirts and hoodies are also a go-to fashion trend. A big oversized scarf over a coat or an outfit is also a staple in Montreal's winter fashion, it's stylish and sure to keep you warm! Retro knit beanies have also been high on the list of winter trends in Montreal, you can see men and women rocking vintage style knitted wool beanies.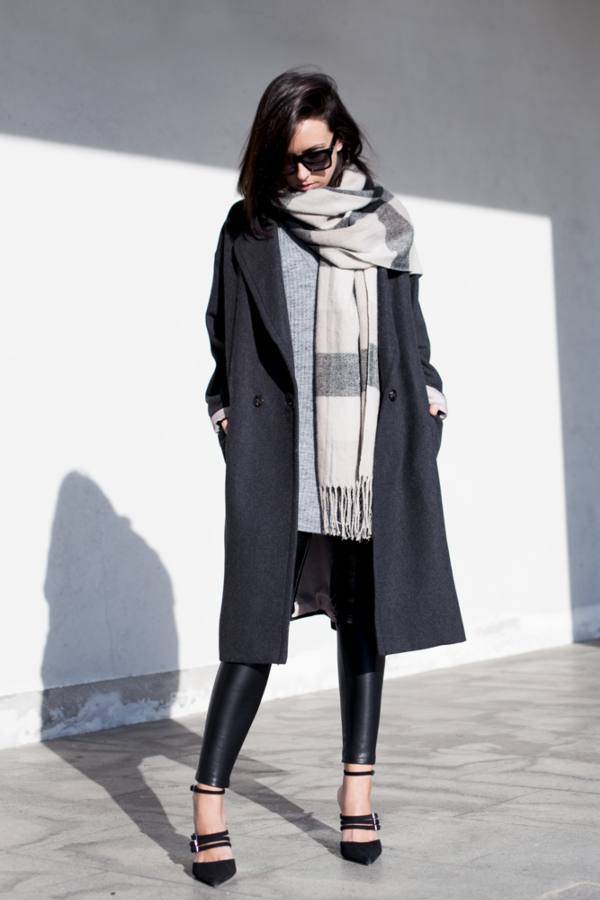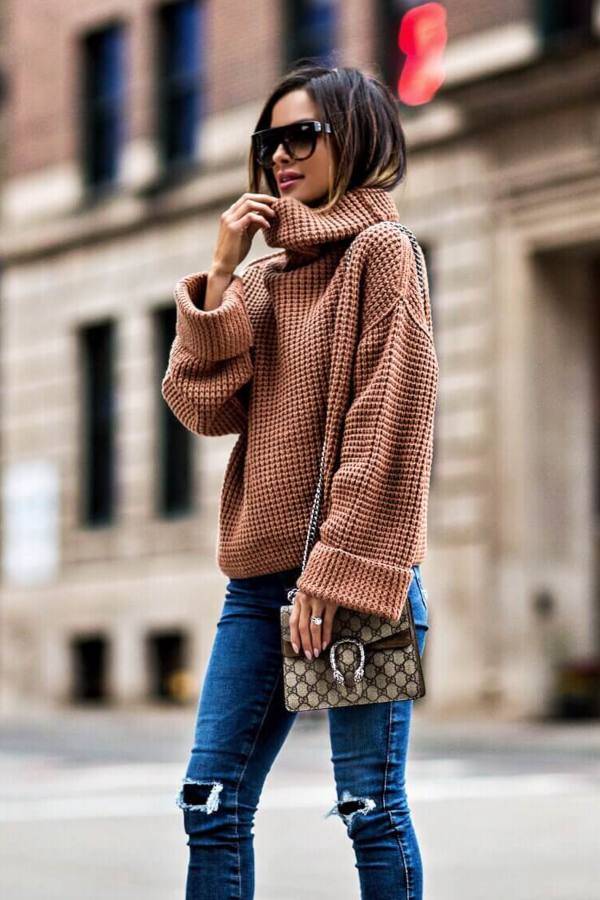 Spring & Summer Fashion Trends
In the spring or summer seasons, boyfriend shirts and tshirts come in handy. In the streets of Montreal, they can be seen styled in so many different ways, they can be worn with a corset belt and matched with a pair of mom jeans, or even just on their own as a mini dress! Along with that, bedroom apparel such as lace or satin pajama tops and full sets have also made their way into high street fashion. You can also spot a lot of denim. Since a few summers now, 80s denim fashion made a big comeback to the streets of Montreal. You can spot denim jackets, denim skirts, denim overalls, and so much more denim.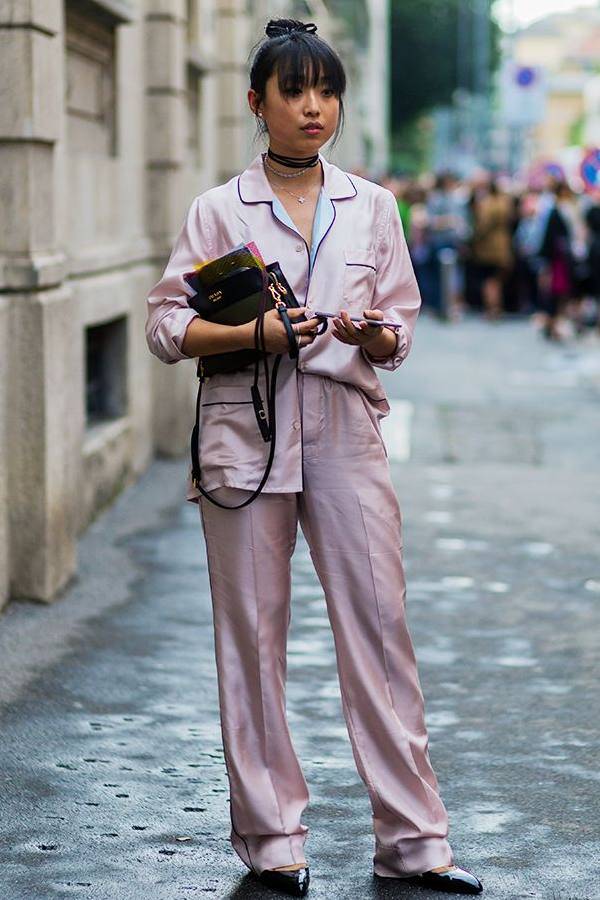 Everything is inclined to the thrilling comeback of the 70s, 80s, and the 90s. On the other hand, we also saw a rising trend for styles relative to the futuristic dimension. If you're adhering to one side of the spectrum or find yourself somewhere in the middle, then sit back, scroll, and enjoy the trends which are taking over the beautiful streets of Montreal city.
Bold coloured dresses, pleated skirts, and fringe are never out of style in this vivid city. Topping a dress or matching a skirt with an oversized sweater is how you'll spot this fashionable and trendy look around town. Montrealers go out and have loads of fun wearing red, orange, yellow, pink, or any other colour that speaks to them. The most important is to be bold.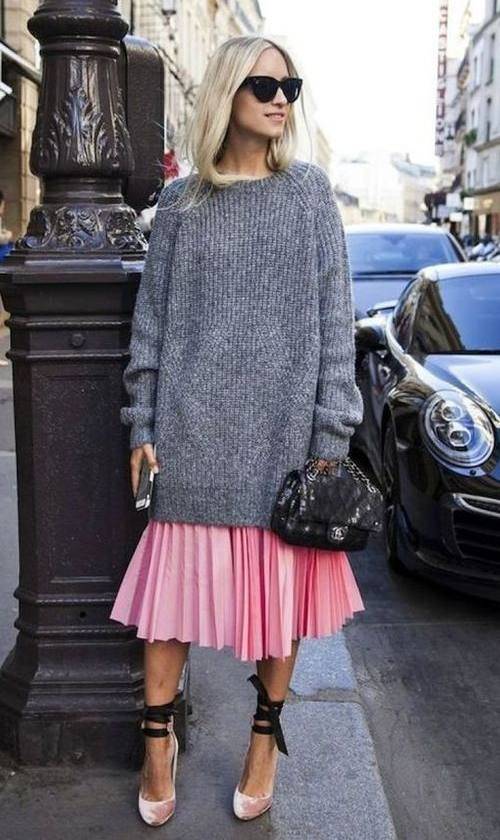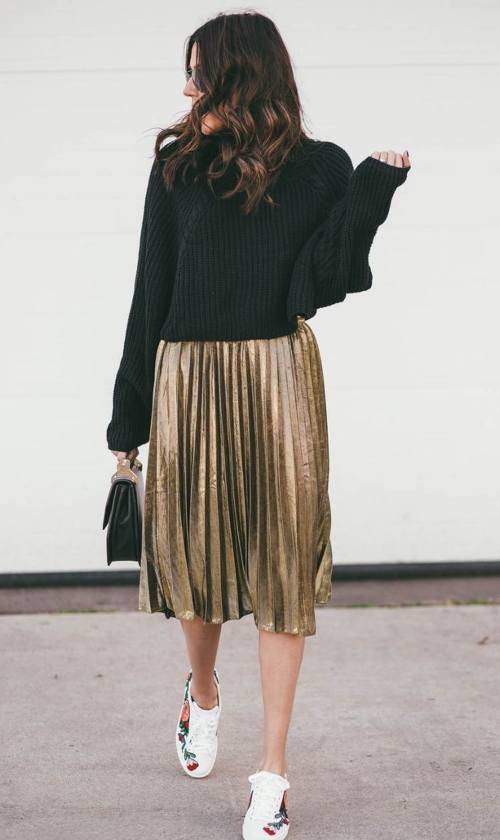 Geek chic looks are high on the list of trends. Beautiful attires with lots of textures, colours, plaid patterns, and even oversized glasses are there. Inspired from the 70s and 80s, the geek chic look has definitely made a comeback and is high on the Montreal fashion trends list.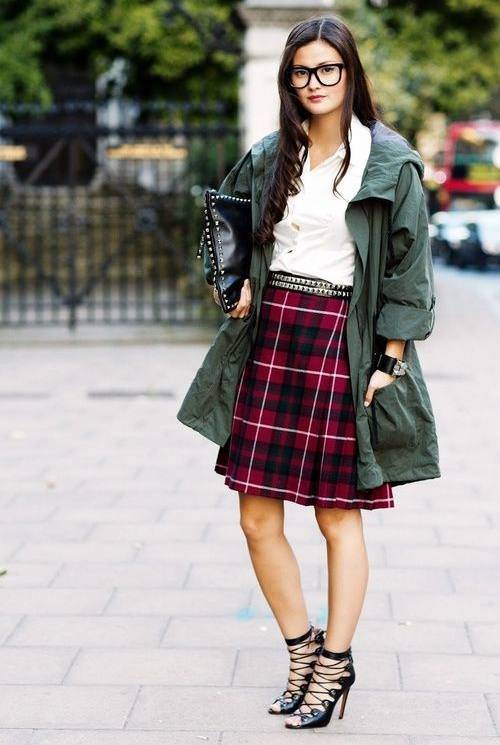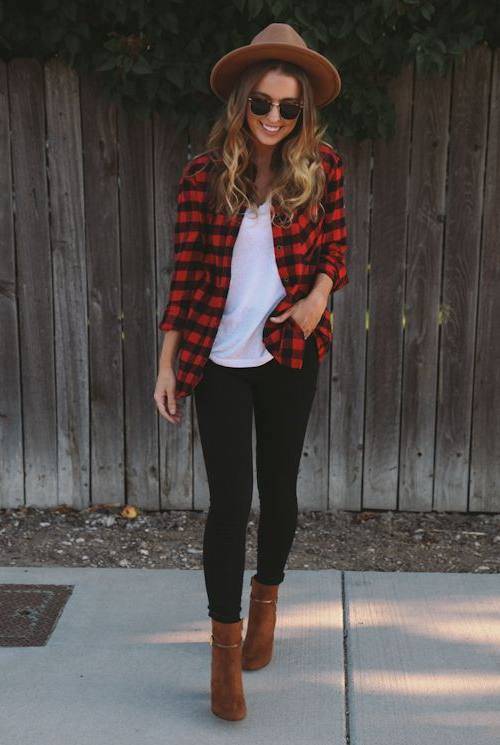 Glamourous Glasses Chains
You know you can't really leave your house without some accessories. They take your overall outfit to a whole different level. As we mentioned earlier, oversized glasses are truly trending in Montreal. Whether it's sunglasses or eyeglasses, accessories your eyewear with glasses chains like no other. Also, you can find them in different materials such as pearls , Cuban links etc. Each type adds a unique and chic touch to your overall style. So, give them a try, you won't regret it.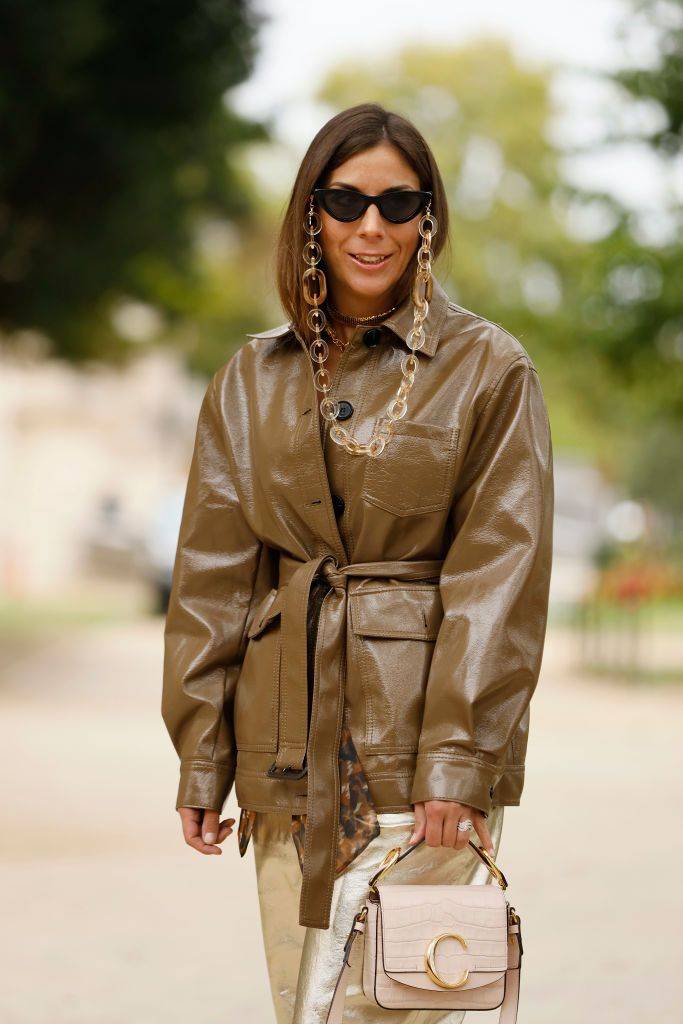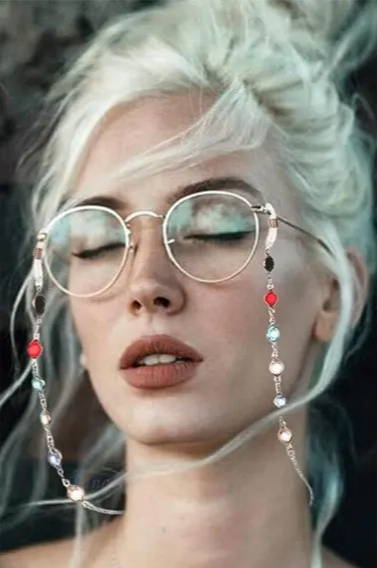 Lace-Up Sandals take gladiators to the next level. These sandals will match with any outfit that you choose to wear in summer. Just be cautious of the sun while wearing them. If you are not vigilant, these sandals will give you some crazy tan lines.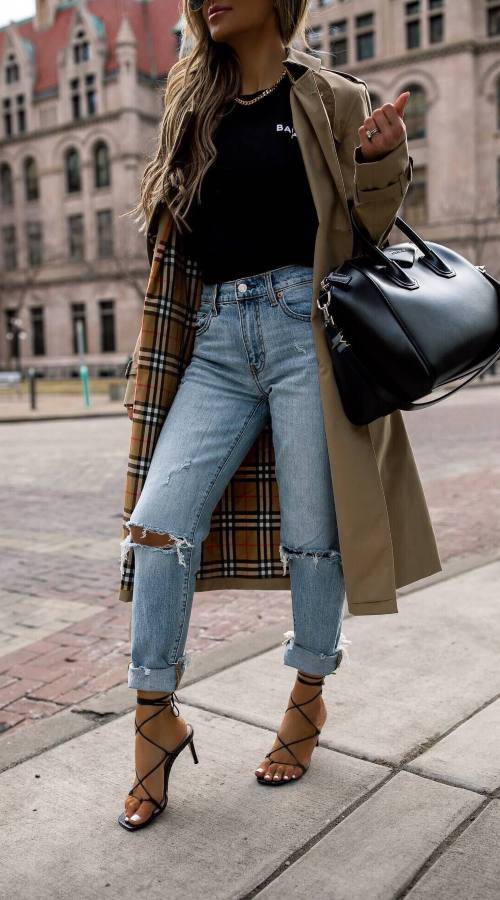 Bohemian style tops and dresses are definitely a summer Montreal trend. Flowy and floral characterize this beautiful look. This style is the perfect pick for festivals and outdoor concerts when you're out to enjoy Montreal city's festivities in the hot summer days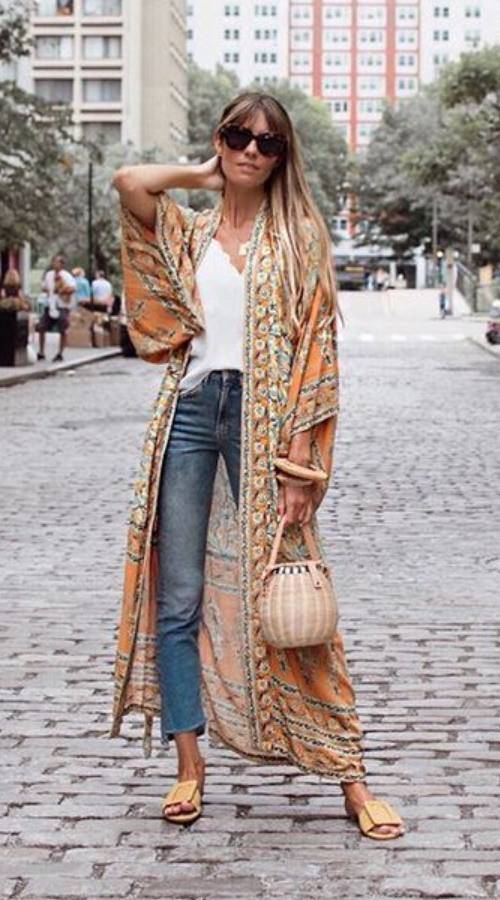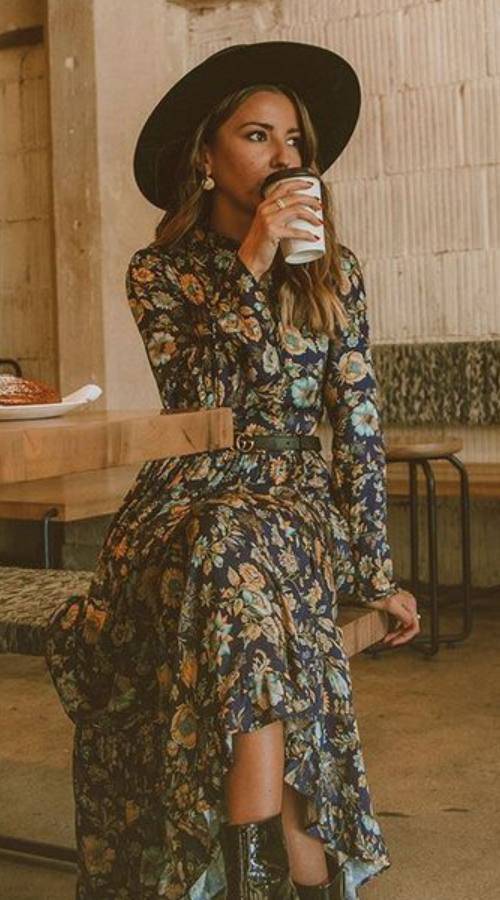 The boyfriend look made its way into the fashion world a few years ago and it's still going strong! Boyfriend shirts and t-shirts are comfortable, easy to style and give a carefree silhouette. You can sometimes spot them dolled up with a fashionable corset belt on top for a perfect summer outfit.
Wide-legged pants are definitely making a strong come-back in streets of Montreal this year! Super stylish and extra comfy, you can wear them casually for a night out or dress them up for a meeting and you'll be right on-trend!
A matching top and skirt set in a monochrome colour is a simple yet stylish trend. Inspired by Kim Kardashian West, it is the kind of outfit that looks like it took a lot of effort to put together, yet it's effortless and looks classy and polished. Keep it neutral and monochrome when in doubt. All black, all white and all everything are on-trend. Focusing on only one colour is simple, fresh, and classy. This trend would be your favourite if you were never a pattern or bold colour person at all.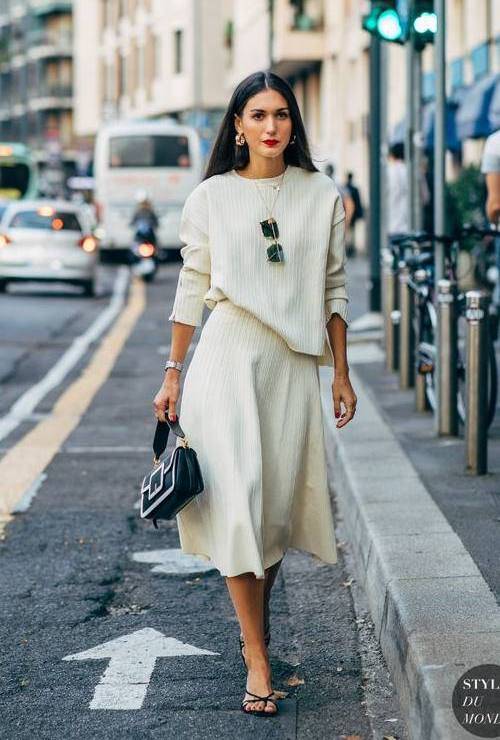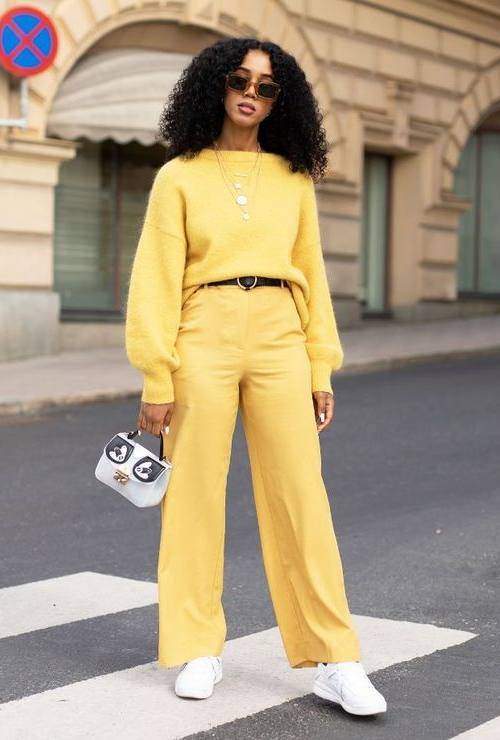 If you want to feel like Audrey Hepburn, the headscarf trend is the way to go. That's right, headscarves are an easy way to accentuate any attire with some colour and pattern and they're right on trend!. Scarves have the power to change the vibe of an entire outfit.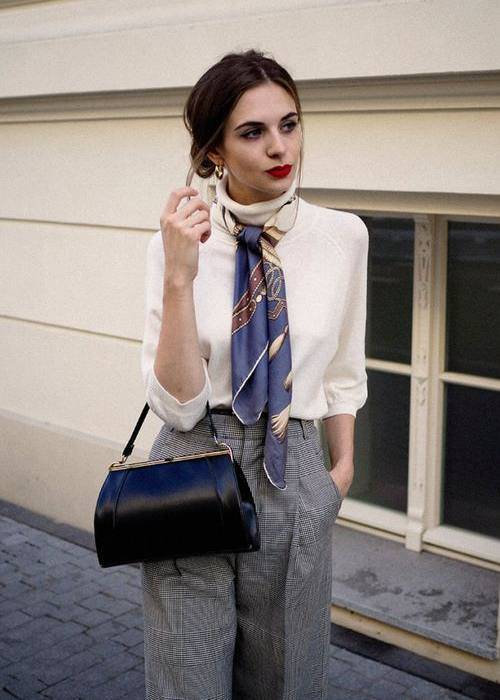 Jumpsuits are back on the market, and for a good reason! They're easy to wear and style and super comfortable! You can find different styles of jumpsuits depending on the occasion. For a casual look, you can go for one with a relaxed fit and ankle-high legs. For a more formal look, you can go for a tighter silhouette with a mid-high belt.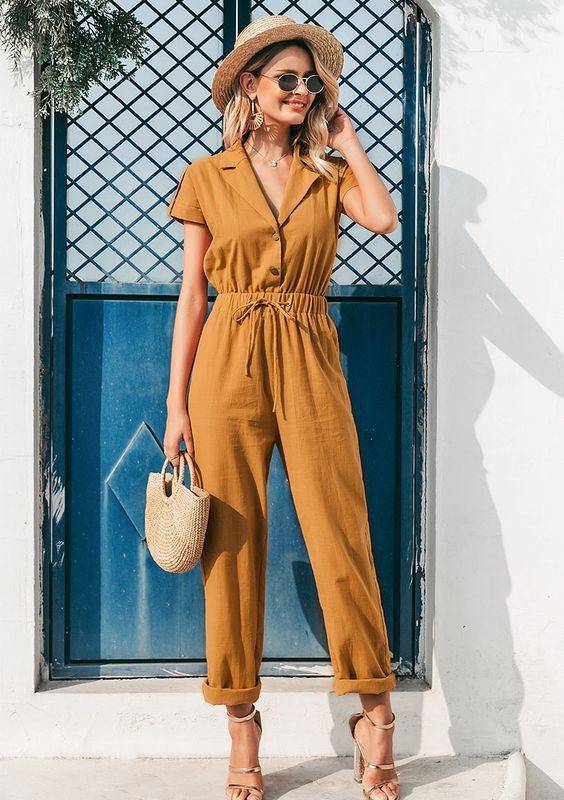 Slip-Ons have made a swift comeback. If you are planning to go to any party or join in any festivals, then you can keep a pair of slip-on bags in your bag. And you can use them when your cool shoes start to hurt your feet.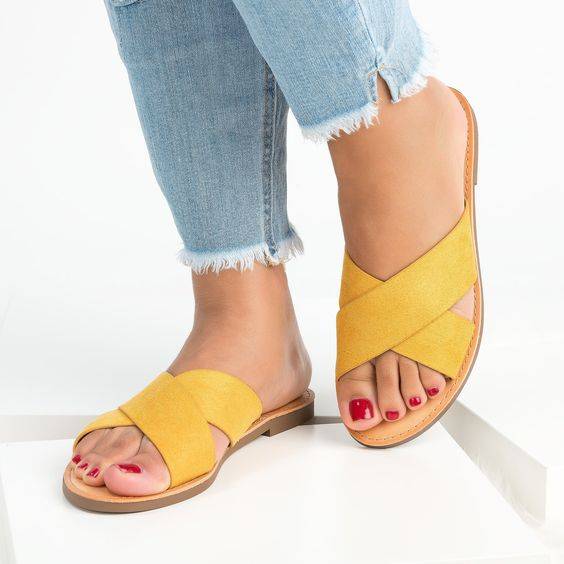 The look of sporty chic is a combination of the sports luxe trend meeting the resurrection of the 90's grunge. Sportswear and footwear by brands like Fila, Nike, Adidas, Reebok, Vans, and many more are hot trends in the latest street style fashion in Montreal.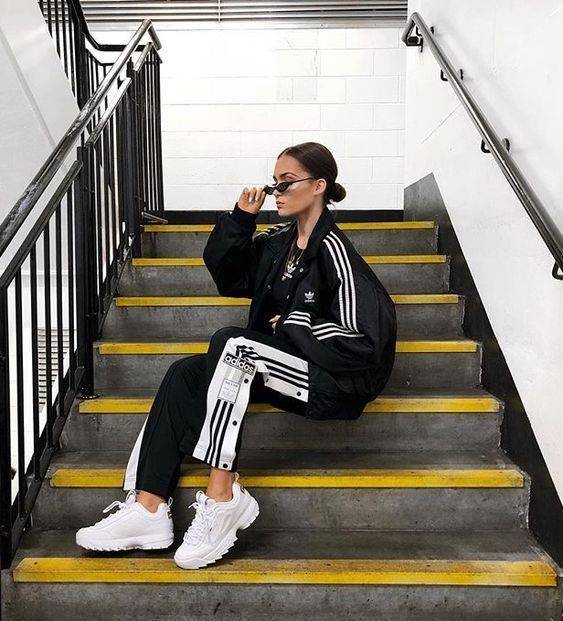 Timeless Trends to Follow in Montreal
Montreal is the home of many influential fashion bloggers like Audrey Rivet, Priscilla Ventura, Alexe Michaud etc. There is no doubt that this Canadian city is a stylish one. You can get inspiration just by looking outside your window! However, since fashion is always on the move, we do sort of rely on Montreal fashion influencers to save up some time. For this year's wardrobe, we gathered up three essential timeless fashion trends to follow in Montreal to elevate your style.
Fashion in Montreal brings no shortage of inspiration. You can pick up some much ideas from the gram or by simply looking at fashion shows. We know how cold it gets in Montreal. Our first timeless trend is something that you've been doing for years now: Layering.
Although this can be tricky because you have to mix and match things in order to look your best. Don't be nervous, we've collected a few tips for you that will make you look like a Montreal fashion designer:
Pair your plain turtleneck sweater with a powerful oversized patterned coat.
Try wearing a denim jacket and a puffer coat over your sweater because Canadian weather is unpredictable.
Pick a coloured tutrleneck and pair it with a vintage V-neck. This trend is not dead!
Play with different fits like a leather shirt matched with two jackets: one fitted, one oversized.
Did you think dr. martens boots were going to disappear in 2022? Sometimes you have to go back to the essence in order to rise again. In fashion, there is one element of wardrobe since the 1950s, that is humble and has never gone out of style. We're talking about the famous dr.martens footwear. Only the best Montreal fashion bloggers have shown us different ways to style your boots. We took notes and we're here to spread the word!
Wear them with a dress! There isn't a specific code to wear dr.martens. For fashion, thinking and wearing outsid the box is always a good choice.
Try wearing a dark-coloured turtleneck under a long sleeved white shirt and leather leggings. You'll love the contrast of colours. Then, put on your coloured dr.martens for a pop of colour.
Pair a comfortable sports set, with a pair of boots and an oversized puffy jacket. Why not go all casual.
Business woman turned casually chic with a plain shirt, a pair of denim and dr.martens boots!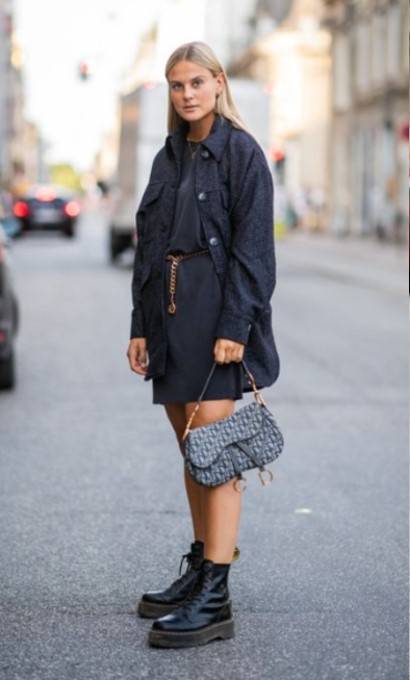 When reading the title of our next Fall/Winter trend, you probably thought about one of the two things: the vintage piece of fashion or Taylor Swift's song. Jokes aside, cardigans are making a major comeback. From a plain colour to coloured stripes, cardigans are having a huge moment for this season. Montreal fashion loves something functional and there are different ways to style your favourite cardigan.
Wear nothing underneath it, but pair it with a high-waisted, wide-legged pant.
Throw it on with your favourite pair of denim and dr.martens' boots. The footwear is making a comeback too!
Express your emotions with an all-white outfit. We're talking about white cardigan, white pants with white rangers.
Pair your striped cardigan with a plain white tee and crossover bag. You'll look streetstyle chic!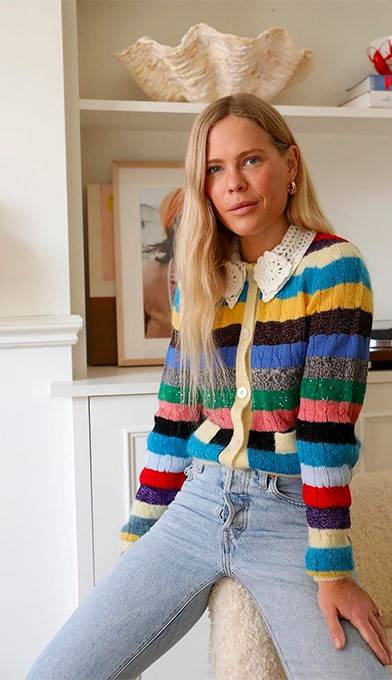 ---
New trends are coming into the fashion houses, stores, and streets of Montreal every season. Keeping up with all the fashion trends can sometimes be overwhelming, but not for the people in this beautiful city. The diversity in Montreal's fashion scene allows you to truly develop your own unique style and be right to it, without the pressure of having to follow the masses. Different people have different preferences when it comes to fashion and style. With all the different styles trending nowadays, whatever you choose to wear, make sure it's right to you and your style. Montreal is a city famous for the diversity of its people, their ethnicity, language, and, most of all, fashion!
Watch Below: A Look at Montreal - Travel Guide