What To Look for When Buying Polarized Sunglasses
Posted at 4:00 • 6 April 2020 • Ray from Kraywoods
---
Wooden polarized sunglasses have now become a popular trend in the eyewear market. People are attracted by the alluring and distinctive look and feel of wooden frames, making them a great trend now in Canada and the US! Not only that, but wooden sunglasses are also environment friendly compared to conventional plastic ones. If you've been eyeing a pair of wooden polarized sunglasses, here are a few things to know and consider before making your purchase!
---
The difference between polarized and non-polarized sunglasses
Before understanding polarization, you need to understand light. Light is delivered through reflected waves, and light waves that reflect in more than one place or one direction are called non-polarized light. On the other hand, polarized light waves are these that reflect in a single plane and in one direction. This light travels in both horizontal and vertical directions. Horizontal light is more problematic because it creates potentially dangerous and unwanted glare by bouncing off different surfaces. This is the key dissimilarity between polarized and non-polarized lenses.
Polarized lenses filter these light waves in order to make them polarized, meaning it takes in the non-polarized light reflections coming in from all sorts of directions and filters them to become polarized. As a result, the light entering your eyes will cause fewer disturbances in your vision. On the other hand, non-polarized lenses don't filter light in this way, so the light entering your eyes is coming from all sorts of directions, causing significant glare and disturbances in your vision.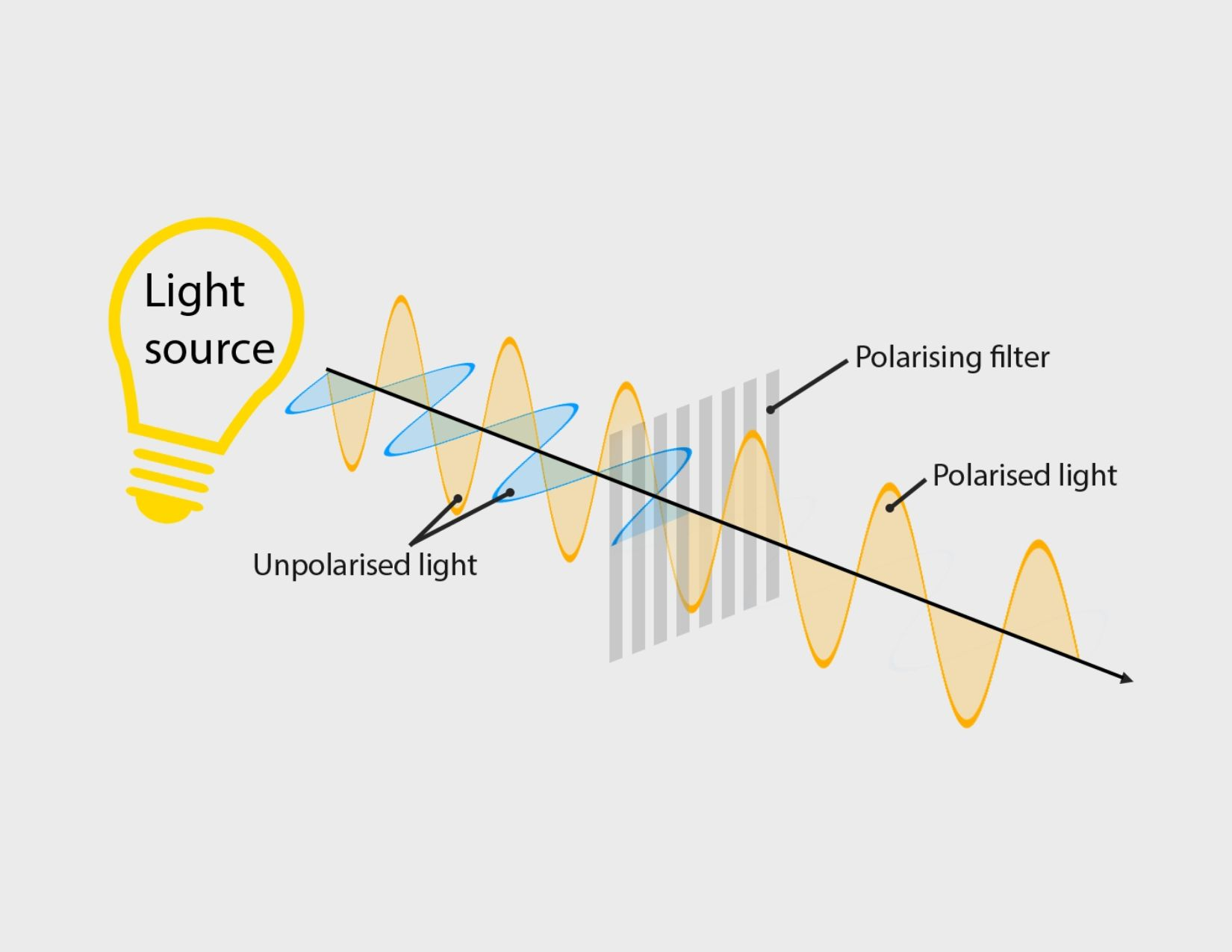 There is an interesting debate between polarized and non-polarized sunglasses, how they work and which one is more suitable in different situations. Both polarized and non-polarized lenses can typically protect your eyes from both types of UV rays (UVB & UVA) aside from bright light. Nevertheless, there are two main differences between polarized and non-polarized lenses. You can also find out more about polarized sunglasses here!
Between polarized and non-polarized sunglasses, the ability to eliminate glare is drastically different. The reasons behind it is that the lenses are particularly engineered to reduce glare and ensure that even in the direct sun, you can see clearly. In some situations, the glare from the sun can be harmful and dangerous. Polarized sunglasses help to eliminate this glare that interferes with your vision and increase visual comfort.
In the direct sunlight, you will notice a clear vision through polarized lenses. When you wear polarized sunglasses, you will have better and clear vision while enjoying outdoor activities by cutting out the glare and the reflections of the sun's harmful rays.
To check whether a pair of sunglasses is polarized or not, you can do a quick little test by yourself. First of all, put the glasses on and then have a look at your cellphone screen. If you can see a rainbow in your line of vision hindering your view of the screen, then the lens is most likely polarized. This is a simple trick to distinguish between polarized and non-polarized glasses. Some companies use traditional polarized lenses, and some others use thinner polarization. If your sunglasses are equipped with slimmer polarized lenses, then you will be able to look at your screen with the less distortion, and you will still enjoy the benefits of polarized sunglasses.
When you're outside, sunglasses with UV protection, whether they're polarized or not, are essential to protect your eyes from the sun's ultraviolet rays. Polarized sunglasses will give you an extra protection and will allow you to enjoy many benefits over non-polarized sunglasses. That being said, there are some particular situations in which you should know when you need to wear polarized vs non-polarized UV protective sunglasses.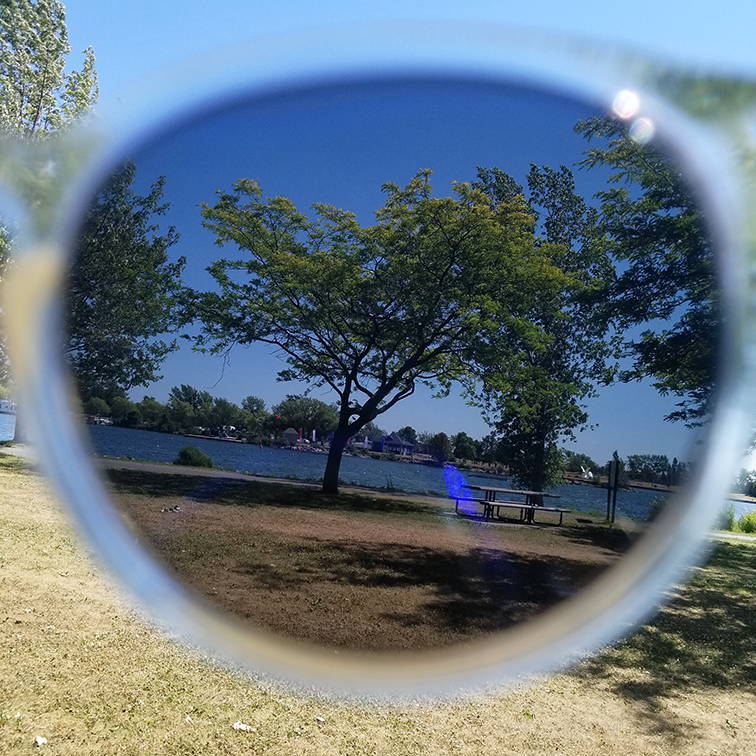 When to wear non-polarized sunglasses:
During skiing, the glare of the sun helps to distinguish the snow from ice. This allows skiers to be able to see where to continue their path and avoid uncertain and dangerous situation.
Pilots are given the advice to wear non-polarized sunglasses when they fly as vision through polarized lenses may cause distortion to monitor screens and GPS. If they wear polarized sunglasses, pilots may have difficulty in controlling parameters in the cockpit and following their route on the GPS.
When operating heavy machines, it is better to wear non-polarized sunglasses. Wearing polarized sunglasses make it difficult to see when operating heavy machinery in specific light conditions.
When to wear polarized sunglasses:
When you drive, always wear polarized sunglasses because the polarized lenses help eliminate any glare that is dangerous and may cause hazard while driving.
When you're out on the water, you always need to wear polarized sunglasses because the glare reflection comes off easily from the water surface, which can be very harmful for the eyes and disturb the vision.
Polarized sunglasses help to prevent any harmful glare from distracting the biker and eliminates this hazard when on the road.
Roaming or walking around
When you have any activity outdoors in the sunlight, you should wear polarized sunglasses because you will get the protection from the added glare and the sun's harmful ultraviolet rays. For most outdoor activities, polarized sunglasses are the best.
Sunglasses lenses come in different tints and colours. The tint on the lenses filters lights in many ways and some tints do a better job at blocking the light than others. Some tints enhance colours, and some tints distort colours. In certain situations, some tints can improve vision. You may have certain preferences of tint colour depending on your style or the look fo the sunglasses, but it may not the best one for your particular needs. Let's check out the use of different tints.
Gray tint allows your eyes to perceive colours in their purest form, and it's one of the most popular tints for sunglasses. Gray tints help reduce glare and brightness. Choose gray lenses when you drive or practice outdoor sports and activites such as – running, golf, cycling, etc.
Yellow and orange tints help to increase contrast in foggy, hazy, or low light situations. By using yellow tinted sunglasses, you can see the objects sharper both indoors and outdoors, but it may also cause some colour distortion. For indoor ball games and outdoor snow activities, you will want to choose yellow shades.
Green tints help to filter blue light and reduce glare while offering visual sharpness and high contrast. In bright light, shades of green also help reduce eye strain. You may choose green for precision sports like – basketball, tennis, golf, etc.
Amber and brown tints help reduce glare and block blue light. These tints increase visual clarity and contrast by blocking blue light, particularly against blue and green backgrounds like sky and grass. For baseball, fishing, hunting, water sports, golf, cycling, it is recommended to choose amber and brown tints.
It is said that Melanin tints in sunglasses tints protects eyes from the risks of aging associated with sun exposure. There also evidence that melanin has a protective effect on people with macular degeneration.
Rosy tints help increase the contrast by blocking the blue light. Also, these tints have a reputation for soothing the eyes and providing visual comfort in longer wear times. When driving, these tints also help with visibility. Since these tints reduce glare and eye strain, they are more preferred for computer use.
To find out more about the different lens tints and what is the best lens colour for your sunglasses, check out our blog here!
Before deciding on purchasing polarized wooden sunglasses, you need to first consider their use. Where and when will you be using the sunglasses and during what kind of activities will you be wearing them. The second most important thing to consider is the functionality of the frames. The type of hinges on the frame can be very important. Hinges are the link and screw that link the front part of the frame to the arms on the side. Sunglasses that are equipped with spring hinges offer superior comfort as they make your frames flexible and don't put any pressure on your temples. You also want to evaluate the durability of your frame. Wooden frames are very durable as they are made from many layers of laminated wood. Often, the wood is recycled or sustainably sourced and the sunglasses are handcrafted, so they are also eco-friendly. Wooden frames offer a beautiful design and aesthetic, all while ensuring extra durability. Polarized sunglasses will give your eyes the protection you need from harmful UV rays and the visual clarity you need for your eyes. Before making the decision to buy a pair of sunglasses, don't forget to check all the functionalities and elements used to make the sunglasses.
The frame is an important thing that you need to consider when buying wooden polarized sunglasses. There are different styles, shapes and sizes of frames that you can choose for yourself. Depending on the shape of your face, some frames can be more aesthetically appealing than others. If you want to know what to follow when choosing the best shape of sunglasses for your face then follow the guidelines below for each face shape!
If you have a strong jawline with a similar width to your forehead, then you can choose aviators or round frames. In this case, you should avoid a square or geometric shaped frames.
If you have wider cheeks, then you might have a round-shaped face. In this case, you can choose rectangular shaped frames for your sunglasses. Rectangular frames will make the shape of your face appear longer, rather than round. Compared to other frame shapes, round or circular frames may not be as appealing. You can also try yellow or brown tone wooden polarized sunglasses if you have lighter complexion and hair.
If your face is longer shaped rather than wider, then you have an oval-shaped face. In this case, you don't choose any sunglasses that are wider than your actual face shape.
The heart is classified as a wider forehead and a pointy chin. A rectangular-shaped frame will balance your chin ratio with your forehead in this case. You should avoid going for an oversized frame as that will give the perception of a wider forehead.
---
These are the general things that you need to consider when buying a pair of wooden polarized sunglasses for you. Polarized sunglasses have several visual benefits, they improve visual clarity, enhance comfort, and reduce eye strain and ocular fatigue. You need to keep all these things in your mind when you buy polarized sunglasses over non-polarized. Another great thing about wooden polarized sunglasses is the fashion and appeal, they match well with any outfit, whether you're going for a casual or formal look. With all these tips, you'll find it easy to choose your next pair of sunglasses for the summer!
Watch Below: Understanding The Polarization of Light