8 Reasons Why Vegan Fashion Is Trending in 2020
Posted at 3:30 pm • 04 July 2020 • Chelsea from Kraywoods
---
Over the years, fashion trends have been changing all around the world and continually evolving. Some trends stay for a few months, while others stay for a few years. In recent years, we have witnessed the growth of a new era of fashion that you've undoubtedly heard of: Vegan Fashion. Vegan fashion is becoming more popular and for many good reasons! It is an animal-friendly and environmentally friendly style that has transformed the fashion industry. It's no surprise that this trend will stay for a long time, and hopefully forever, as people become more conscious of the negative environmental impact of fast fashion.
Some of us have a general misconception that veganism is only limited to food choice and eating. But the idea of veganism is more than that. It is an entire lifestyle. Veganism encourages the use of environment-friendly, sustainable, and cruelty-free habits. Let's check out the reasons why vegan fashion is trending in the fashion industry.
---
Vegan fashion is entirely cruelty-free. The main goal of vegan fashion is to stop animal cruelty caused by the industry. Sadly, some of the materials used in fashion items and stylish accessories come from animals. The leather that we use comes from the skin of pigs, cows, or even alligators. Animal fur also comes from the skin of beavers, coyotes, lambs, rabbits and foxes. These animals are killed in slaughterhouses to collect their skin and process it for these materials that make the finished product. The objective of vegan fashion brands is to eradicate such animal cruelty by offering cruelty-free and vegan substitutes for these materials. Many brands are going in this direction and producing cruelty-free vegan fashion for their consumers.
Fashion plays a vital role in protecting our planet as the largest consumer industry. Most of the materials used in vegan fashion are derived from natural plant fibres. Some of the different fabrics used in vegan fashion are bamboo, organic cotton, hemp, etc. These materials are eco-friendly, sustainable, and organic, which is an excellent option for those looking for eco-friendly fashion items that don't have a negative environmental impact. Many fabrics and materials like – fur or leather are sourced from animals killed in the slaughterhouses. You would be surprised to discover that these slaughterhouses are a big reason for greenhouse gas emissions, which is the leading cause of climate change. On the other hand, vegan fashion clothing and vegan fashion accessories are environment friendly and promote sustainability.
With the rapidly worsening environmental challenges we face, people are becoming more environmentally conscious inclined to lead a more sustainable life. Incorporating vegan fashion and eco-friendly fashion is essential for a sustainable lifestyle. Vegan clothing is highly ecological and sustainable. Vegan fabrics are typically eco-friendly, organic and result from natural plants like hemp or bamboo – which makes them highly sustainable.
4. Vegan Fashion Materials
Many people have chosen a vegan lifestyle because they think this is the best way to save our mother earth. Vegan clothing is a good option considering the present environmental situation and rapid animal extinction. It doesn't mean that you won't be able to adorn your favorite fur or leather jacket. Vegan clothing provides cruelty-free and sustainable substitutes for your favorite fabrics and materials. If there were no alternative fabrics available, this industry wouldn't be able to flourish much. However, vegan fashion offers organic cotton, pinatex (pineapple leather), and linen, soy silk, etc. These are the perfect alternatives obtained from cruelty-free, sustainable, and environmentally friendly sources.
5. Affordability of Vegan Fashion
Although vegan fashion clothing can sometimes be pricier than fast-fashion items, clothing with real fur and leather is much more expensive! What if there are inexpensive and cruelty-free substitutes for these fashionable materials? The vegan fashion industry has brought several alternatives for these fabrics that are not only chemical-free but also very economical. Vegan, organic cotton shirts can be obtained at a low price.
It's no question that everyone wants to look fashionable and stylish. When shopping for new clothing or accessories, you want them to be trendy and à la mode. We naturally care put more emphasis on the charm of our clothing or dress, not the production process or materials. Although people are becoming more environment-friendly and moving towards more sustainable options, looking good while doing so remains a priority. The good news is that you don't have to compromise on style with vegan fashion clothing. As the vegan fashion trend continues to become more popular, many stylish vegan items such as vegan fashion clothes, vegan fashion sunglasses or vegan fashion shoes have become easy to find and shop. Many famous brands are creating exclusive vegan fashion lines with the latest trends and styles. With vegan clothing options becoming more available in the market, it has become easy for people to dress stylishly and follow the latest fashion trends while choosing a sustainable and cruelty-free lifestyle.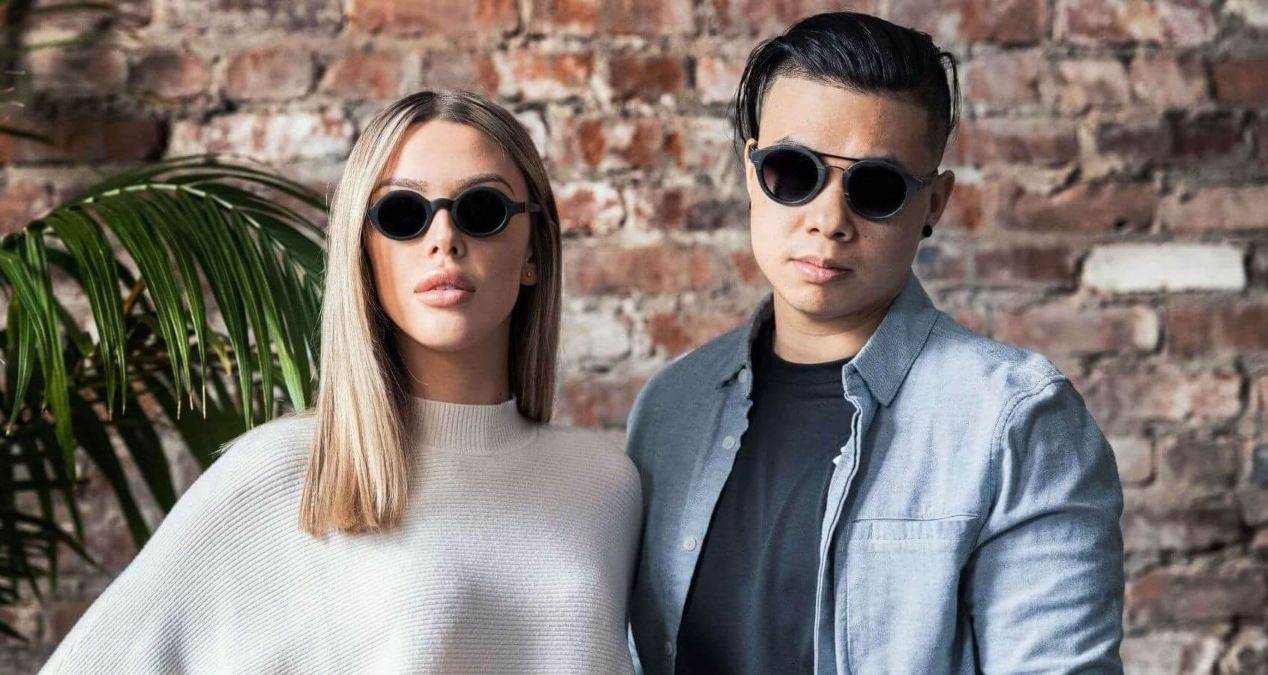 These days many well-known brands have created their own line of vegan fashion clothes and footwear. These clothes and shoes are chemical-free and also environment-friendly. Most importantly, they are made from sustainable and vegan materials. These famous brands have allowed vegan fashion to reach people that were not exclusively looking for vegan items and helped increase the popularity of the trend. Familiarizing sustainable fashion has encouraged customers to purchase vegan clothing.
The vegan movement has been increasing all over the world these days. Many people have decided to make more conscious lifestyle changes, particularly millennials. A more significant portion of the population is calling out for style choices that reflect their values. Veganism is becoming more popular because it is a more ethical lifestyle that positively impacts our environment and biodiversity. Access to more information has allowed millions of people worldwide to make smarter and more conscious decisions, like choosing a vegan lifestyle. After the food industry, the second most important one is the fashion industry. Therefore, when we are going for a vegan and sustainable lifestyle, after food consumption, the second most essential thing to adopt is vegan fashion. You can check out PETA's vegan clothing shopping guide for tips on how to shop vegan fashion clothing and accessories.
---
In the past few years, the fashion industry has moved towards vegan clothing. Many factors behind this have been encouraging people to choose vegan clothing options. Vegan fashion is not only cruelty-free, but it is very environmentally friendly and sustainable as well. Organic and natural materials are mostly used to produce clothes, and animals will not be harmed for the use of materials such as fur or leather. Since many well-known brands are moving towards vegan clothing options, the prospect of this industry is very bright. By choosing a vegan lifestyle and promoting vegan fashion, you are contributing to positive change for the environment and all living creatures on this planet.
Watch Below: Vegan Fashion Is The Future