Best Ways to Style Clubmaster Sunglasses for Men
Posted at 1:30 pm • 07 July 2020 • Chloe from Kraywoods
---
In the 1950s, the Browline Sunglasses were born and later came to be known as the famous Clubmaster sunglasses. The Clubmaster style is undeniably one of the most popular sunglasses, often sported by Hollywood celebrities, famous actors and singers, and fashion icons. Although these fashionable sunglasses tend to draw attention on their own, there are many different ways to style them and look like a dashing gentleman. Let's see the history and the characteristics of the clubmaster sunglasses for men, and how to wear them to achieve a charming look.
Trending Sunglasses For Men
Trending Sunglasses For Men
---
The History of Clubmasters
Many people believe that it was in the 1950s when the Clubmaster sunglasses were first created. At the time, they were known as the browline glasses because the bold upper part of the frame looks similar to eyebrows over the lens part of the frame. In 1947, Shuron Ronsirs first released the browline eyeglasses invented by the vice president named Jack Rohrbach. The aim was to allow the owner of the eyeglasses to be able to entirely modify and customize the size, the fit, and the color of their glasses. Made from substitutable brows, bridges, and eye wires, the glasses were an immediate success and dominated the prescription eyewear industry. The browline look is now identical to the era. By the 1960s, Ray-Ban was an impartially significant competitor in the market, and its owner Bausch & Lomb, was one of the top producers of browline prescription glasses.
The truth is that the clubmaster sunglasses, as we know them, have not become popular until Bruce Willis wore Shuron Ronsirs browline glasses with colored lenses on the TV series named Moonlighting in the mid-1980s. It wasn't until Bruce Willis used to wear them with colored lenses that Ray-Ban realized a market for a sunglasses version. Right after spotting them on Bruce Willis, Ray-Ban launched their first browline sunglasses, which they named the Clubmaster.

Sales were huge almost instantly in the mid-80s, and the clubmaster ranked as the third most popular style of sunglasses of the decade after Ray-Ban's Wayfarers and Aviators. Ray-Ban owned every revision of the original 1947 Browline glasses and started to offer these sunglasses as part of the Clubmaster series. From the bold brows to lightweight metal caps first initiated in the 1950s by Art-Craft and Victory Optical, the Clubmaster sunglasses made for a style that could pleasingly fit on any face shape.
With the rapid evolution of eyewear trends over the years, the clubmaster glasses became a Hollywood typecast for nerds and middle-aged people. Luckily, Ray-Ban dominated the sunglasses market and used product placement in movies, which was the reason for separating the Clubmaster sunglasses from the browline eyeglasses that became to be considered as old-fashioned.
With vintage fashion and retro eyewear designs trending all over again, the Clubmaster is undergoing an extraordinary revival as a classic yet hip frame. It remains one of Ray-Ban's most classic styles to this day and has been imitated by many other brands in the market. The clubmaster sunglasses are famously spotted on renowned Hollywood men, unshaven hipsters, and classic dressers. It is an exquisite style for those looking for a refined retro look. The many different designs of Clubmaster sunglasses range in price from low to more than a thousand dollars.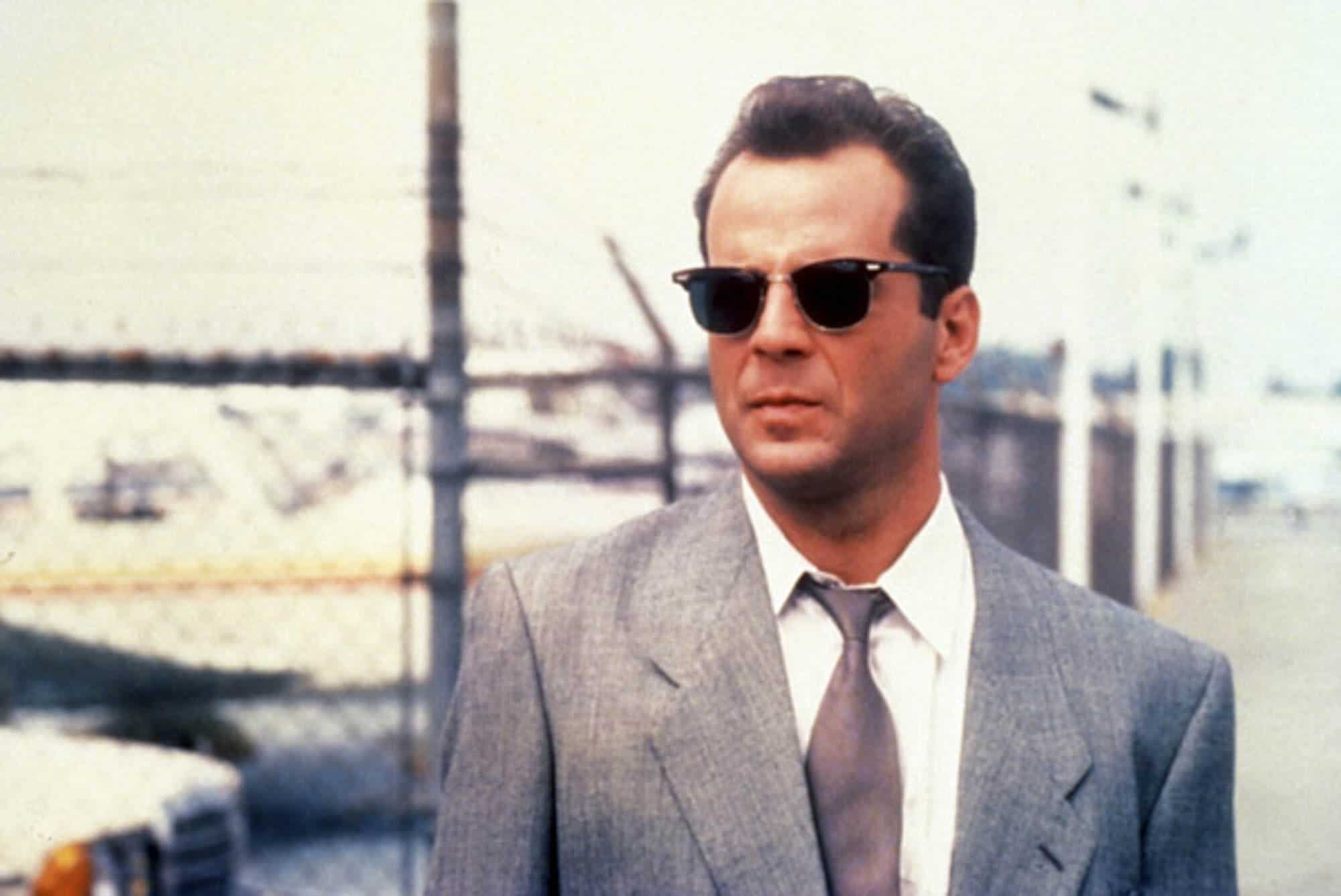 Characteristics of Clubmaster Sunglasses
Clubmaster sunglasses are designed with a bold browline on the upper frame, which is contrasted by a sleek bottom structure made of thin metal. The lenses are characteristically held in place by the metal frame and are of a squared-off round shape. Conventionally, the upper portion is also known as the cap or brow, which is made from thick solid plastic or acetate that is also used on the temples. The rest of the frame, with the eye wires and bridge, are typically made from metal. In more modern frames, the design can often replicate the round sunglass but use a lighter shade or altered plastic on the bottom to showcase the upper part of the frame. You can find these sunglasses with different materials, color combinations, and sizes. The clubmaster is a timeless classic frame that looks flattering on most face shapes and complexions. The most popular colours of Clubmaster sunglasses are tortoiseshell or black acetate combined with gold or silver rims.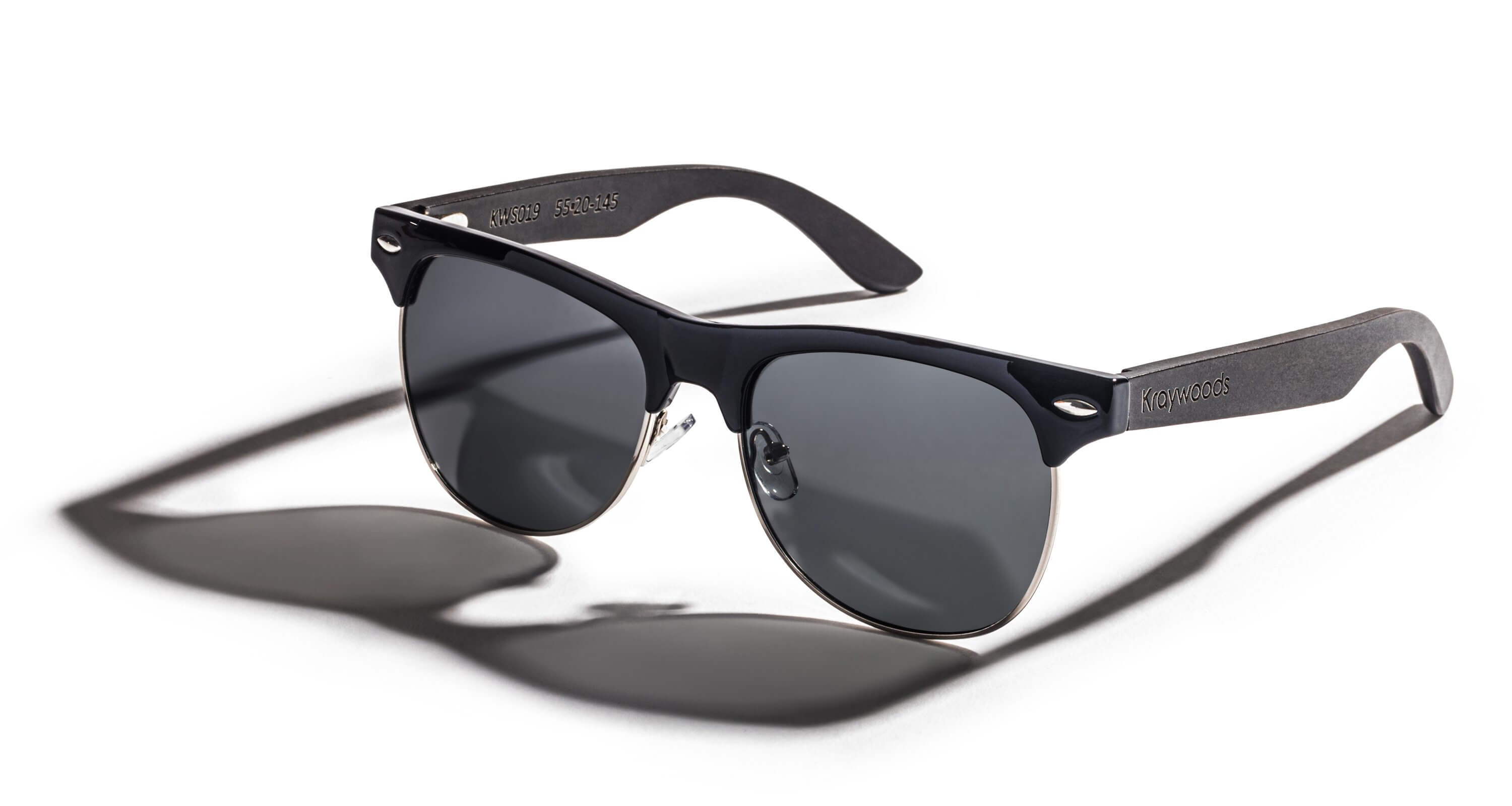 How to Wear Clubmaster Sunglasses
With a formal or professional outfit, Clubmaster sunglasses are an excellent option to accessorize with. Because of their versatile style, clubmasters are also a perfect option to enhance a casual outfit on the go. Unlike traditionally sporty sunglasses such as the aviator or the Wayfarer, the Clubmaster has a retro look that pairs pleasantly with country club attire, business suits, and blazers. They also match well with different face shapes, mainly oval, round, and rectangle face shapes.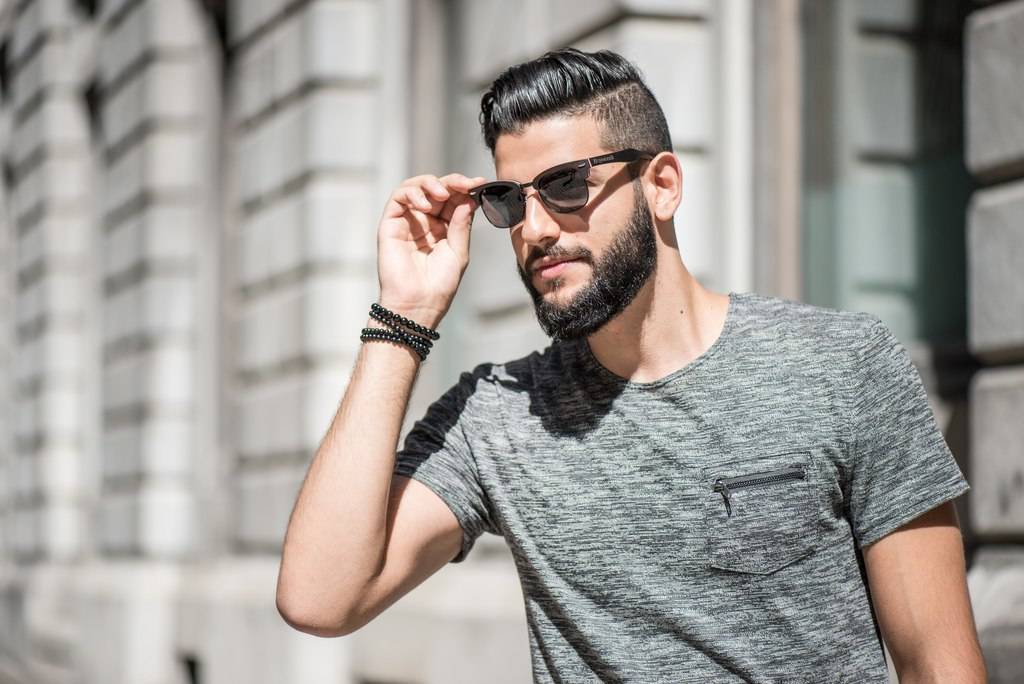 Styling Tips For Clubmaster Sunglasses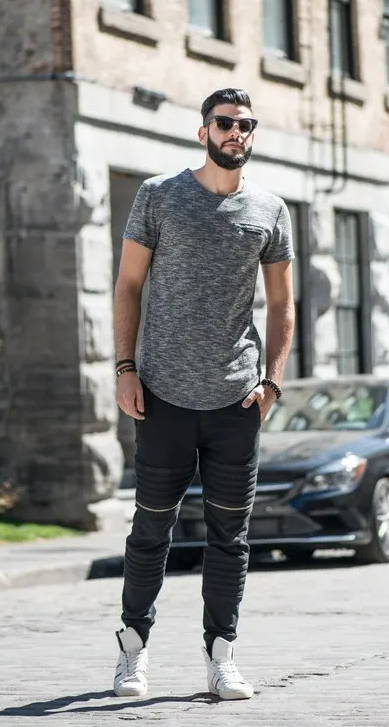 -When wearing sunglasses, you want to choose a pair that will match your style and personality. If you like to have something classic that will match with all your outfits, black clubmasters with a silver rim are the way to go! On the other hand, if you're looking for a bold pair of sunglasses that will add some edge to your style, you can choose tortoiseshell clubmaters with a gold-rimmed frame. You can find out more about the best ways to make your sunglasses match with your outfit here!

-Clubmaster sunglasses make for a stylish look on any gentleman. You can consider wearing accessorizing your look with them when you are on a date, going for an outdoor lunch with friends or office mates, or enjoying your time at an afternoon cocktail party. In other words, these sunglasses are great for an effortlessly fashionable and elegant look on any day.
-Clubmaster sunglasses may not be an ideal option for sporting or other outdoor activities where you may need optimal protection from the wind and the sun rays. For these types of activities, we would recommend opting for a pair of wayfarer sunglasses instead.
---
Over the years, Clubmaster sunglasses have remained, without a doubt, a classic staple in eyewear fashion. You're not a true sunglasses lover if you haven't owned a pair of clubmaster sunglasses at least once. Depending on your preference, you can find clubmaster sunglasses made by many brands in various colours and materials such as acetate, metal, and wood. Kraywoods makes Clubmaster wooden sunglasses that are stylish and extremely lightweight, perfect for accessorizing your attire with a unique appeal and a comfortable feel for long days in the sun. Now that you know all about clubmaster sunglasses and you've got all the styling tips you need, you're ready to shop for your next pair!