How to Style Wayfarer Sunglasses
Posted at 1:30 pm • 01 July 2020 • Chloe from Kraywoods
---
No doubt, wayfarer sunglasses are among the most popular sunglasses around the world and have always been a must-have sunglasses shape for fashion lovers. The Wayfarer was the most desired style of sunglasses of JFK, Bob Dylan, and Andy Warhol. Their versatile style cuts through upscale, professional, and casual cool style to remain one of the most timeless and classic sunglasses shapes. Let's check out a brief history of the Wayfarer sunglasses style, how to wear them, and how to identify authentic from fake Wayfarers.
---
Surprisingly the word "Wayfarer" defines someone who travels through the foot. These days you probably know Wayfarer as one of the bestselling eyewear styles around the world. But just a few decades back, they were nearly obsolete because of their declining popularity. Designer Raymond Stegeman invented the Wayfarer sunglasses to turn away from the traditional aviator metal frames found at that time, and they were created by Bausch & Lomb's Ray-Ban brand in 1956.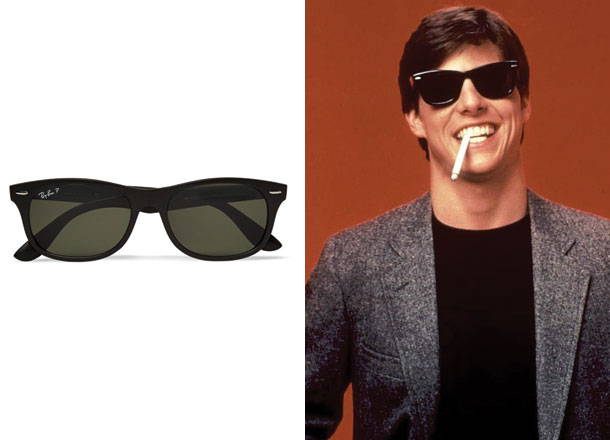 Wayfarers go with most face shapes, but they might not be suitable for everyone. Depending on your head's size, wayfarers may not be the most flattering choice of sunglasses for you. Compared to a pair of sleek black metal frames, the wayfarer sunglasses made from a thick plastic frame are definitely more out there when it comes to style. For this reason, they may not be the most suitable for people who have small faces. Regarding the face shape, wayfarers will look good on practically any face shape such as round, oval, heart, rectangular or oblong.
Wayfarers with traditional black plastic frames may sometimes come across as more of a casual style of sunglasses. But depending on how you style them, they can also be dressed up for an upscale classic look. Here are some tips on how you to style wayfarer sunglasses:
When the wayfarer sunglasses were created, black was the original colour; however, the saying that black goes with everything purely is not valid. Black might be a very harsh sunglasses colour depending on your skin tone. So you should avoid it if you have fair or medium skin. As deep skin tones will show less contrast, the black sunglasses will be more flattering. You can wear black wayfarers for both casual and classic outfits and go for coloured or

flashy mirror wayfarers

for a more distinctive and bold look.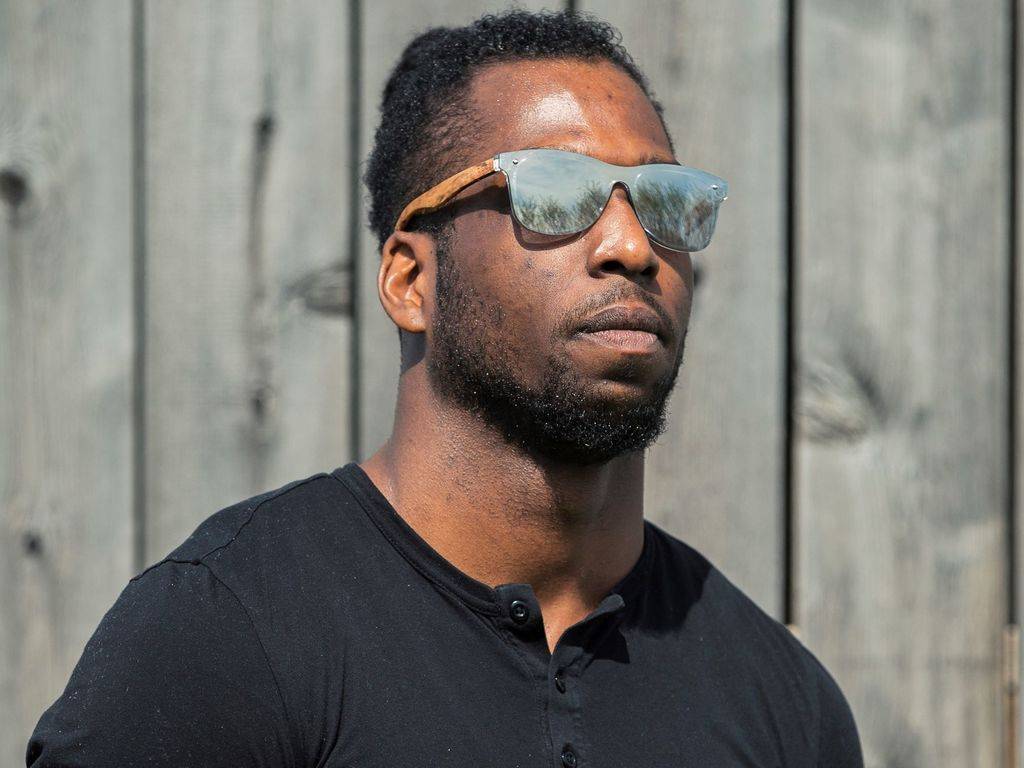 If you're wearing a business outfit or formal wear, then a pair of

black wayfarer sunglasses

will perfectly complement your look. Black is a timeless classic colour than can match with any outfit. Avoid coloured for these types of outfits.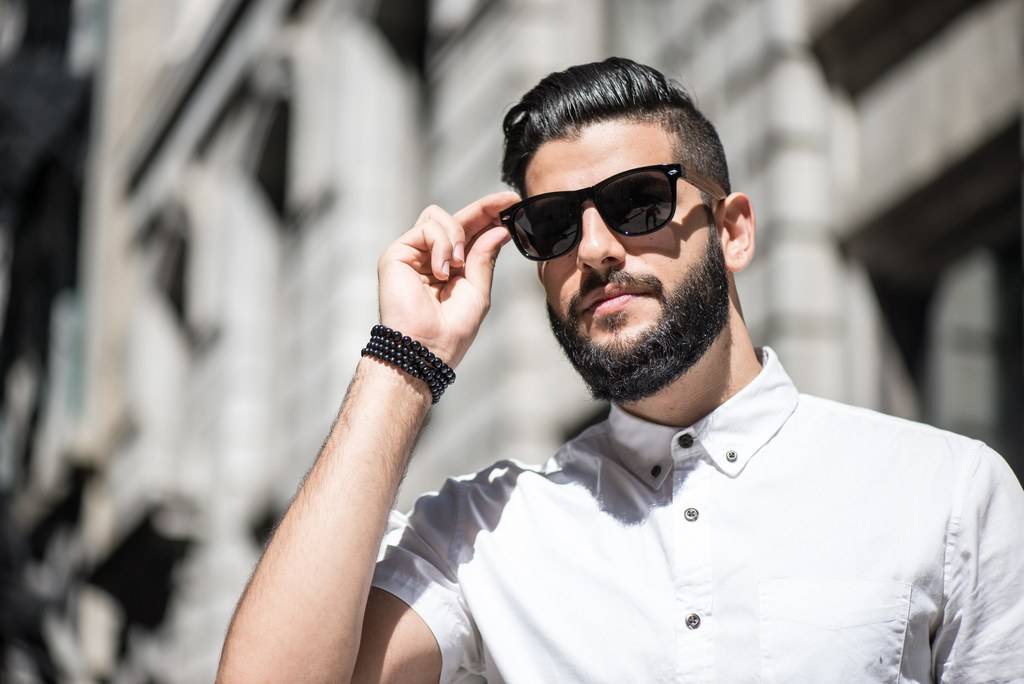 Wayfarers are very versatile sunglasses; you can wear them at the beach with your swimsuit or go for a walk downtown with a casual t-shirt. You can also wear it with a business outfit. The real value to a pair of Wayfarers over a wrap-around pair of sunglasses is that they can be matched with far more clothing styles and can be an everyday pair that you can keep in the car.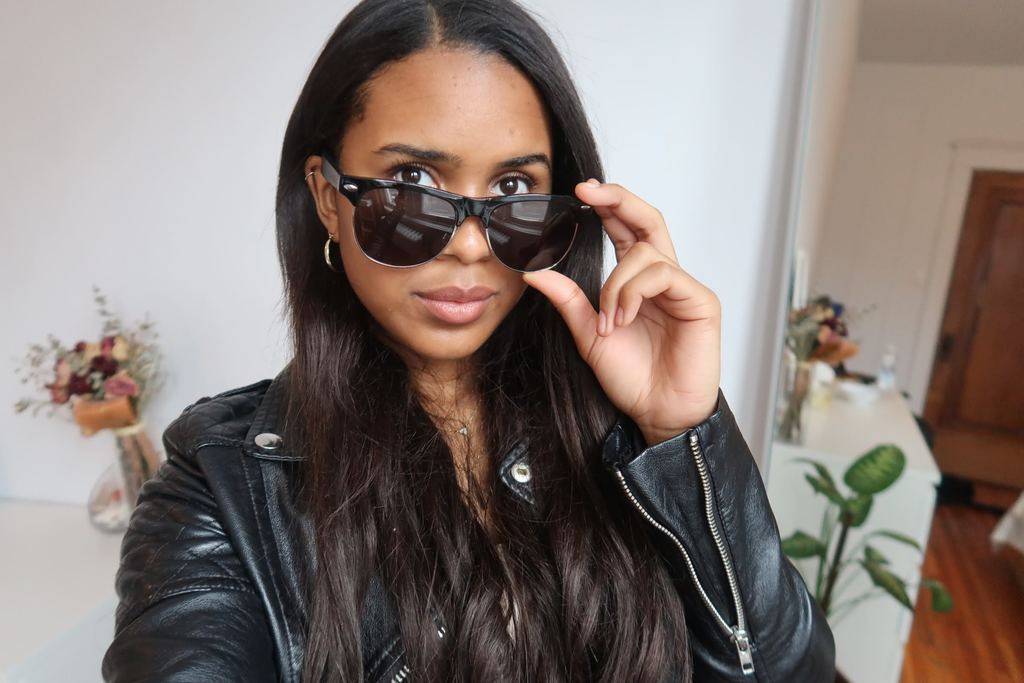 If you find wayfarers stylish and match your face shape, you can buy several pairs with different colour frames and switch up your style depending on the look you want. You can find wayfarers in tortoiseshell colour, red, blue, green, yellow and many more colours.
You can buy a pair of wayfarers in any optical shop or order them from an online eyewear store. If you're buying them online, make sure to check the frame size indicated on the website to ensure an optimal fit. Many eyewear brands make their unique version of wayfarer sunglasses so that they can vary in design, materials and size. You can find plastic, acetate and metal wayfarers, and wood wayfarers available in different sizes and colours. Keep in mind that the size of the lenses and the width of the frame will have an impact on how the sunglasses will look on you. If you prefer a bold look, we would recommend going for acetate or wood wayfarers. If you like a more subtle and sleek look, you can go for wayfarers with metal frames. Let's check out some of the tips to get the best wayfarer sunglasses:
Any optical shop will have authentic wayfarer sunglasses or other styles of wayfarers made by independant eyewear brands like

kraywoods

. When you're shopping at an optical store, make sure to wear the Wayfarers in store to see how they look on your face.
For the best deal, check vintage stores for Wayfarers that are made from acetate. You can sometimes get a vintage pair from the original Ray-Bans made in the 1900s. Keep in mind that back then, wayfarers were made much bigger than the new models. If you have a small face, vintage frames may not be ideal for you as they can be too big. In this case, some other brands may have a better option for you.
Online stores run sales more often than optical stores, especially in the summertime or during the holidays, so it is ideal for shopping for a new pair of sunglasses. You can look out for these sales and grab a pair of wayfarers for a great deal!
How to Identify Fake Wayfarers
You may find some fake ray ban wayfarer sunglasses around. So how can you find out the quality of your sunglasses and identify authentic wayfarer sunglasses from fake ones?
-First of all, check the box of sunglasses. There should be a barcode label in it, and it will not be too shiny. You can also look at the print quality of the logo. Sometimes the fakes ones have a slightly off logos or lower print quality logo.
-Check the printing inside the arms of the frames; there should be a model number and a CE mark printed or lasered on there.
-There should be a static sticker on the new frames indicating the type of protection such as "UV400" "100% UVA/UVB". If this sticker is missing, then this can be a sign that the wayfarers are not authentic.
-Check the hinges. If they are plastic, then it's a fake.
-Check the silver accents on each corner of the frame; sometimes, fake ones have a slightly different shape than the original wayfarers.
The best way to identify fake sunglasses is to look at the hinges and the details. The easy way to avoid buying sunglasses that are not authentic is to purchase directly from eyewear brands or optical stores. This way, you'll be sure to get the quality that you paid with the advantage of having a guarantee on your sunglasses.
---
Wayfarers are must-have sunglasses as they are versatile and easy to match with almost any outfit. You can always have them on to protect your eyes from the sun's harmful rays without compromising on style. If you're someone that doesn't like to have many pairs to choose from, then wayfarers are a safe bet! On the other hand, if you like to change up your style often and like the wayfarer sunglasses shape, you can avoid the original black wayfarers and go for an updated and colourful design for an effortlessly fashionable look.