How Much Does An Eye Exam Cost
Posted at 1:30 pm • 27 July 2020 • Chloe from Kraywoods
---
When you're looking to get a new pair of eyeglasses, the first step is to get an eye exam with an optometrist for a prescription. Eye exams are usually offered at any local optical center near you. If you've never done an eye exam or had glasses before, you may wonder how much does an eye exam cost, what things should be taken during the eye exam, and how frequently should your eyes be examined?
The cost of an eye exam depends on the location, insurance plan, and the services you receive when visiting your optometrist. Let's find out everything you need to know about eye exams and what you should do to prepare yourself for one.
---
You can get an eye exam at different locations where an eye doctor is available to offer the service. This will include an independent eye doctor's chamber, an eye care group practice (optometrists, ophthalmologists, or both), the eye department of a multidisciplinary medical clinic, or an optical shop that provides eye exams through an affiliated optometrist.
The cost of the eye exam may vary significantly, and it depends on where you live and some other factors as well, which include:
Whether the exam is executed by an ophthalmologist (MD) or an optometrist (OD)

Services and test included in the exam.

Whether the exam comprises a contact lens fitting or any other contact lens-related services

Whether your vision or medical insurance covers these services.
Keep in mind, eye exams for contact lenses almost always cost more than routine exams to check your overall eye health conditions and update your eyeglasses prescription. You can learn more about how the eyes and prescription glasses work on our blog!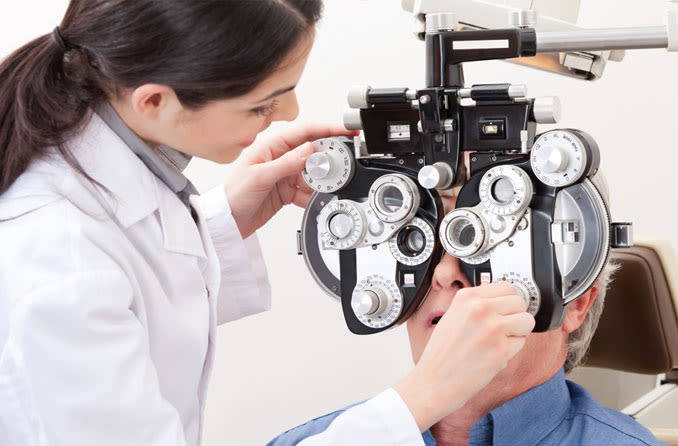 A complete and comprehensive eye exam must include the following at least the following things:
A complete review of personal and family health history. And also any history of your eye problems.

Assessment and evaluation of your distance and near vision by an eye chart.

Assessment and valuation for the presence of farsightedness, nearsightedness, astigmatism.

Testing near vision to determine if you have presbyopia to evaluate the need for progressive lenses.

Evaluation of the ability of your eyes to work together as a team.

Eye pressure test and exam of the optic nerve to eliminate or rule out glaucoma.

Inspection of the inside of your eyes to rule out other types of eye problems, like - cataracts or macular degeneration.
A contact lens exam generally includes some additional tests and other procedures beyond the mentioned above. Make sure to ask what are the tests included when obtaining information regarding eye exam costs.
Keep in mind that some locations might publicize a low exam fee, but that will only include the necessary tests. An extra fee will be necessary for any additional testing or specific measures you might need, such as pupil dilation, retinal photos, etc. They may be comprised of a high exam fee mentioned somewhere.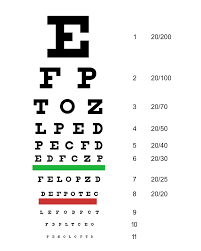 Things To Consider When Getting An Eye Exam
It would help if you considered certain intangibles when comparing eye exam costs. These may include: the professionalism and sociability of the doctor and other staffs, level of training that the doctor's assistants have, how long you need to wait for the checkup, how advanced the optical equipments are, the suitability of the office location from your place, and also the hours of operation. When selecting an eye doctor, it would be good to ask friends for recommendations and to "shop around" first through a personal visit to the office before scheduling your eye exam.
When Do You Need To Have Your Eyes Examined
Most eye care professionals suggest having a comprehensive eye exam every one or two years, depending on risk factors, your age, and also whether you now wear eyeglasses or contact lenses.
Specialists say that more than 80 percent of the information children obtain in classrooms is presented visually. Therefore routine eye exams are crucial for children to get ready to learn in school.
It is generally recommended that children have their first eye exam when they are six months old, a consequent one at the age of three, and another when they are ready to go to school. Risk-free children need to continue examining their eyes every two years until the age of 18.
On the other hand, children with health risk factors or vision difficulties may need their first eye exam before they are six months old and may need more repeated eye exams throughout their childhood.
Some examples of risk factors may include the following:
Low birth weight or history of early premature birth

Infection of mother during pregnancy like – AIDS, rubella, venereal disease, herpes, etc.

Developmental delays

Crossed or turned eyes (strabismus)

Family with a history of eye disease

High refractive errors

Other types of Physical diseases or illness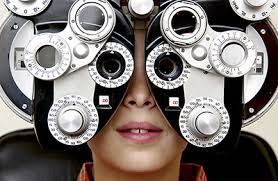 It is recommended that adults aged between 18-60 must complete an eye exam at least every two years to have a lifetime of healthy vision. As of the age of 60, eye exams must be completed every year to monitor ocular health.
Adults with health risks need to have more frequent exams. These risk factors may include:
The family history of eye disease, like - glaucoma, macular degeneration, etc.

Diabetes or high blood pressure

A visually demanding occupation or one that may pose hazards to the eyes.

Taking prescription or non-prescription drugs that might have visual or eye-related side effects.

Earlier eye injuries or eye surgery  

If you have doubts about how often you (or your children or parents) need to have your eyes examined, you may need your eye doctor.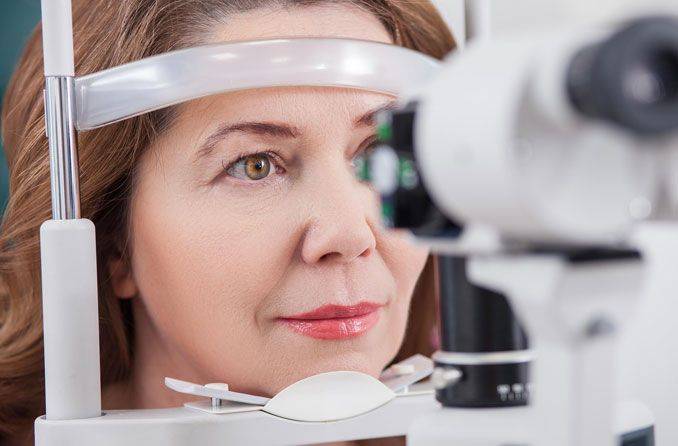 ---
A routine eye exam is just as important as a routine visit to your general doctor. With complete testing, an eye doctor can help improve your vision by prescribing eyeglasses or contact lenses if needed. Furthermore, routine exams will help detect any ocular health issues at an early stage, such as glaucoma, cataracts, macular degeneration and many more. If you want to ensure optimal ocular health, we suggest going for an eye exam at least once a year. If you haven't been doing so already, make sure to find an eye doctor near you and get an eye exam for an ocular health check as soon as you can!