Where Can You Donate Old Eyeglasses?
Posted at 9:30 am • 20 July 2020 • Chelsea from Kraywoods
---
If you have recently purchased a new pair of eyeglasses to update your prescription or had eye surgery to liberate yourself from needing corrective lenses, you may be wondering what you can do with your old eyeglasses. If you have a beautiful pair of used glasses that are not of use to you anymore and you want to avoid throwing them into a landfill, the best thing you can do is give them a second life and donate them to someone in need!
Where can you donate your old eyeglasses? Let's check out all the different ways you can give your old glasses to charities or organizations that will make use of them for a good cause!
---
Why Donate Your Old Glasses?
By donating eyeglasses, you are having an impact on changing a visually impaired person's life and giving them their sight back. According to the independent nonprofit OneSight, more than one billion people worldwide have vision loss without access to eye care, and a pair of eyeglasses might help them regain their sight.
When you donate your old pair of glasses, you are giving to a human cause and contributing to making someone's life better. Your old eyeglasses can help a child on the other part of this world have functional vision and see the blackboard. With only a pair of glasses, you can help improve someone's quality of life, continue their studies, work and have a chance at a better future. Does not that sound amazing?
Besides the gift of sight, donating old glasses will divert an entirely valuable item from being thrown into landfills. The average U.S. inhabitant throws 4.5 pounds of solid waste per day, so anything you can keep to reused or recycled can make a positive impact.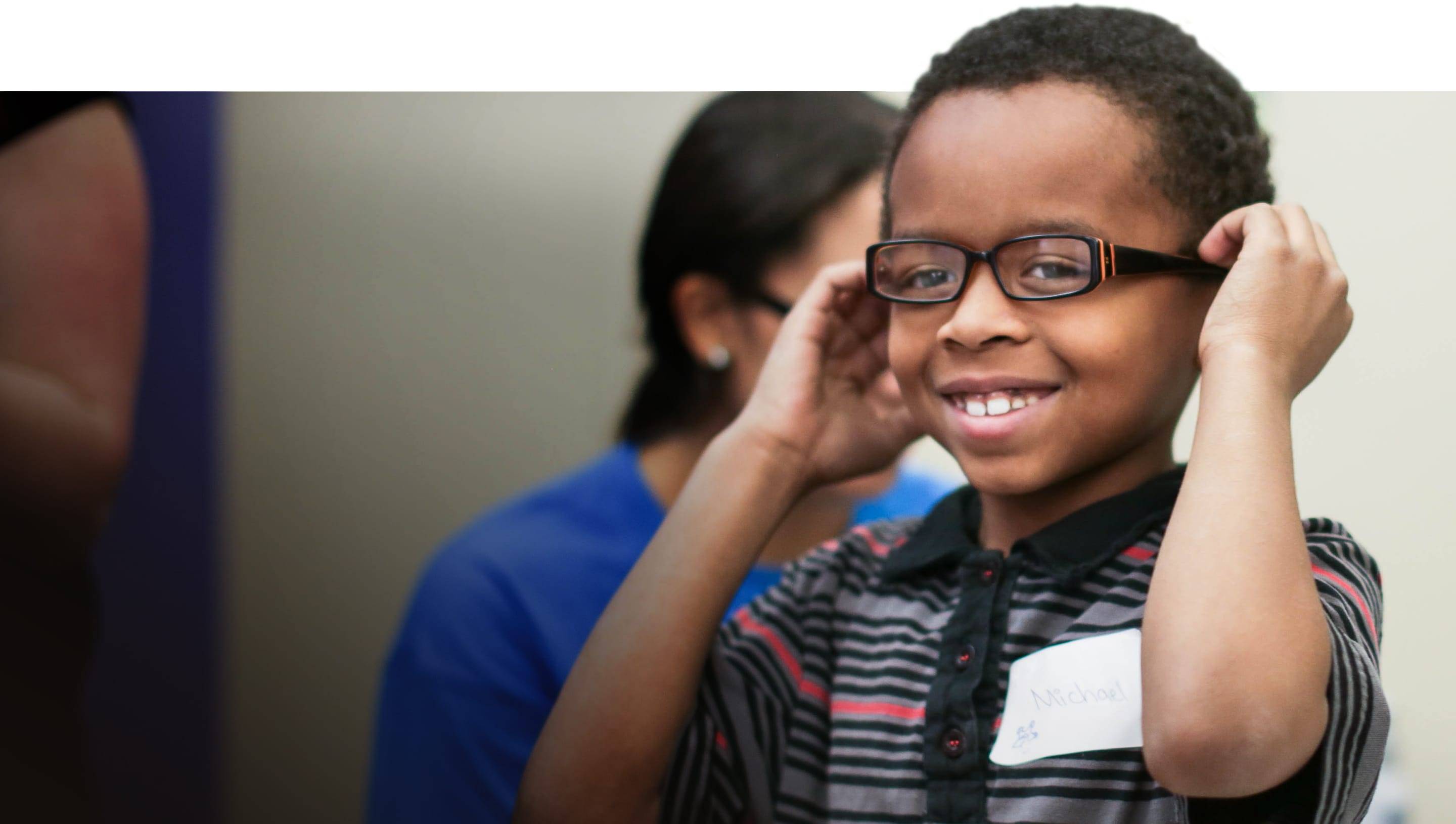 How Can You Donate Eyeglasses To Charity?
It is as simple as grabbing your old glasses and giving them the right charities and organizations. There are many global nonprofit organizations and charities that receive eyeglasses donations. Some of them accept old and used glasses, whereas some others only take new glasses as donations. Based on the organization, you might be able to donate children or adults prescription eyeglasses, used glasses frames, new glasses, or non-prescription readers.
When you donate your glasses, the respective organizations will assess them first to determine the exact prescription. After that, they will clean and possibly fix them if needed. Your old pair of glasses will then be matched to someone based on their visual needs. They will be given to any person who needs them around the world or even in your local community.
Many donated glasses are also used in medical mission trips where qualified eye care specialists give free vision care services in areas where there is limited access to medical specialists and health resources.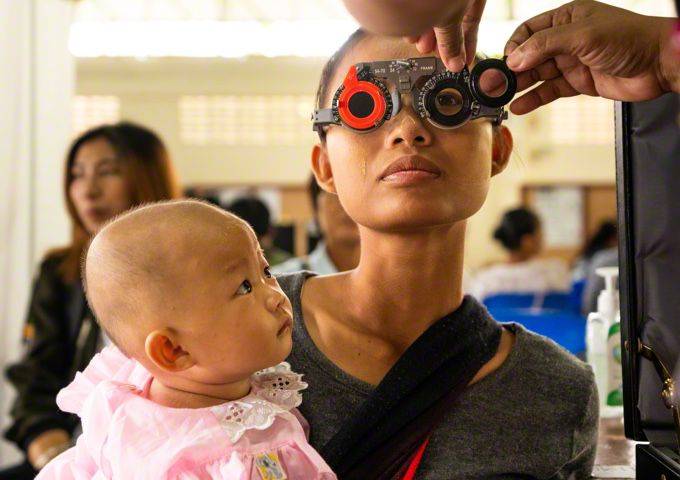 Which Charities Accept Donated Eyeglasses?
Lions Clubs International
Lions Clubs International operates a network of Lions Eyeglass Recycling Centers and collection boxes. Their volunteers work tirelessly to process the donated glasses for supply through medical missions around the world.
New Eyes is a United Way agency, which buys new glasses for people in the U.S. and also accepts, processes, and allocates donations of gently used eyeglasses for people abroad. New Eyes takes used prescription glasses, sunglasses, reading glasses, safety glasses, and children's glasses. Keep in mind that your glasses need to be in good condition to be donated to New Eyes.
OneSight is an independent nonprofit organization that has been helping over 9 million people in 46 countries worldwide. They have set up their own permanent vision centers and have charitable clinics around the world. While OneSight distributes new eyewear to patients, they also accept donations of used eyewear and send it to Lions Clubs International to support their recycling programs.
Vision insurer VSP Global delivers access to no-cost eye care and eyewear for over 2 million people around the world through Eyes of Hope. They take donations of new and gently used eyewear.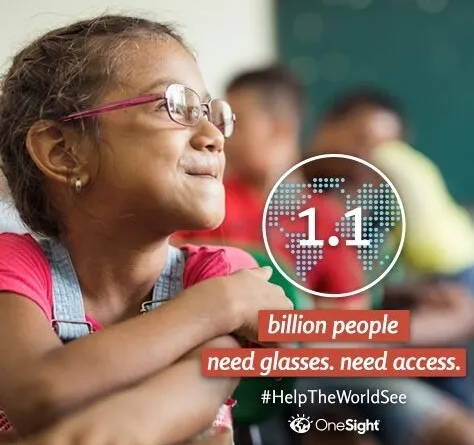 Where Can You Donate Your Old Glasses?
Now that we covered all the above, you're probably wondering where you can drop off your old glasses for donation. Donating eyeglasses is very simple and straightforward. Let's see all the options below:
1. LensCrafters, Sears Optical and Pearle Vision
You can donate gently used prescription glasses at any local LensCrafters, Sears Optical and Pearle Vision centres. All these three stores have a partnership with OneSight, which will distribute the glasses to a nonprofit that receives and distributes used glasses worldwide.
Lions Clubs has been working with local communities to make the donation process easy, so you might be able to find a donation box at your local library, business, school, bank, small, or place of worship.
Goodwill also accepts donations of glasses. And thy pass them to another nonprofit in the community. You can check the nearby donation centre to check if they offer this in your area.
4. Mail Your Eyeglasses Donation
VSP Vision Care is the biggest vision guarantor in the U.S., which allows the members to print a free shipping label to provide donated eyeglasses to them for free.
5. Drop off your glasses while you shop
You can give your old glasses at Walmart and Sam's Club vision centres across the United States. The Lions Club also has an agreement with these retailers.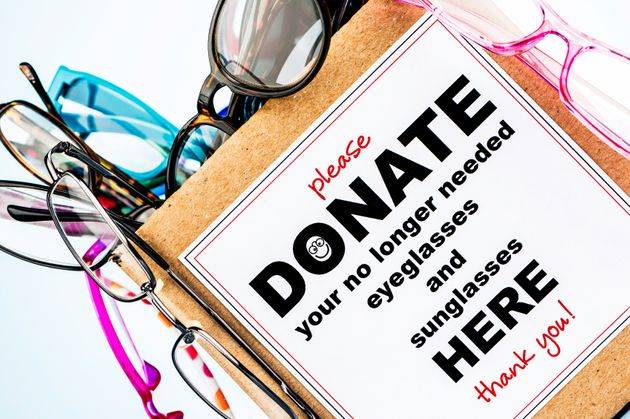 Things To Keep In Mind While Donating Your Glasses
To make sure that your donated glasses will be accepted and rightly put to use, you can check out different donation guidelines. Generally, nonprofits don't accept broken or damaged glasses, contact lenses, or glasses cases.
For example, New Eyes only accepts eyeglasses that are in good condition, so it would be better to avoid sending any glasses that you wouldn't feel comfortable passing on to your relatives or friends.
For best practice, avoid donating severely damaged or broken glasses that can no longer be worn, instead donate glasses that are still in good enough condition for someone else to be able to make good use of them.
---