Posted at 3:30 pm • 06 June 2020 • Ray from Kraywoods
---
If you're a regular sunglasses wearer, you might have noticed that after a certain time, the fit and comfort of your sunglasses is not as optimal as when you first purchased them. All sunglasses tend to get loose with time and start sliding out of place, appear crooked, hurt behind the ears, or leave marks on the nose after a long day of wear. If this is the case for your wooden sunglasses, we got you covered with just a few minor steps to adjust them and have them fitting like brand new again! These essential and easy steps can be done at home and can be applied to adjust any other type of glasses you own.
---
First of all, stand in from any mirror in your home and look straight. Then make the position of your wooden sunglasses in a way so that the middle of the lenses is placed in the center of your eyes. This is called the optical center and the perfect position for your eyeglasses when you wear them. If the fit is not good when your glasses are in this position, then you have to adjust them for an optimal fit. If the lenses of your sunglasses are too dark to be able to see your eyes through the lens, make sure you do the test in a brightly lit room.
If on one side your wooden sunglasses looks curved, bent or heavily tilted, then it's likely because of the temple arms might be crooked and need to be adjusted. You can test the temple arms by laying your sunglasses upside down on any flat surface. On the flat surface, both temple arms should rest evenly. If one of the arms isn't resting on the surface, then you would have to adjust them for a straight fit.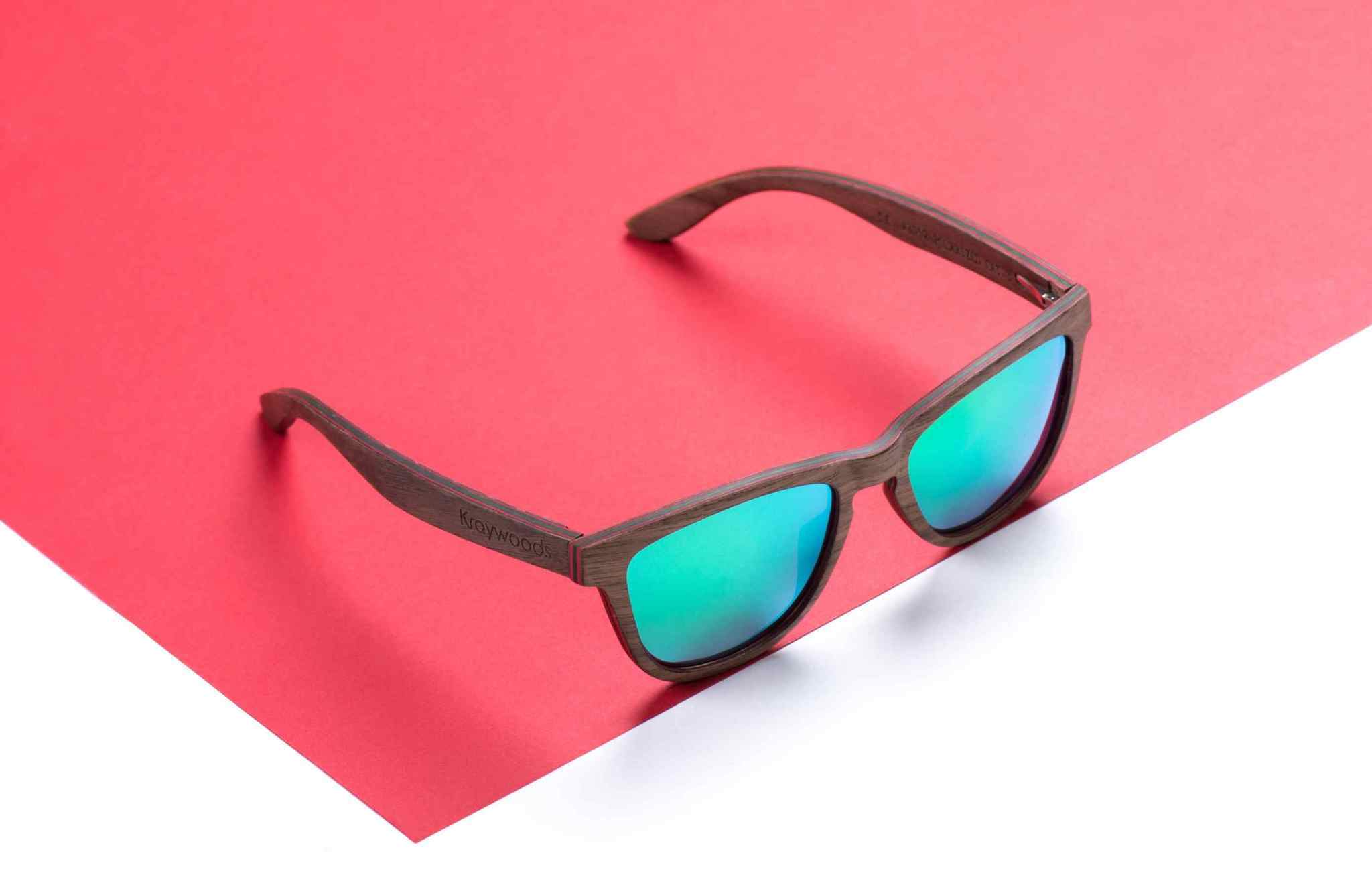 In this step, you need to look for the height where your wooden sunglasses rest when they are on your face. If you notice the lenses too low down or too high up, then it might be a nose placement issue. If your sunglasses are equipped with silicone nose pads, then all you need to do is adjust their position.
Your sunglasses might sit centred on your face and at the proper height, but you may still feel them a bit tight or a bit loose. In this case, you can adjust the fit of your sunglasses by bending the wooden temple arms inwards or outwards. Right at the hinge is the perfect place to make this adjustment.
Bending the temple arms outwards will relieve any excessive pressure to the sides of your head or temples, whereas bending them inwards will help your sunglasses fit more comfortably to the side of your head.
After all these adjustments, you may find that your wooden sunglasses are still sliding down your face despite everything else looking nicely fitted. If this happens, you can try adjusting the screws that attach the arms to the eyeglass lenses and see if that helps.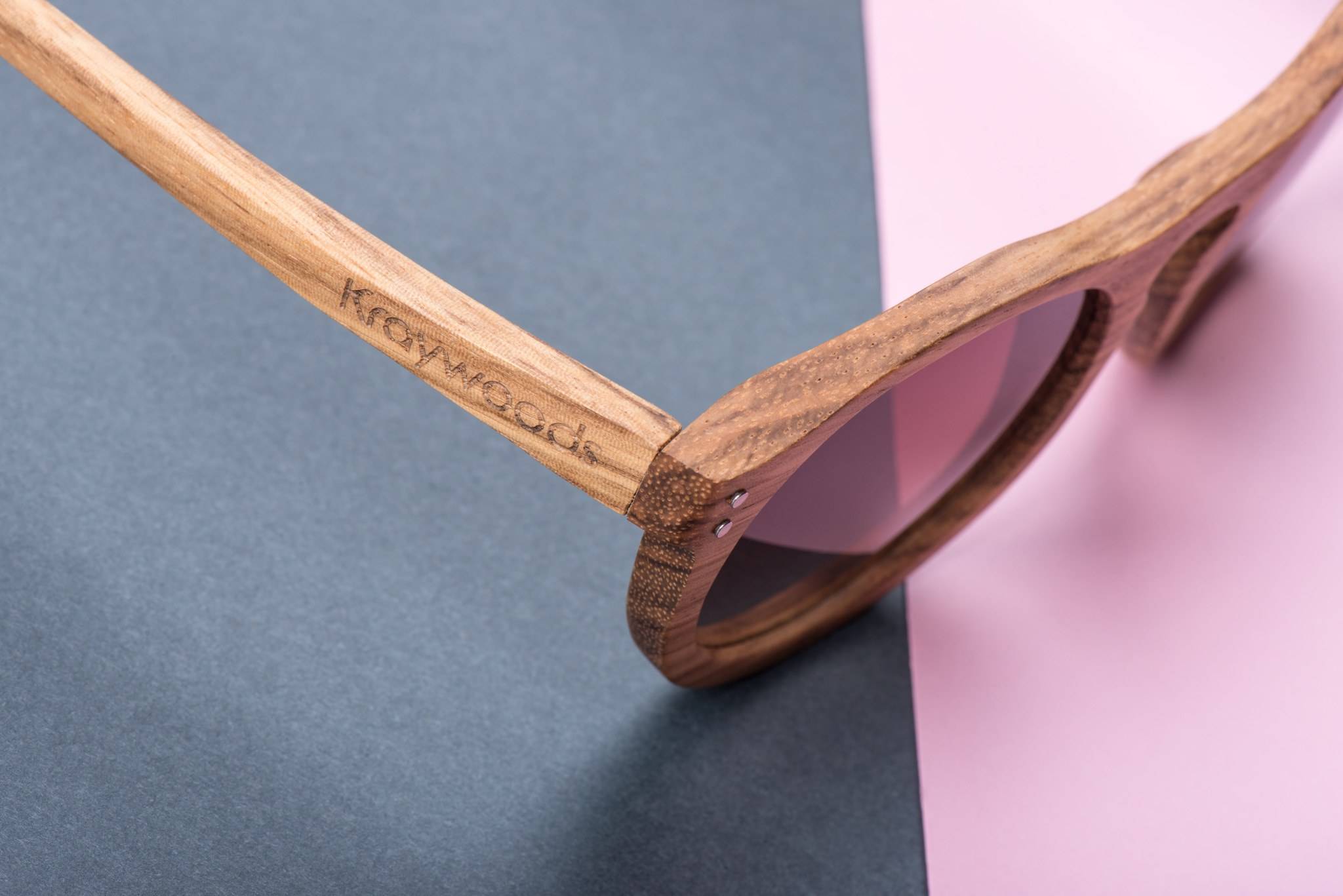 The temple arms prolong over and around your ears and keep the frame in position. In order to determine what adjustments you are going to make, you have to consider the material that the arms of your wooden sunglasses are made of. The adjustments you need to do will vary from plastic, metal to wooden temple arms.
In the case of metal temple arms, moderately turn the arms with small pliers until they become straight. Then put on the sunglasses and observe in the mirror to make sure they're well aligned. Never use wire cutters. It would be best if you used padded pliers, or the frames might get damaged.
In the case of plastic temple arms, the plastic on the lower arm needs to heat by using the warm air source, like a hairdryer, to make the plastic bendable. Then slowly move the plastic upward using your hands until it is positioned in the preferred place. Be careful while using the hairdryer because the plastic might be melted if you overuse it.
There is another way to bend the plastic arms. Before adjusting, you can keep them under hot water for 20 to 25 seconds or heat them up with a hair dryer. The arm should be pliable enough so that you can change them easily. But careful! Don't overheat them under hot water or heat.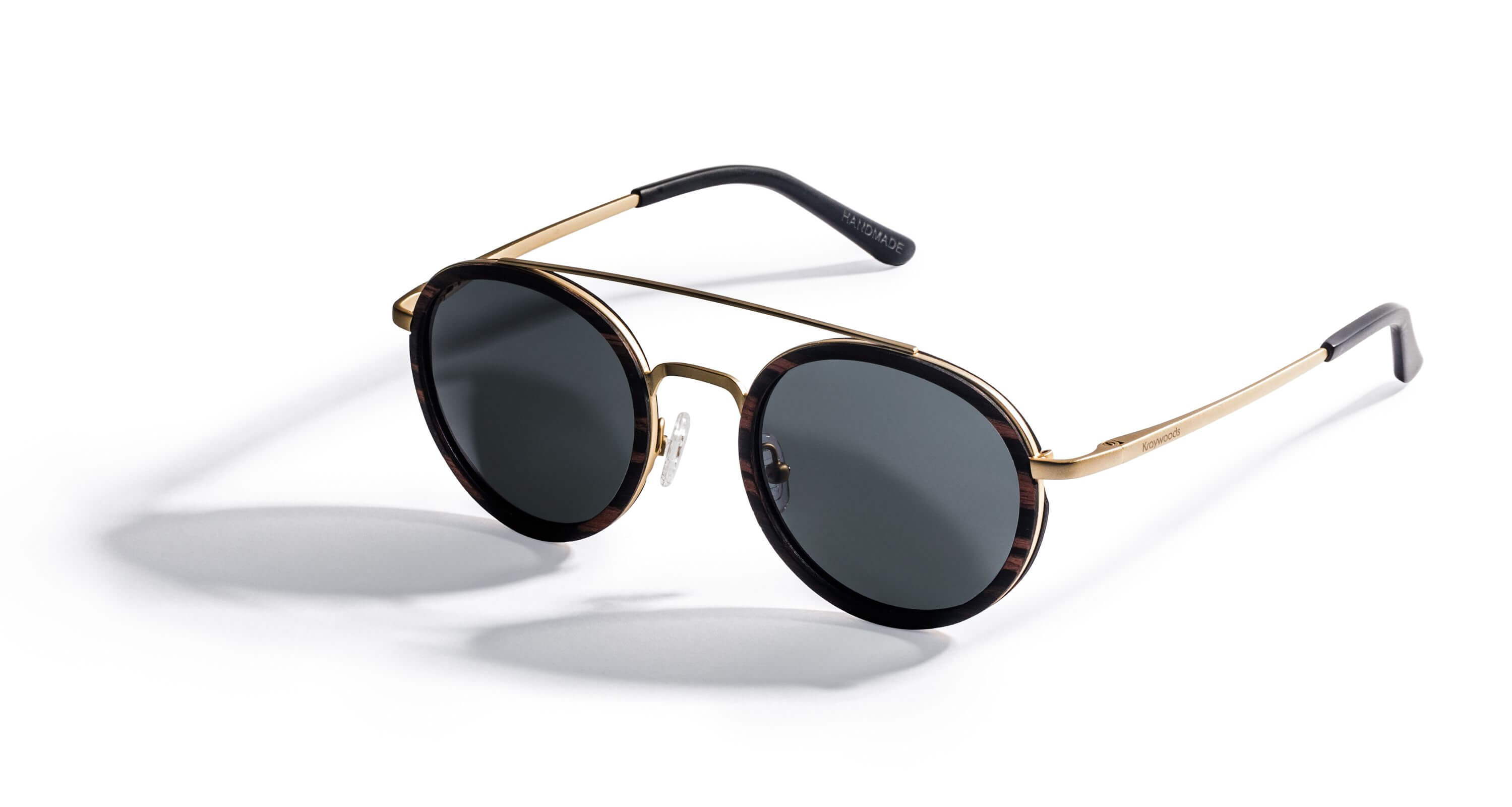 In this step, you have to check the curvature of the earpieces. If you can see that your wooden sunglasses are digging or pinching into your ears or the side of the head, then bend the earpiece segment of the arms outward. If the sunglasses are very loose and slipping down of your nose, turn the earpieces inwards towards the head. But again, how you could achieve this will depend on what type of frame you have. In the case of a metal frame, you can adjust with pliers or even with your bare hands by applying pressure where needed. As for plastic frames, you have to warm the plastic by applying heated air in order to make it pliable .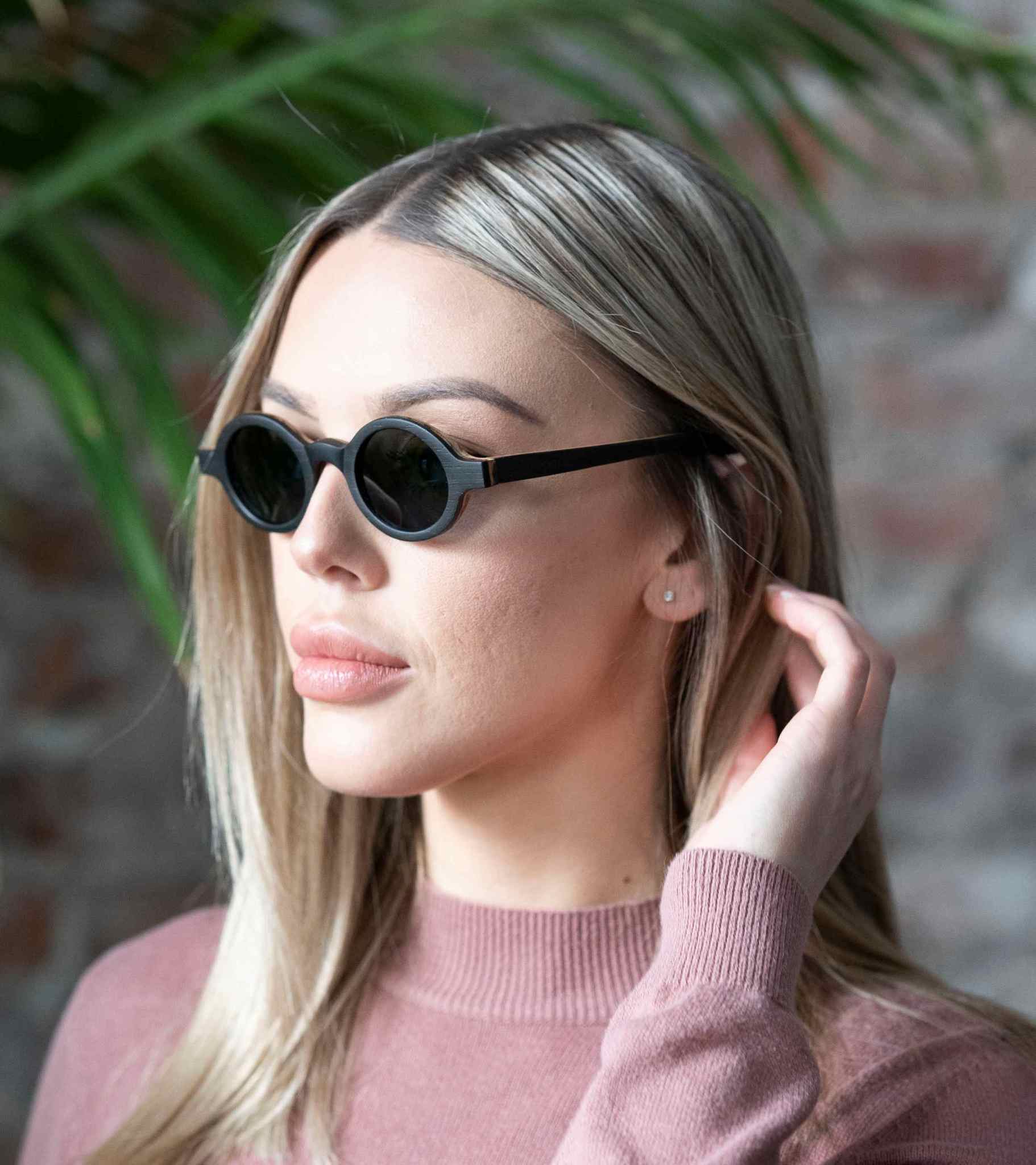 Tighten the screws on each side of the temple to keep your wooden sunglasses from sliding down your nose, and keep the lenses secure in the frames. This process needs a tiny screwdriver. You can find small screwdrivers in standard eyeglass cleaning and repair kits. Make sure you don't over tighten the screws as you might risk damaging the metal or plastic parts are being held in position.
If your sunglasses have silicone or metal nose pads, you can easily adjust them for a better fit and comfort. You need to move the nose pads further apart if the sunglasses sit too high on your face. Pinch the nose pads close together if the sunglasses sit too low. You have to make sure that you bend each nose pieces together or apart at equal distances.
All at once, don't make huge, drastic adjustments to your wooden sunglasses. Sometimes it might not be easy to bend certain materials back into the right position after the repair than it is to make an initial adjustment. It would be best if you made a few minor adjustments at a time. Between every few steps, make sure to put on your sunglasses and verify the fit before you continue doing more changes.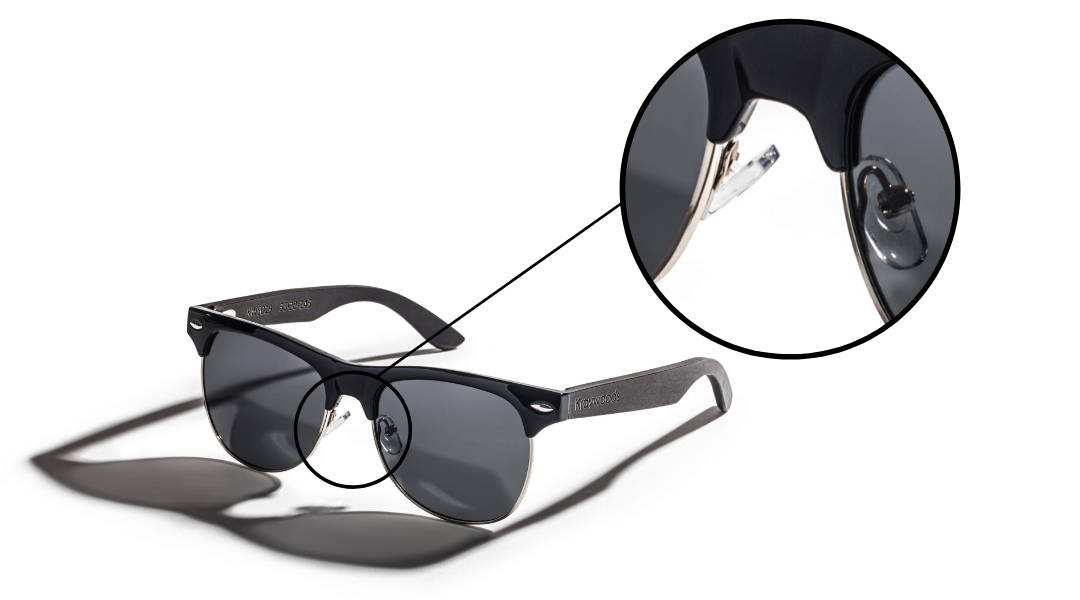 When repairing wooden sunglasses with plastic in the frames, apply the least amount of pressure to make the necessary adjustment of your glasses. Keep in mind not to exert too much pressure on the heated plastic as it might cause the frames to snap, ending with permanent damage.
While using pliers to make the adjustments to your sunglasses, wrap the end part of the pliers in tape. By doing this, you can avoid permanently scratching your frames. So when your eyeglasses may fit adequately, they may look like a dog chewed them up!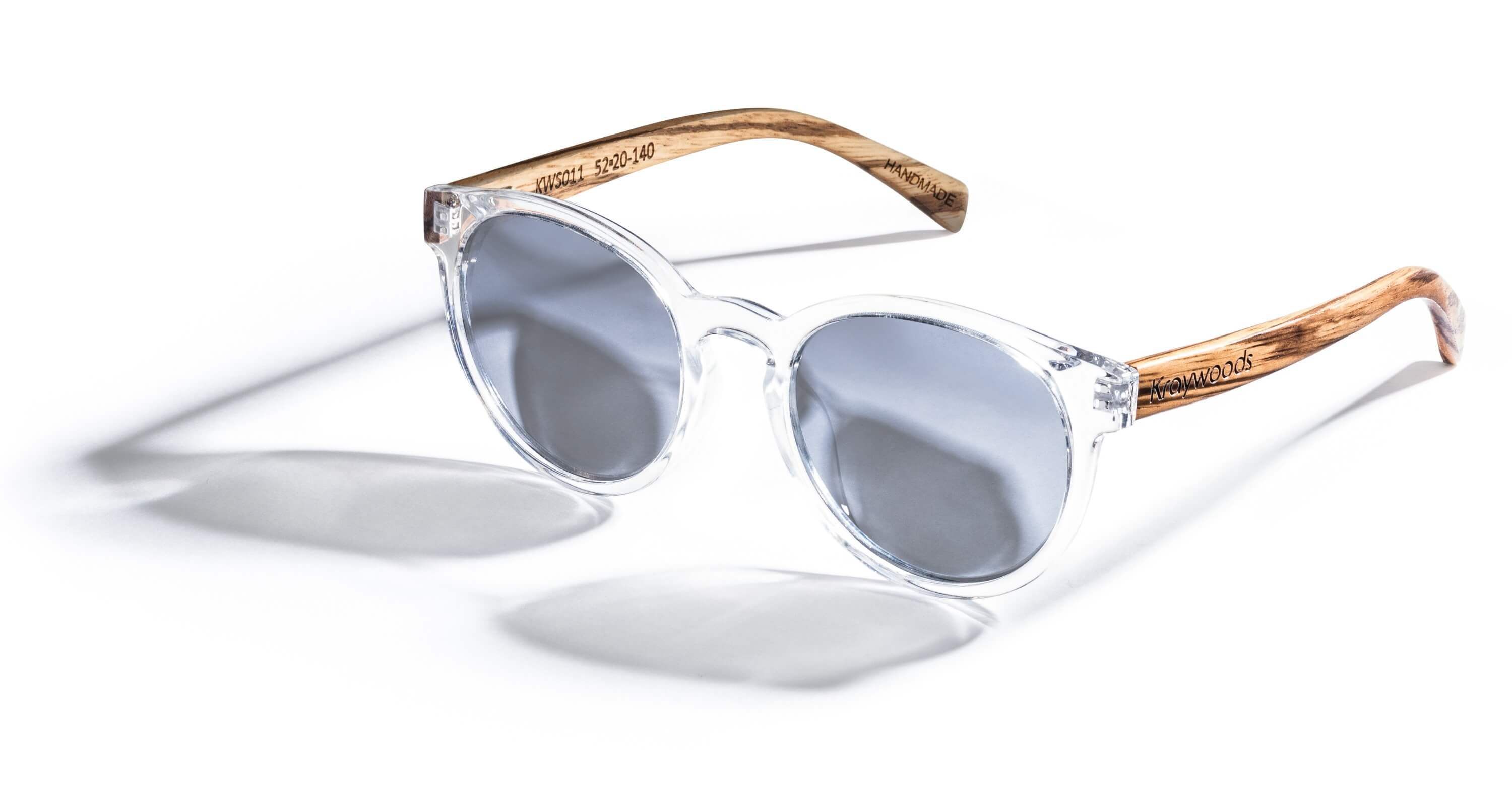 Depending on the type of materials that your wooden sunglasses are made of, some parts of the frame will not be possible to adjust. Frame parts made from wood cannot be bended, so the adjustments have to be done on the screws and the nose pads. If your wooden sunglasses are made with metal or acetate combined, then these parts can be adjusted to help achieve optimal fit and comfort.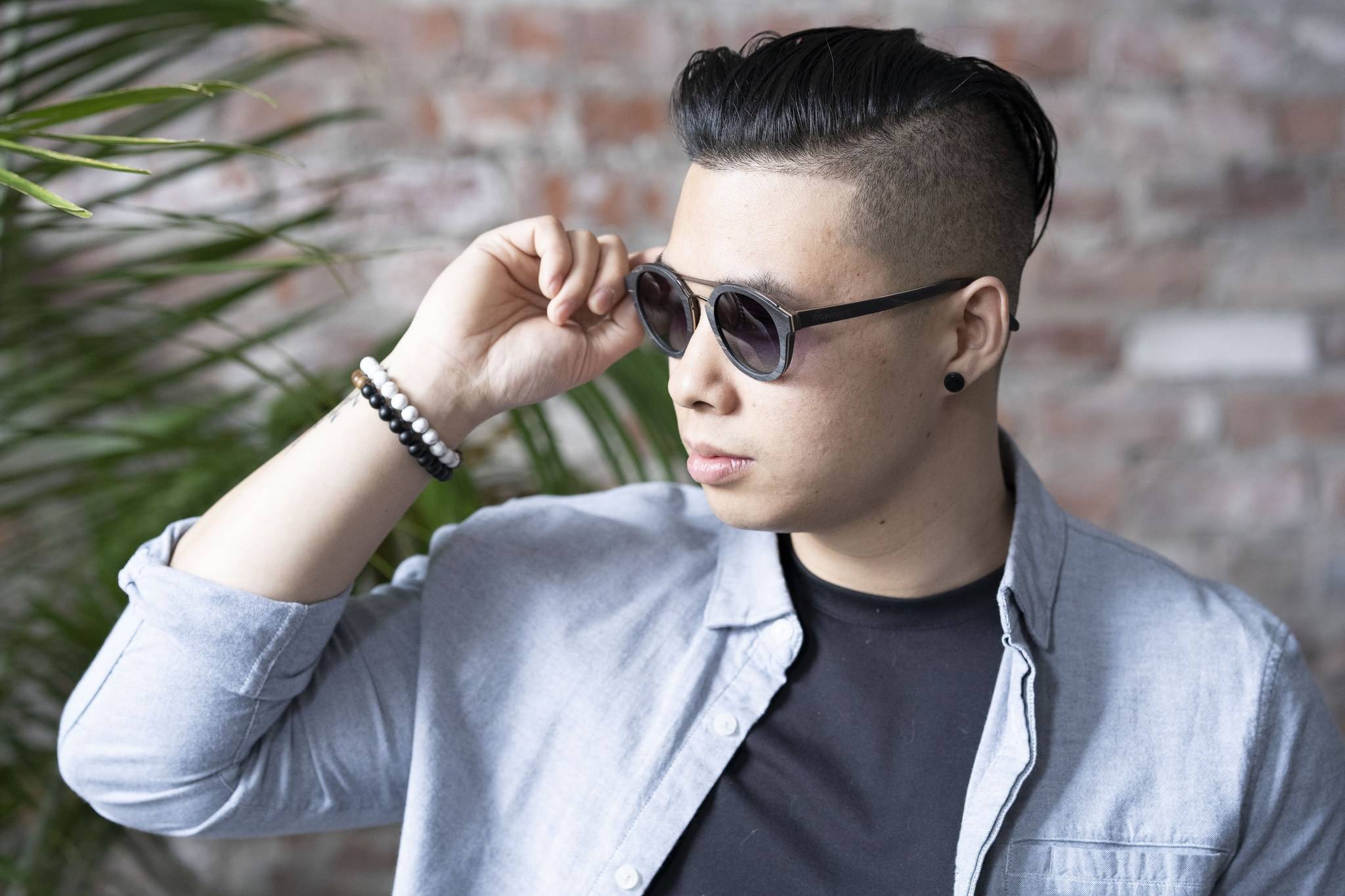 ---
If your wooden sunglasses are in good shape and simply need a small adjustment to fit better, you can always follow these simple and easy steps we mentioned and get it done at home. We recommend regularly checking your sunglasses to see if small adjustments need to be made, that will allow you to always have an optimal fit and superior comfort. If you feel like your sunglasses need a significant adjustment to be fitting better, then it is always recommended to visit your local optical store and have an optician adjust them for you.
Watch Below: How to Adjust Glasses Frames