Posted at 1:15 pm • 27 February 2020 • Chelsea from Kraywoods
---
Sunglasses are the classic summertime accessory! Not only are they perfect to compliment your outfit and enhance your style, but they're also essential to protect your eyes from the sun's harmful rays. Sunglasses keep your eyes safe from the sun's UV rays and the debris in the wind, all while providing you with a better vision by reducing glare and reflection.
Sunglasses come in many different styles, shapes and colours. They can also be made of different types of materials such as metal, plastic, acetate, wood and many more. However, there is one type of material that we love and highly recommend for so many good reasons, and these are wooden sunglasses!
---
They're Environmentally Friendly
Going eco-friendly is a must. Every action you take to replace a plastic product with an eco-friendly one helps reduce your environmental impact. When it comes to eyewear, replacing a pair of plastic sunglasses with eco-friendly wooden sunglasses can make a difference in your carbon footprint. Wood is a sustainable and eco-friendly material that helps tackle climate change by removing carbon dioxide from the atmosphere, as well as reducing new carbon emissions into the air. Not only that, but they're also degradable and recyclable, meaning that once you toss them away, they can be turned into a new pair of glasses or won't sit polluting the earth for the next thousand years like plastic.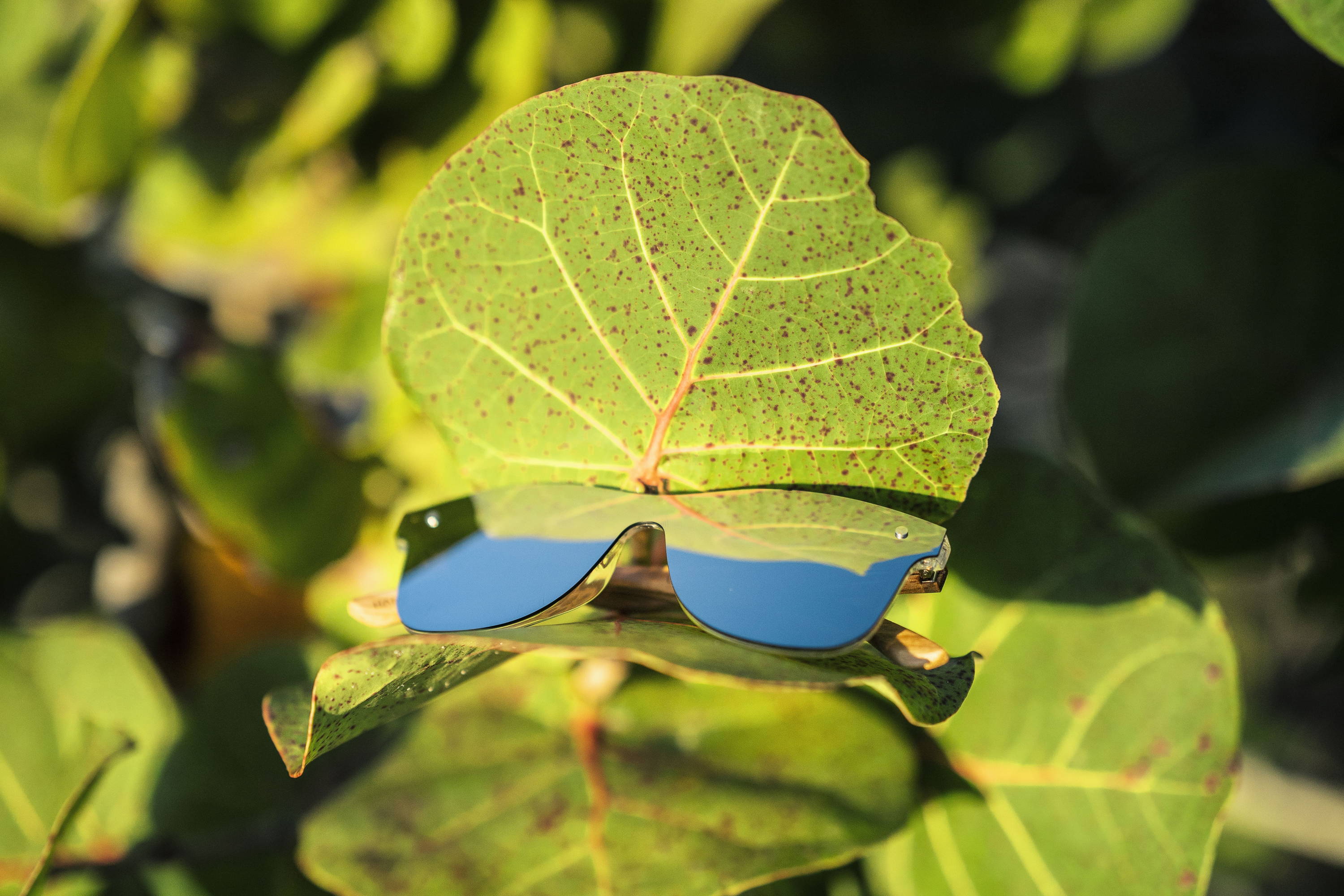 Did you know that nearly twice as much hardwood grows each year as is harvested? It's true. In fact, in the past 50 years, the volume of hardwood species found in American forests has nearly doubled.
They Do Not Contain Harmful Substances
Wood is naturally durable, meaning that the material doesn't have to go through too much processing, if any, to make a pair of wooden sunglasses. In other words, they're all-natural. When plastic or metal sunglasses are made, the production and processing of different chemicals to create the final product can produce harmful substances for the environment. Wood, however, comes as it is, with little to no processing. For you, this means that you aren't at risk of toxic substances.
They're Extremely Stylish and Unique
Like all the sunglasses you might find, wooden sunglasses can be designed and shaped and into different kinds of glasses. From wayfarers to aviators, all of them can come in wood. What makes these glasses even more special and unique is the fact that the pattern on wood is never the same. Even though you might have a pair of aviators, you know that the wood grain and texture of it is going to be one-of-a-kind.
They're Beneficial to Your Health
That's right! Wearing wood is healthy. It is believed that being close to or exposed to wood can help you feel happier and even more relaxed, both of which enhance your emotional health. That being said, another way that wooden sunglasses are healthy for you is that wood is a safe material. There aren't any harmful chemicals to be found in wooden sunglasses, which means that you don't run the risk of a reaction on your skin when wearing it. Also, wooden sunglasses are extremely lightweight, allowing for long hours of wear with little to no discomfort at all compared to conventional plastic or metal sunglasses.
---
Wooden sunglasses are arguably the best kind of eyewear you can ever buy. They're stylish, non-toxic, and environmentally friendly, offering you a guilt-free experience. With eyewear brands continually innovating and finding ways to create more fashion-forward and eco-friendly frames, the world of sunglasses is only getting bigger, offering you more and more options that will fit your style and values.