14 Best Hiking Trails In Quebec
Posted at 10:30 pm • 20 June 2020 • Chloe from Kraywoods
---
Quebec's trails are a pleasurable mix of culture, tradition, and a whole of natural beauty. As by land, Quebec is the second-largest province in Canada and has the largest water bodies. The region has so much to offer for tourists and adventure lovers with beautiful nature spots and incredible hiking trails. If you love exploring and enjoying the outdoors, you should trek through this french province's trails on top of your bucket list. Among all the beautiful and scenic spots to explore, we've chosen the best 14 trails you should not miss to hike in Quebec, Canada!
---
Les Cascades trail is located in the Shewenegan Picnic Area of the Parc Nationale De La Mauricie. On this relaxing hike, you will see a lot of maple trees and marshes. You will cross a watercourse and loop back to the campsite. If you don't find this trek challenging, you can go for a more demanding one, which is named Les Falaise trail. This hiking trail offers several activity options, so it is best recommended to go on this trail from June until October.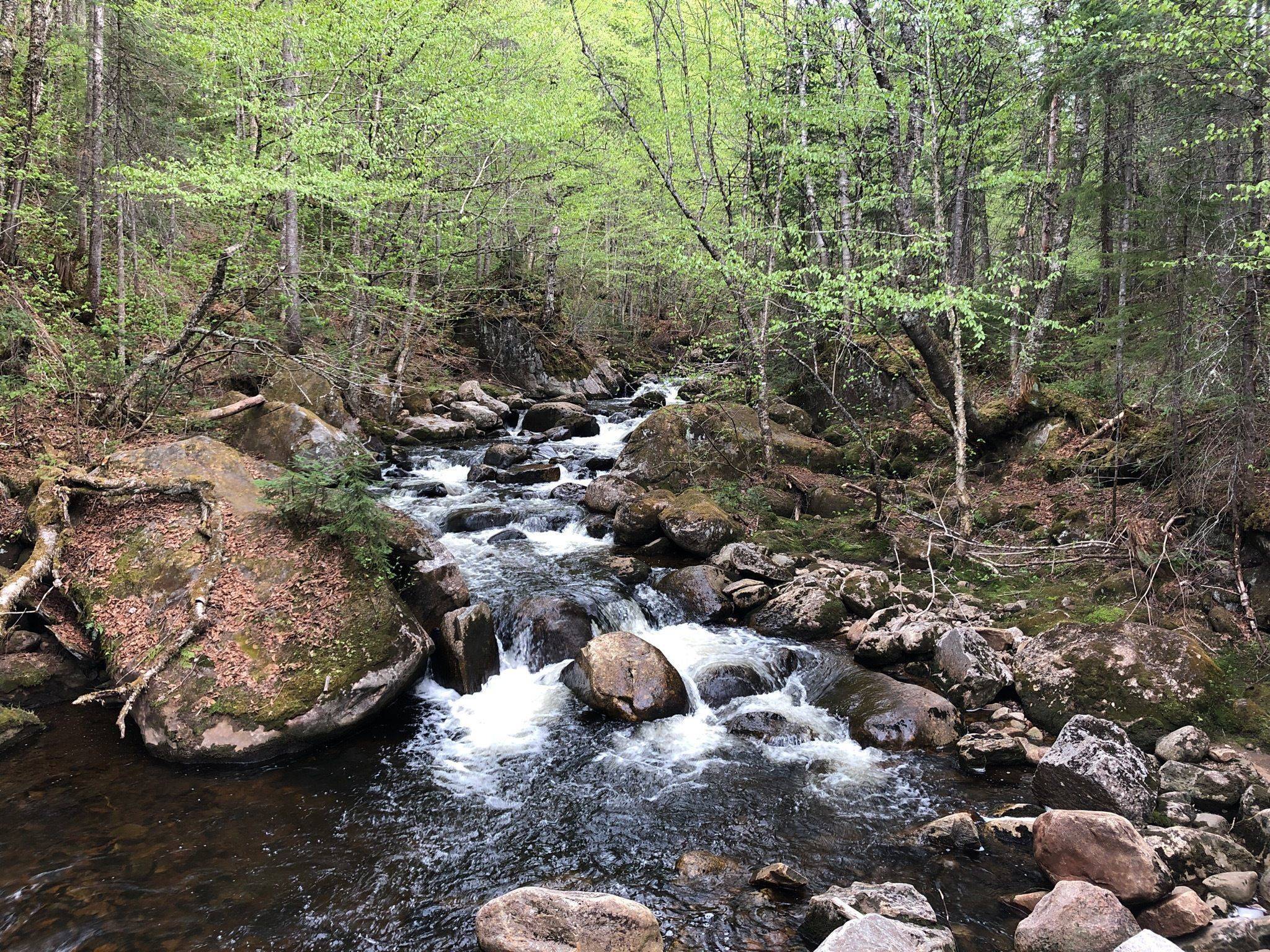 2. Mont d'Iberville (Parc national Kuururjuaq)
Mont d'Iberville is located in the Nunavik region. You can hire a local guide to help you guide over to the Torngat Mountains. Mont D'Iberville is the highest peak in Quebec at 1,646 meters.
3. East Point National Wildlife Reserve (îles des Madeleines)
This is located at Gaspésie–îles-de-la-Madeleine region. This is a comfortable hiking spot. The Magdalen Islands consist of quite a lot of short, beautiful, and scenic hikes. We recommend you explore two of these trails in East Point National Wildlife Reserve, an eco-system with distinctive vegetation, where you can also observe many birds while on your hike!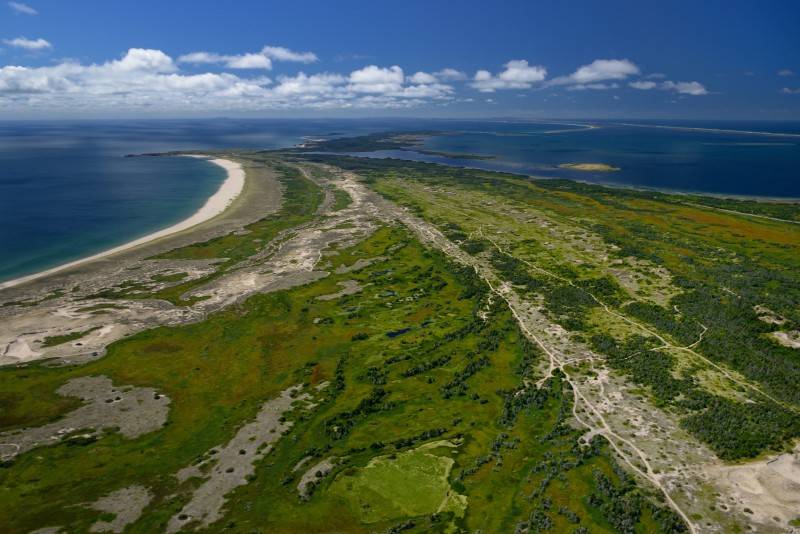 4. Mont-Richardson (Parc national de la Gaspésie)
During the time of late autumn and winter is the best time to explore this popular hiking trail. During that time, you can enjoy snowshoes and cross-country skiers, and many hikers overtake the trail, enjoying the seasonal beauty and natural scenery. If you are lucky, then you might have a good chance of seeing moose or caribou here.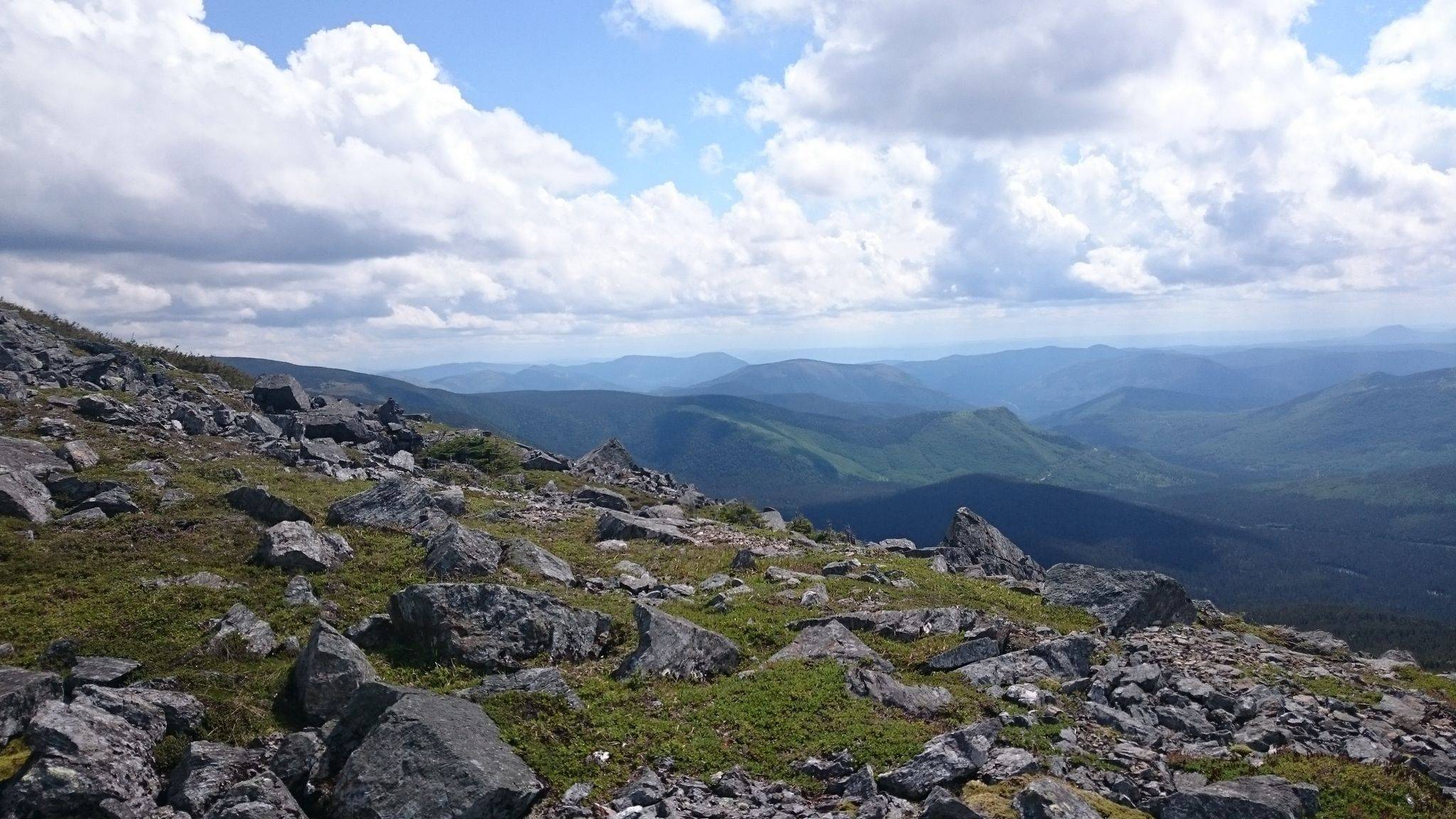 5. Pic de l'Aube (Parc national de la Gaspésie)

This is located in the Gaspésie region. The difficulty level of this trail is a bit on the higher side, and the length is 11.8 km (including round trip). This trail has the most incredible and fantastic view of the St. Lawrence and Chic-Choc mountain range. You can consider this as a longer, multi-day trek, but it can be possible to finish the summit in a day.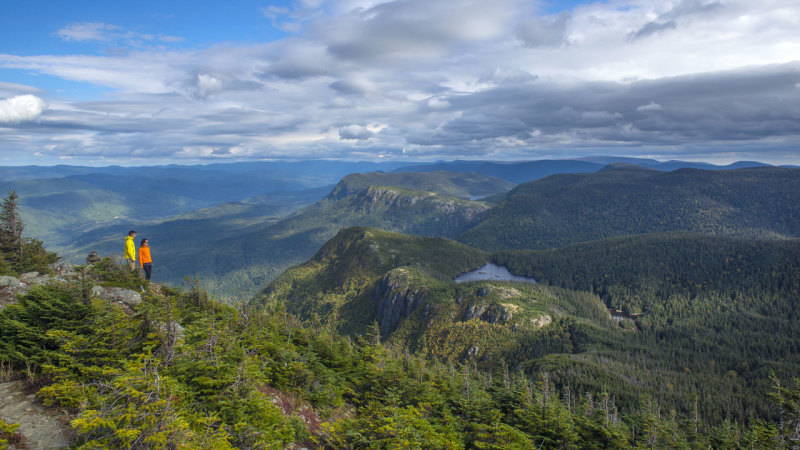 6. Les Crêtes (Forillon National Park)
Les Crêtes' trailhead is close to the operational center. This forested mountain trail leads to unbelievable sights over the Anse-au-Griffon valley and through the Gulf of St. Lawrence. Don't try to complete or conquer this trek within one day—stay in the countryside or rural campsite along the way.

7. Les Lacs (Forillon National Park)
This hiking trail boasts spectacular scenery, plenty of lakes, and beautiful views of the Morris River valley. You can even access the International Appalachian Trail from here. While on this trail, you can make use of the backcountry pitches and lean-to shelter. The length is around 35 km, and it might take 112 hours to finish the trail.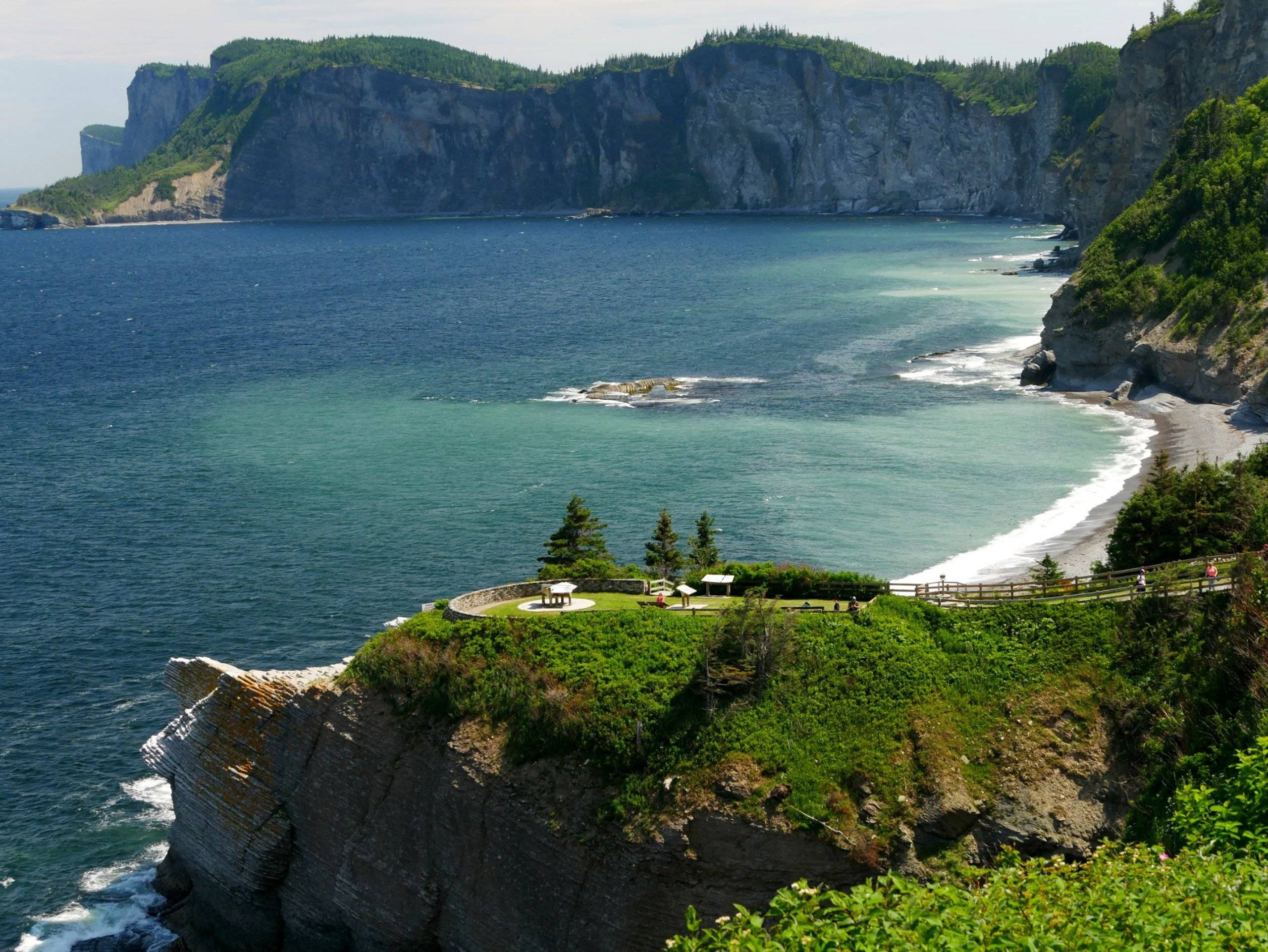 8. Les Versants (Park national d'Aiguebelle)
Les Versants is located in the Abitibi-Témiscamingue region. The entire round trip is around 11 km, and it will take near about 6 hours to complete the trip. Hike through the valleys and discover picturesque viewpoints to soak on the horizon. You will enjoy travelling over the rocky landscape that dates back billions of years on this challenging trek.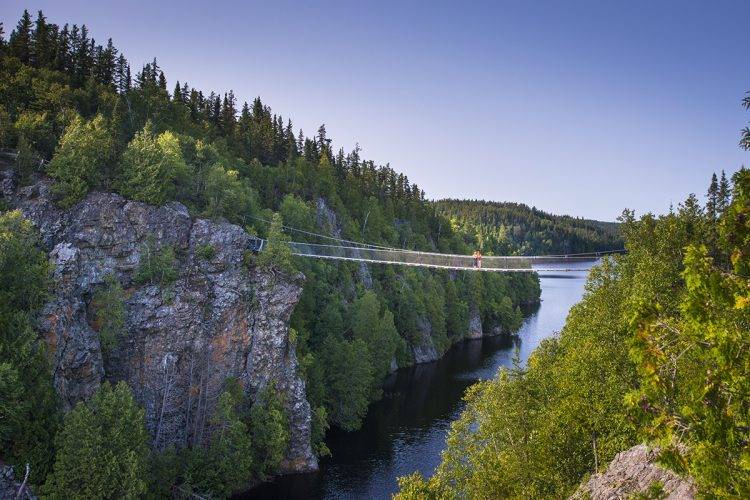 9. L'Aventurier (Park national d'Aiguebelle)
You might find it a bit difficult to follow this trail. The difficulty level is very high, and the total length is around 9.5 km. But if you find yourself going around Lac La Haie, you'll know that you are on the right path. You will have to begin at the La Traverse suspension bridge before leaving off onto this trail.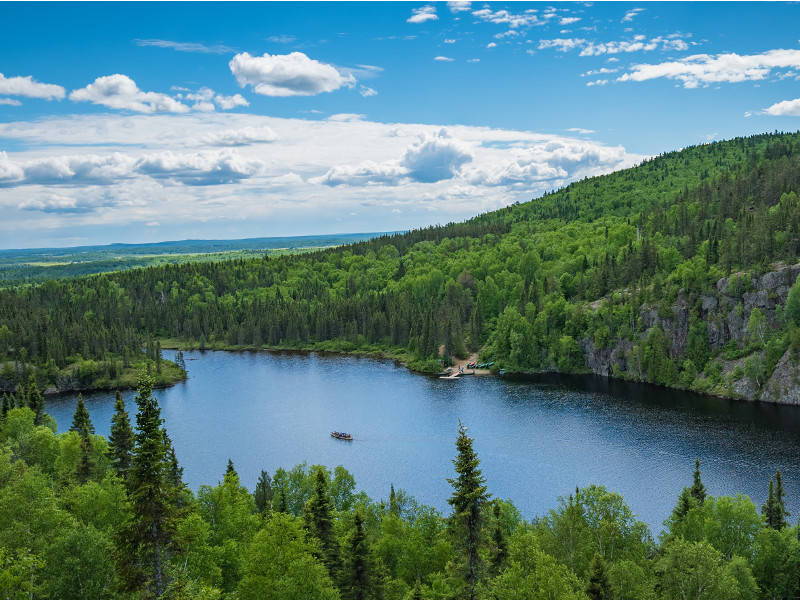 10. La Traverse (Park national d'Aiguebelle)
The trail of La Traverse is nicely maintained. The length of this trail is 3 km, and it will take you around one and a half hours. As you hike through the Aiguebelle Park, you will pass over a 22-meter high suspension bridge. The nature of this park is breathtaking; if you go and explore that place, you can see traces of glacial formations from millions of years ago.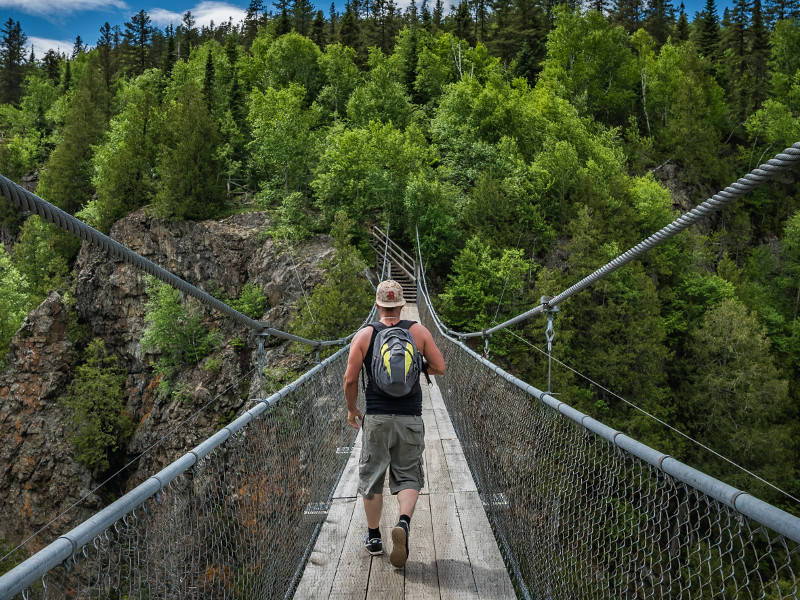 The difficulty level of this hiking spot is easy, but it might not be easy to get in there. The length of this place is around 2.5 km, and this is situated in the Nunavik region. The Pingualuit Crater is recognized as a geographically fascinating place you have to explore and see. This place is located in northern Quebec. For the water's translucence, this rounded water-filled crater is known as "the Crystal Eye of Nunavik." 1.4 million years ago, it was formed by a meteorite crash, and since then, it has been one of the oldest lakes and best-preserved craters in this world.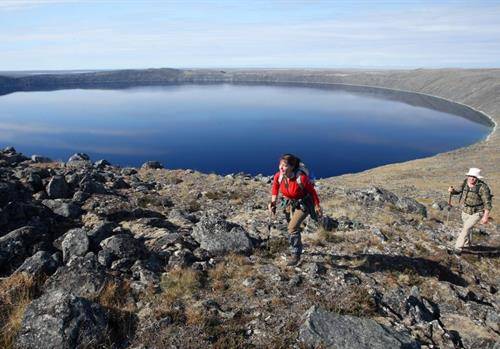 12. Deux-Criques Trail (La Mauricie National Park)
Deux-Criques Trail is situated in the Shawinigan region. The length is 17 km, and the difficulty level is high. If you are planning to explore this trek, you have to start the expedition very early in the morning. Because the round trip trek will consume most of the day, you will discover Ruisseau du Fou falls and a picturesque lookout along the way. You should attempt the height if you are healthy and fit physically and if you can carry necessary and proper equipment.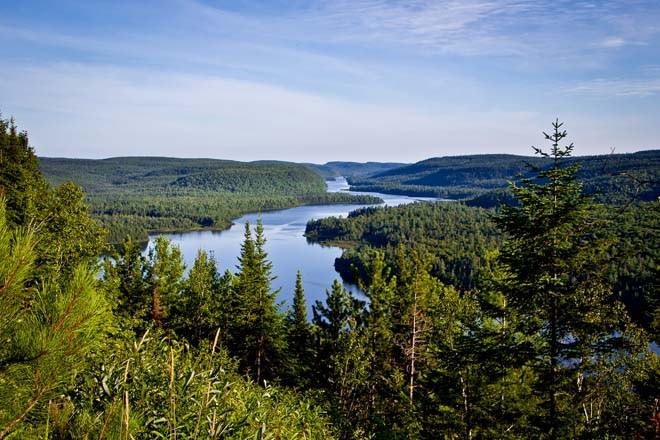 13. Vallée Bras du Nord (Saint Raymond)
This hiking spot is situated in Saint Raymond Region, and the total length is 80 km. You can go there along with your whole family even you can take your dog over there to explore the 80 km of trails. There are a total of eight shelters, and many accommodations available scattered throughout the area, and they are open year-round. You can even purchase an annual family pass for $91.32. Keep in mind if you're hiking with your little furry friend, dogs must remain on a leash.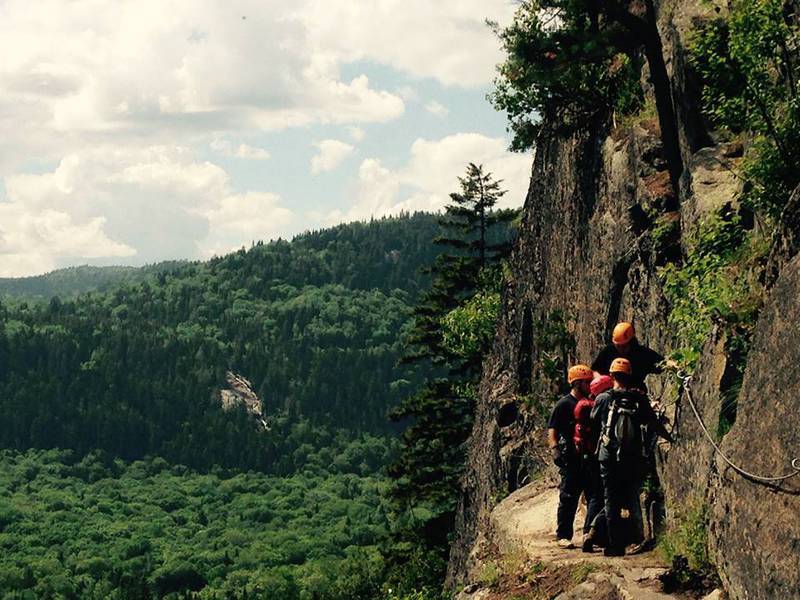 14. Les Sentiers de l'Estrie
Les Sentiers de l'Estrie is situated in the Northern region. Extending from Sutton to Kingsbury, this remarkable hike crosses quite a few mountains, Mont Sutton and Mont Orford. There are selected campsites, B&BS, and inns on the way. Additionally, you can experience some cultural activities as well to keep you entertained. The non-profit hiking club linked with the trail organizes near to 200 hikes every year.
---
Canada sets an example with its highly protected and neatly preserved beautiful natural landscapes, with the world's ever-growing 7.6 billion population and its expanding cities and metropolitans. A cross county road trip across Canada this summer will truly allow you to enjoy the beauty of Mother Nature and admire the vast diversity of this country's exceptional landscapes. With these top destinations in mind, plan your trip, pack your belongings and hit the road!
Watch Below: ALIVE Canada